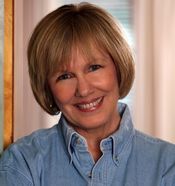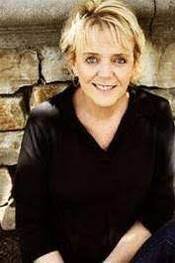 Today's guests, Maureen Child and Kate Carlisle, both have December 2011 books from Harlequin Desire: THE TEMPORARY MRS. KING and AN INNOCENT IN PARADISE, respectively. These sensual romances with Caribbean island settings add a healthy helping of warmth to your holiday season. Maureen and Kate will each give a copy of her book to a random commenter here today. That's two winners! Don't forget to check back at the end of the day to see if you've won.
And be sure to check out their Tropical Christmas Giveaway contest right here on Fresh Fiction!
Judging Books by their Covers
Maureen: They say you shouldn't judge a book by its cover, but we all do it.
Kate: I do. I mean, seriously. Look at these two covers for the Jane Austen classic, PERSUASION. Which one do you want to read?
Maureen: The one on the right, for sure. But then, I'm a sucker for blood red lipstick. Of course, it makes me think that the book involves danger.
Kate: A book cover, when it's doing its job, should give us clues about what kind of story lies within. A great cover serves the publisher, the author, and the reader.
Maureen: Right. Take a look at our most recent books (prior to this month's Harlequin Desires). You can tell at a glance what kind of books they are – a badass, witchy paranormal romance for me (writing as Regan Hastings), and a cozy mystery for Kate from her wonderful Bibliophile Mysteries series.
Kate: Hey, look, they kind of go together. We're coordinated!
Maureen: Interesting. No one has ever called me coordinated before. I like it.
Kate: Color coordinated, that is. That's true this month, too, since we both have gorgeous red books out from Harlequin Desire. I am thrilled to share shelf space with you any time! When I heard that AN INNOCENT IN PARADISE would be released the same month as THE TEMPORARY MRS. KING, I squealed. I bow before you, Queen of Desire.
Maureen: I'm not sure what to say to that.
Kate: Not a thing. Accept the adulation as your due.
Maureen: Back to book covers… The Harlequin cover artists are masters, don't you think?
Kate: They're soooo good! Readers can pick out a Desire or a Special Edition from across the room, so they've got that brand thing going… but then they also manage to make each cover unique and evocative.
Maureen: Oooh, good word, evocative. That's exactly what the cover of AN INNOCENT IN PARADISE is – evocative. The beautiful sunset, a romantic embrace while kneeling in the sand just on the edge of the surf, the wind-tossed hair…
Kate: I know, I love it! I want to be in that scene, on that island.
Maureen: Let's go! Drinks are on me.
Kate: The cover perfectly captures the feeling of being swept away by passion, which is exactly what happens when Logan and Grace spark off each other.
Maureen: THE TEMPORARY MRS. KING is set on a luxurious Caribbean island, too, but the cover shot focuses instead on Sean King being a billionaire businessman. (I do love a man in a suit.)
Kate: You can tell it's a passionate story – just look at the heat in their eyes, and the way Melinda's doing the booty tooch, as they say on America's Next Top Model. The Kings of California are incredibly popular with Desire readers, so that and your name are going to have readers frothing at the mouth for this story! I think Sean King might be my favorite of the King brothers, and I've loved them all.
Maureen: I love Sean, too. He has a secret that he's been hiding from everyone – even his brothers – something that made him close himself off from love. Melinda will have to find a way to open his heart to his temporary wife.
Kate: Since both books give readers an island escape for the holidays, we've decided to celebrate by holding the Tropical Christmas Giveaway. We're filling a one-of-a-kind, custom beach bag with all sorts of tropical-themed goodies to warm you this winter.

Maureen: Correction: Kate is filling the beach bag, and let me tell you, the girl is a champion gift-bagger. She's an artist! Trust me, you want to win this prize.
Kate: You have two chances to enter. You can enter the contest here on Fresh Fiction and you can enter a second time at Blogger and Author Giveaways.
Maureen: And don't forget to also comment below for a chance to win a copy of one of our books today. We'll choose the winners at random at the end of the day and will announce them here with instructions on how to claim your prize.
Do you judge books by their covers? Have you ever been surprised that a book wasn't what you expected it to be? What visual cues do you look for when you're choosing a book? What kind of book covers do you avoid?
To comment on Kate Carlisle and Maureen Child's blog please click here.