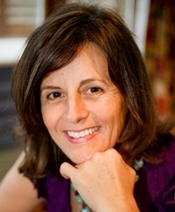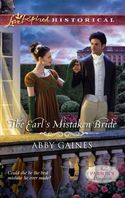 You know the saying, "When life gives you lemons, make lemonade." It's the ultimate optimist catch-cry. I'm an optimist myself (annoyingly so, I'm told!), which means my first reaction is "lemonade, yeah, absolutely."
But making the best of a bad situation isn't always as easy as "making lemonade." There are times when stuff happens that can't just be mixed up with a bit of sugar and made palatable. If you're in that kind of situation – and for some reason they seem to crop up more often, or maybe hurt more, as Christmas approaches – you have my sympathy. Feel free not to make lemonade, because there's a time to wallow in lemons (a time to weep, as that famous chapter of Ecclesiastes calls it) and that's perfectly ok.
But, thank God (and I mean that), there's also a time to laugh. I get my laughs from my husband, my kids, my friends. And from books. Not for me the gloomy or nasty story, I'm afraid. I like my fiction with only a small dose of lemon, guaranteed to end on a lemonade note.
Give me a story that puts the characters in a sticky situation (not one that's going to keep me awake with worry, rather one that makes me wince even as I can see the possibility of laughter ahead), and let me root for them as they work their way out of it. My new book, THE EARL'S MISTAKEN BRIDE, is that kind of story, I hope. Here's the blurb:
"The wrong sister! As soon as Marcus Brookstone lifts his bride's veil, he sees he's been tricked. He made a bargain with God—to marry a good, Christian girl if his mother recovered from illness. But Marcus intended to marry pretty Amanda, not stubborn Constance. His next plan, to ignore his new wife, fails as well when Constance makes it clear that she wants a true union.
Constance Somerton doesn't dare reveal that she's been enamored of Marcus for years. The man believes love is for weaklings. Someone needs to teach him about marriage's blessings. Someone who sees beyond his arrogance to the tender heart beneath. Someone exactly like Constance…."
Poor Constance hits the ouch factor in a big way! But she's tougher than even she knows, and I had a lot of fun writing her and Marcus's story.  Click here to read an excerpt.
I'll be giving away a copy of THE EARL'S MISTAKEN BRIDE to a commenter on this blog – overseas entries welcome – so feel free to share your thoughts on lemons and lemonade, or anything else.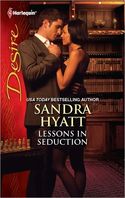 While I have your attention… Another book out this month is LESSONS IN SEDUCTION, by Sandra Hyatt. Sandra is a dear friend of mine, who died suddenly in August this year. The ultimate lemon for her family and friends, and one that, despite my happy memories of her, will never be lemonade. If you'd like to support Sandra and her family, you can buy her book here, or check out her website www.sandrahyatt.com for details of a trust set up to honor her memory.
To comment on Abby Gaines's blog please click here.