"Second Chances" was a thing before it was a trope. I think everyone at some point or another has thought about that long lost love, the what-if's and maybe's. Whatever happened to that guy in high school that you used to date but eventually lost contact with? What about the random hook-up in college? Or more meaningful, what ever happened to your first love after the two of you broke up because of a silly argument? Even if we've moved on (hopefully) from the past there are sometimes when that little inkling of a feeling either sneaks up on us or comes roaring back with force.
When I first began writing ON THESE PAGES I hadn't intended it to be a second chance love story. It was just a contemporary about a girl who ran back into her college crush. But as the story progressed I realized that I had a trope! My first thought was to scratch the storyline and start over, but as the story progressed I couldn't get around some of the animosity that the heroine, Toni felt for Ahmad (the hero). Just because I'd scrapped the info about them meeting before, Toni hadn't forgotten about it and we all know that women do not forget (this applies to both fictional and non-fictional women. LOL). So I had to go back and add the information about their previous hook-up and man, did I finally understand why she didn't want anything to do with Ahmad.
Can you imagining crushing on a guy forever and to have him finally notice you? Then, after a passionate night together he pretends like he doesn't know who you were in the morning? Ouch. Yeah. She hated him and years of separation hadn't done a thing to smooth the rough edges either.
I absolutely loved writing ON THESE PAGES because Toni and Ahmad's story reminded me of my husband and my story. We met in high school and were on and off for a while with the "official" break-up happening when he'd gone off to college. But unlike Toni and Ahmad, upon meeting again we quickly fell back in love with each other and picked up right after we'd left off. If our second story ended there that would be well and fine, but we actually broke up again which resulted in a divorce and…drumroll…got back together and remarried!! I guess our love story would be considered a third or a many chance romance 🙂
I hope you all enjoy reading their story as much as I enjoyed writing it!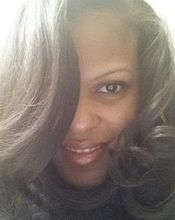 A.M. Griffin is a wife who rarely cooks, mother of three, dog owner (and sometimes dog owned), a daughter, sister, aunt and friend. She's a hard worker whose two favorite outlets are reading and writing. She enjoys reading everything from mystery novels to historical romances and of course fantasy romance. She is a believer in the unbelievable, open to all possibilities from mermaids in our oceans and seas, angels in the skies and intelligent life forms in distant galaxies.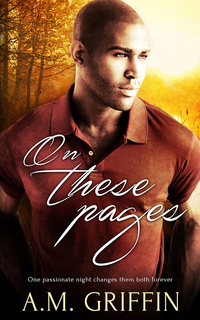 She's a widow. He's a reformed player. One passionate night changes them both forever.
Toni Harrison isn't buying anything Ahmad Espen is selling. Everyone considers him the savior of the African American community but she knows him as a heartless player and plans to steer clear of him. The only problem is her sister and Ahmad's brother are smitten with each other and despite Toni's attempts otherwise, she constantly finds herself in Ahmad's presence.
Ahmad understands why Toni is wary of him, but he's a totally different man from the boy she knew in college. Now he's determined to push past all her defenses to gain her trust. When he finally does, one passionate night with her confirms she's the perfect woman for him.
Yet it seems there's no fairy-tale ending for them, as Ahmad and Toni find out the hard way. Someone is out to destroy their relationship, along with Ahmad's good name and Toni's privacy. Once more Toni has good reason to distance herself from Ahmad, since he blames her for the whole mess. Heartbroken again, she walks away, and by the time he comes to his senses, he realizes it may well be too late to rewrite their love story to give it a happy ending.
Romance | Multicultural Romance [Totally Bound Publishing, On Sale: June 21, 2016, e-Book, ISBN: 9781786510389 / eISBN: 9781786510389]