There are many components I love finding in a book: adventure of some sort, strong friendships, great writing, and, often, a super swoony romance. February is one of the perfect times of the year to sink into a book with a good love story going on, whether the romance is the primary part of the book or a minor storyline. While I usually have neutral feelings on Valentine's Day itself, I can't deny a significant amount of happiness at seeing all the chocolate on sale. With winter still continuing in the background of the second month of the year, one could happily spend a Saturday curled up inside a warm house with a heartwarming romance and a box of chocolates.
Here are a just a few options of newly released or soon to be released books featuring a powerful romance that might put you in a romantic mood.
A dark epic fantasy inspired by the tale of Snow White, from C. J. Redwine, the author of the Defiance series. Perfect for fans of A Court of Thorns and Roses and Cinder.
Lorelai Diederich, crown princess and fugitive at large, has one mission: kill the wicked queen who took both the Ravenspire throne and the life of her father. To do that, Lorelai needs to use the one weapon she and Queen Irina have in common—magic. She'll have to be stronger, faster, and more powerful than Irina, the most dangerous sorceress Ravenspire has ever seen.
In the neighboring kingdom of Eldr, when Prince Kol's father and older brother are killed by an invading army of magic-wielding ogres, the second-born prince is suddenly given the responsibility of saving his kingdom. To do that, Kol needs magic of his own—and the only way to get it is to make a deal with the queen of Ravenspire, promise to become her personal huntsman—and bring her Lorelai's heart.
But Lorelai is nothing like Kol expected—beautiful, fierce, and unstoppable—and despite dark magic, Lorelai is drawn in by the passionate and troubled king. Fighting to stay one step ahead of the dragon huntsman—who she likes far more than she should—Lorelai does everything in her power to ruin the wicked queen. But Irina isn't going down without a fight, and her final move may cost the princess the one thing she still has left to lose.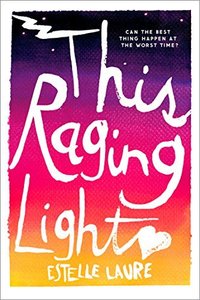 Can the best thing happen at the worst time?
Her dad went crazy. Her mom left town. She has bills to pay and a little sister to look after. Now is not the time for level-headed seventeen-year-old Lucille to fall in love. But love—messy, inconvenient love—is what she's about to experience when she falls for Digby Jones, her best friend's brother. With blazing longing that builds to a fever pitch, Estelle Laure's soulful debut will keep readers hooked and hoping until the very last page.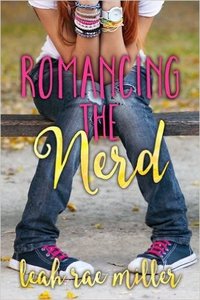 Dan Garrett has become exactly what he hates―popular. Until recently, he was just another live-action role-playing nerd on the lowest rung of the social ladder. Cue a massive growth spurt and an uncanny skill at taking three-point shots in basketball and voilà…Mr. Popular. It's definitely weird.
And the biggest drawback? Going from high school zero to basketball hero cost Dan the secret girl of his dorky dreams.
A band geek with an eclectic fashion sense, Zelda Potts's "coolness" stat is about minus forty-two. Dan turning his back on her and the rest of nerd-dom was brutal enough, but when he humiliates her at school, Zelda decides it's time for a little revenge―dork style. Never mind that she used to have a crush on him. Never mind that her plan could backfire big time.
It's time to roll the dice…and hope like freakin' hell she doesn't lose her heart in the process.