What are you passionate about? Perhaps you love to cook, sew or paint. Maybe you're passionate about your family.
As an author, I'm passionate about what I do. Just ask anyone who has made the mistake of asking me about my writing.
Passion is a boundless enthusiasm for something
Enthusiasm for something drives us to want to know more about the object of our passion, whether it's a person, place or thing.
Julia Child was passionate about French cooking. However, she did not will herself to become one of the world's greatest chefs. She had to learn and practice.
When I started writing, all I knew was that I wanted to write and that, someday, I wanted to be published. But to make that dream come true, I had to learn the craft of writing. I bought books, attended writers' conferences and honed my craft for nearly a decade before ever seeing that dream of being published come true.
Never stop learning
Julia Child may have written MASTERING THE ART OF FRENCH COOKING, but she still continued to learn. How do I know this? Because I've watched her shows, In Julia's Kitchen with Master Chefs and Julia Child & Jacques Pépin Cooking at Home. I saw the way she intently watched the other chefs, taking in every nuance as they worked. Though she was well advanced in years, Child's passion for food and cooking was unending and so was her desire to learn.
Getting a book contract didn't mean I could sit back and relax. I wasn't at the end of my journey with writing, merely embarking on a new one as a published author. And there's still much I don't know.
Encourage others along the way
That's what Julia Child did every time she brought another chef into her kitchen. It's what I hope to do when I interact with other writers who are still on that journey toward publication.
And, as the mother of five mostly-grown children, I have the opportunity to encourage each of them as they pursue their passions. Whether it's crafting, medieval cookery, teaching, woodworking or bow hunting, I want to support and nurture those creative endeavors.
If you're learning about or still searching for your true passion, don't forget to share and encourage one another. After all, we can't help each other grow without sharing.
Your turn
What you are passionate about? How do you nurture that passion? How do you encourage others?
One commenter will win a copy of A FATHER'S SECOND CHANCE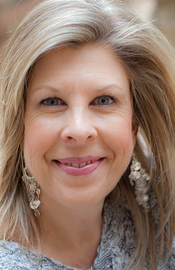 It took Mindy Obenhaus forty years to figure out what she wanted to do when she grew up. But once God called her to write, she never looked back. She's passionate about touching readers with Biblical truths in an entertaining, and sometimes adventurous, manner. Mindy is a two-time finalist for American Christian Fiction Writers prestigious Carol Award. She lives in Texas with her husband and kids. When she's not writing, she enjoys cooking and spending time with her grandchildren.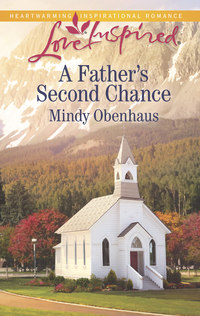 Repairing Her Heart 
Businesswoman Celeste Thompson has one goal: to make her restaurant and hotel a success. She doesn't need any distractions, even from handsome contractor Gage Purcell and his two adorable little girls. Besides, single dad Gage is just biding his time before a big job at the mines comes through. But as Celeste's project springs to life, their arguments transform into attraction.
Gage isn't looking for romance, especially not with another career-driven woman like his ex-wife. But openhearted Celeste is more than just another work-consumed client. She might just be his happily-ever-after.