We started to plan our escape. Exactly what prompted our decision, I wasn't sure, only we didn't like that the old black and blues on our bodies didn't fade completely before new ones were pressed on top of them. We started to fear that if we stayed, our skin would eventually turn a dark purple, an ill-fitting shade for us both. Boyfriends would be nearly impossible then. The beatings, different in the way they were administered and in the reasons why, looked the same on our skin.
After having gone out with my soldier, I confirmed to the little girl that our camp wasn't completely isolated. When we broke out of the camp, we would follow the river upstream to town. There was a market and a shack with a mean boy as a guard. I didn't think he would let us stay there. We would have to beg or sell lottery tickets until we had enough for a bus pass to the city. Unlike in our usual games, we didn't think about the what-ifs, the endless ways we could fail. Failure to make it out of the camp: get caught, get lost, or starve. I feared a great number of things, but voicing them was useless. The little girl was set on leaving.
I didn't tell the little girl what my soldier had said about me moving away, even though it had been on my mind ever since. I had thought myself perfectly content until another option was presented to me. The United States seemed a contradictory place, where a girl my soldier once knew had gone, where he too wanted to go. It was a place that made one person's dream and shattered another's, my soldier had told me. Half of me believed in running away from the camp with the little girl, but the other half wanted to go to New York more than anything.
At the camp, time didn't seem to move forward linearly, instead scattering itself all around us. Everything was horizontal. In the morning, I ate breakfast and studied at my desk. In the evening, I followed the little girl around. At night, I fell asleep next to Mother while she worked on her laptop. I'd forgotten how many birthdays I'd celebrated since I'd been here. I didn't know my age.
All I knew was I didn't want to be a girl forever. I wanted to know the adult loneliness my soldier talked about. There were occasions when he would treat me as an equal, a friend. Unlike Mother, he had never yelled at me or assumed my ignorance. A mutual understanding eclipsed our relationship. I knew he shared with me things he wouldn't talk about to anyone else, even other adults. He valued my intuition. It was a gift, he had said. Though I didn't know what he meant, I promised myself I would nourish and strengthen it.
In New York, I knew from my soldier that there were many tall buildings. One floor added on top of another and the buildings grew vertically until they reached the sky. There would be a sense of time passing.
Though I longed for something new, anything other than the camp, I continued to participate in the little girl's plan. If anything, I was more enthusiastic than before. Usually, it was the little girl who could create anything with her mind. This time it was I who talked wildly about our journey as vagabonds. The knowledge that I didn't have to carry out the plans freed me. It was then that I first became aware of her as an entity outside myself who could be deceived and manipulated.
We were standing in front of the brick wall, where the little girl had waved to me for the first time. We hadn't played this game in a long time—pretend to build our own protected city. That night, we began to stack the bricks in the same way the little girl had shown me when we became friends. I told her the story of the silhouettes again and again, embellishing details and smudging facts. She was captivated. I even suggested that one of these women was her mother.
She bit her lips as she worked. Then she stopped and frowned in a way that made her whole face crumble. When I saw that she was shaking her head, I quickly corrected myself. I didn't want to take it too far.
"Maybe it wasn't her. Could be anyone," I said.
"No, it's her." She shook her head again as if to empty her thoughts.
"What if it's not?" I said.
"I want to see her. I want to go there," she said and sat down on the wall we'd made.
"If that's what you want."
"Will you come with me?" she said, not looking at me.
"Anywhere." I said.
It seemed like the sky could not get any darker, but it did, as if the light was drained out of it. The little girl asked if there were no sun ever again, would I miss it? I told her of course, I would. I would miss anything I couldn't ever have again. We couldn't see well in the sudden blackness so we looked up at the stars. I tried to make out the little girl's face. The sky had wrapped her up in its millions of shimmering lights. I reached out my hand and touched her face. She was as cold as night.
(C) Abbigail N. Rosewood, 2019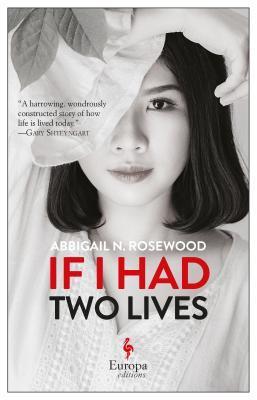 This luminous debut novel follows a young woman from her childhood in Vietnam to her life as an immigrant in the United States – and her necessary return to her homeland.
As a child, isolated from the world in a secretive military encampment with her distant mother, she turns for affection to a sympathetic soldier and to the only other girl in the camp, forming two friendships that will shape the rest of her life.
As a young adult in New York, cut off from her native country and haunted by the scars of her youth, she is still in search of a home. She falls in love with a married woman who is the image of her childhood friend, and follows strangers because they remind her of her soldier. When tragedy arises, she must return to Vietnam to confront the memories of her youth – and recover her identity.
An inspiring meditation on love, loss, and the presence of a past that never dies, the novel explores the ancient question: do we value the people in our lives because of who they are, or because of what we need them to be?
Women's Fiction | Literature and Fiction [Europa Editions, On Sale: April 9, 2019, Paperback / e-Book, ISBN: 9781609455217 / eISBN: 9781609455217]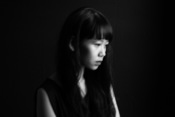 Abbigail N. Rosewood holds a Master of Fine Arts in Fiction from Columbia University. In 2012, she was the recipient of the Michael Baughman Fiction Award and the Outstanding Graduating Student in Creative Writing Award from Southern Oregon University. Her works have been published in literary journals online and in print, including The Adirondack Review, Columbia Journal, Green Hills Literary Lantern, and The Missing Slate. An excerpt from her first novel If I Had Two Lives was awarded First Place in the Writers' Workshop of Asheville Literary Fiction contest. Abbigail was born in Vietnam, where she lived until the age of twelve. She currently lives in New York.