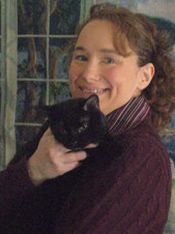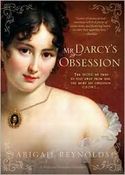 Since I've published seven Jane Austen-related novels, people often ask me why there's such a fascination with Jane Austen in general and Pride and Prejudice in particular. I've developed a number of stock answers having to do with the brilliance and universality of her characterizations, the appeal of escaping to a different era, and the assurance that love will always triumph in Jane Austen's world. And how can you not love Elizabeth Bennet and Mr. Darcy? But the current appeal, with new Austen-related novels being published every month, may have to do with something that goes beyond Jane Austen herself.
Most women readers I run into already know the story of Pride and Prejudice. Either they read it in high school, or they saw the 1995 miniseries with Colin Firth or the 2005 movie with Matthew MacFadyen, but they all know the basic story. I can walk into any bookstore and start a conversation with a woman I've never met about Mr. Darcy, and chances are good I'm going to hear how much she loves Pride & Prejudice. It's as close to a universal that we have for women who read.
In today's fragmented world, we're always grasping for sources of connection to others. Sports serves as a social connector for men — how 'bout them Giants? — and with a little knowledge of sports, they can have a good time conversing with someone whose politics or lifestyle they may hate. Older kids and to some extent adults have discovered the appeal of this in Harry Potter. It's a way they can connect in their own world, through their common acquaintance with Severus Snape and Albus Dumbledore. Watching TV today, we see the appeal of ensemble shows like NCIS, Bones, or House — places we can return to share in the lives of fictional characters who become almost like old friends.
My books are like old friends. I write Pride and Prejudice variations, which means I take Austen's story and give it a new twist by changing the plot line. Maybe Elizabeth Bennet refuses to read Mr. Darcy's letter. Maybe Mr. Darcy assures Elizabeth of his continuing affection before he leaves her alone at the Lambton Inn. Maybe Mrs. Bennet's worst nightmare comes true with Mr. Bennet's premature death, leaving the Bennet ladies displaced and in genteel poverty. That's my most recent release, Mr. Darcy's Obsession. How will Darcy and Elizabeth still manage to fall in love and overcome all the obstacles before them? And for all my books, I can guarantee that happy ending will come to pass, no matter how unlikely it may seem.
At first I thought people would read one or two of my books, then get tired of the concept. That isn't what happened. Instead, they wanted more and more, to the point where other writers are also publishing their own Pride and Prejudice variations — I should have put that on my lifetime to-do list, "Establish new sub-genre of books"! We even have a group blog for writers of Austen-related fiction at www.AustenAuthors.com, with no less than 27 novelists participating.
So what do you think — is Jane Austen the modern woman's equivalent of sports talk? How much does the return to a familiar world and characters play into the current craze for Austen-related novels?
MR. DARCY'S OBSESSION BY ABIGAIL REYNOLDS—IN STORES OCTOBER 2010
The more he tries to stay away from her, the more his obsession grows…
"[Reynolds] has creatively blended a classic love story with a saucy romance novel." —
Austenprose
"Developed so well that it made the age-old storyline new and fresh–Her writing gripped my attention and did not let go."—
The Romance Studio
"The style and wit of Ms. Austen are compellingly replicated–spellbinding. Kudos to Ms. Reynolds!" —
A Reader's Respite
In this Pride and Prejudice variation, Elizabeth is called away before Darcy proposes for the first time and Darcy decides to find a more suitable wife. But when Darcy encounters Elizabeth living in London after the death of her father, he can't fight his desire to see and speak with her again…and again and again. But now that her circumstances have made her even more unsuitable, will Darcy be able to let go of all his long held pride to marry a woman who, though she is beneath his station, is the only woman capable of winning his heart?
About the Author
Abigail Reynolds is a physician and a lifelong Jane Austen enthusiast. She began writing the Pride and Prejudice variations series in 2001, and encouragement from fellow Austen fans convinced her to continue asking "What if…?" She lives with her husband and two teenage children in Madison, Wisconsin. For more information, please visit http://www.pemberleyvariations.com/ or http://www.austenauthors.com/.
To comment for a chance to win please click here.