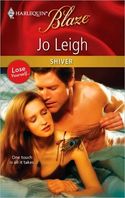 Lose Yourself
October 2010
On Sale: October 1, 2010
Featuring:
Carrie Sawyer; Sam Crider
374 pages
ISBN: 0373795750
EAN: 9780373795758
Paperback
$4.99
Romance Contemporary
Buy at Amazon.com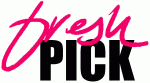 One touch is all it takes…
Welcome to the Crider Inn, one of the most haunted spots in Colorado, and the venue for this year's ghostly convention. Mingle with fellow fans. Be prepared for a week of unexpected encounters and spine-tingling exploration….
Comic-strip artist Carrie Sawyer doesn't actually believe in ghosts—she only agreed to accompany her best friend on this crazy trip. What she
does
believe is that hotel owner Sam Crider is mind-bendingly delish! And since this vacation is all about dark, empty hotel rooms and late nights, it's perfect for some naughty, after-hours encounters of the X-rated kind….
The kind that can make a girl shiver with temptation! And fear the unknown…

Trick or Treat?…Treat Yourself This Halloween!
Excerpt
The dude's elbow poked the side of her boob. Again. Carrie couldn't tell if he was doing it on purpose or if he was just clueless. If she had to make a guess, it would be clueless.
It was bad enough the Crider Inn was over an hour from the Denver airport, but the shuttle bus was so packed Carrie hadn't even been able to sit next to Erin. Although Carrie shouldn't complain too hard. At least she was wedged against the luggage rack on one side, whereas her friend was in the middle of a creepy-guy sandwich. The one on her right looked to be in his thirties, sported a world-class mullet and kept pushing up his tortoiseshell glasses with his middle finger, making it look as if he were flipping everyone the bird. Repeatedly. On Erin's left was a Read More…