A note from Adriana: I love that I get to finish the Dreamers series with a strong Dominican woman at the center of the story. Of all the characters, Priscilla is the one closest to me and the hardest to write. One of the things that I've tried to do with these Dreamers is to have nuanced conversations about the realities of immigrant lives, but without extracting the joys of who we are. Women of Color in fiction sometimes get cheated out of softness, and because we have so much to prove. The paths that we take to follow our dreams sometimes are so riddled with obstacles, we are not allowed to be. And then it can be hard to look for our own soft landing. Priscilla fights hard to stay in control. To feel self-sufficient until little by little Juanpa shows her that she can lean on him without losing herself because he's done the work of becoming strong enough to be that for a woman like her. I love their story, and I'm so proud that it's with these two that we say farewell to these Dreamers.  
***
Priscilla
The smiles and whoops of joy were already resounding through the plane and we hadn't even touched down yet. I looked at my mom and dad, who were sitting side by side, clutching hands, excited as they always were to come home. They'd left the DR only weeks after getting married at nineteen and twenty-one. No English, no promised jobs.
Nothing.
They made it work though, for us, for me, and I never forgot that. There wasn't enough that I could do to repay what my parents had lived through. Working multiple jobs, tireless, so they could hand me the American Dream they came here for. No, they weren't perfect, but I'd never seen anything in my house but work and love.
I felt a soft pat on my arm and turned to look at where Juanpa was pointing, "You'd think it would get old for them," he said with a smile, looking at his Puerto Rican father's beatific smile as he looked down at the turquoise waters of the Caribbean Sea.
I laughed softly and shook my head. "Nunca." Seeing their land would never ever get old for them. For us either, if we were honest.
Suddenly I felt a strong, rough hand gripping mine and time stopped, as the plane finally touched the tarmac. I should've pulled it back, but as I sat there and cheered as we always did when we landed home, I let J's touch be part of the moment.
"Landing in style. Que cache." That was my dad trying to make us all laugh. "Rafa, who could've told us we'd be flying in a private jet, mano?"
"If anyone was going to figure out how to get himself a billionaire from DR it would be Camilo." That was Patrice, and we all lost it then.
This was going to be a good week. There was too much good to celebrate for anything to mess it up. As long as I kept my shit together and didn't land on Juan Pablo's dick. And because that motherfucker could read my mind, I felt his breath right by my ear as the captain told us that we should be arriving at the private gate soon.
"You feeling more relaxed? Ready for nonstop family time?"
I wasn't sure why his perfectly reasonable questions sounded like a lascivious offer, but I could feel a bead of sweat forming at the base of my back. I almost shook my head, marveling at the fact that Juan Pablo Campos still had that effect on me. Thankfully our parents were all half drunk and raring to get out of the plane, so no one noticed our little private moment.
I looked around and Juan Pablo's eyes on me were…blistering. But we were having none of that.
"No bullshit, Juan Pablo."
That grin was the one I knew meant he saw right through my protests.
"No BS, Morena." He crossed his thumb over his index finger and brought them up to his lips. "Promise."
Him using the nickname that only my family ever used should've annoyed me, but it just made me ever more flustered. Fuck, why was it always like this?
I could fool myself and act like none of it felt good or familiar. Tell myself that being here with everyone I loved was not just a little better because Juan was here, but I'd be a fool. And a liar. I'd be doing what I always did: pretending that he was not getting under my skin with every word.
"No BS. I will keep you to it, Juan Pablo Campos. Nobody needs our mess this week. We're here for Milo and Tom. No games please."
Something about the way it came out made his expression change. Suddenly all playfulness was gone, and I hated myself a little for causing that.
"I've never played games with you. But I promised you something the last time and I don't plan to go back on my word."
There it was, the words I'd wanted. He was giving me what I'd asked for. But as I stepped onto the hangar, feeling the sea breeze running through the rafters, and as Juanpa hung back with the others, I wished I'd kept my mouth shut.
(C) Adriana Herrera, Carina Press, 2020. Reprinted with permission from the publisher.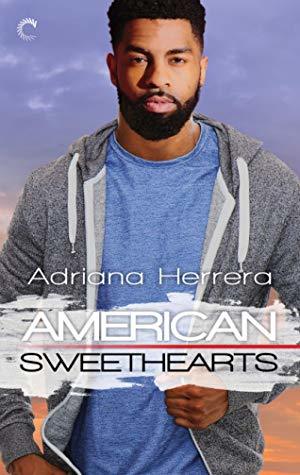 "A fresh and vital new voice in romance." — Entertainment Weekly
"Adriana Herrera is writing some of my favorite Afro-Latinx characters and giving us beautiful love stories along the way." –Elizabeth Acevedo, National Book Award Winner for The Poet X
Juan Pablo Campos doesn't do regrets. He's living the dream as a physical therapist with his beloved New York Yankees. He has the best friends and family in the world and simply no time to dwell on what could've been.
Except when it comes to Priscilla, the childhood friend he's loved for what seems like forever.
New York City police detective Priscilla Gutierrez has never been afraid to go after what she wants. Second guessing herself isn't a thing she does. But lately, the once-clear vision she had for herself–her career, her relationships, her life–is no longer what she wants.
What she especially doesn't want is to be stuck on a private jet to the Dominican Republic with JuanPa, the one person who knows her better than anyone else.
By the end of a single week in paradise, the love/hate thing JuanPa and Pris have been doing for sixteen years has risen to epic proportions. No one can argue their connection is still there. And they can both finally admit–if only to themselves–they've always been a perfect match. The future they dreamed of together is still within reach. . . if they can just accept each other as they are.
Romance Contemporary | Multicultural Romance [Carina Press, On Sale: March 30, 2020, e-Book, ISBN: 9781488053986 / eISBN: 9781488053986]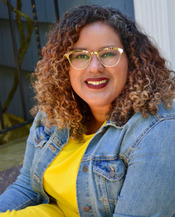 Adriana Herrera was born and raised in the Caribbean, but for the last fifteen years has let her job (and her spouse) take her all over the world. She loves writing stories about people who look and sound like her people, getting unapologetic happy endings.
When's she not dreaming up love stories, planning logistically complex vacations with her family or hunting for discount Broadway tickets, she's a social worker in New York City, working with survivors of domestic and sexual violence.