1–What's the name of your latest release?
The name of my latest release is HERS TO TAME. It's the second book in my NOLA Knights trilogy and features Kir Vasilek (right hand to a powerful Russian vor taking control of New Orleans) and Cassie McClintock (a sassy television news reporter who's already tangled with Kir a few more times than she thinks she should have).
2–What is it about?
HERS TO TAME picks up on a thread introduced in the first book of the series–HIS TO DEFEND. Cassie is a television reporter who's reaped some serious notice and a promotion at work thanks to some information Kir leaked to her months ago. But work wasn't all they did together, and the chemistry was off the charts smoking hot. Unfortunately, Cassie didn't realize Kir was connected to a growing crime family in New Orleans when they first hooked up. As soon as she did, she shut down all communications in an effort to keep her reputation as a reporter squeaky clean. The only problem–her stories seem to be drying up and she still hasn't shaken how much Kir affected her. When the death of one of Kir's men brings them back together again, they'll both have to figure out just how far they're willing to go to explore the passion that burns between them.
3–What word best describes your heroine?
Spunky
4–What makes your hero irresistible?
He's deliciously possessive and doesn't take no for an answer.
5–Who are the people your main characters turn to when they need help?
For Cassie it's her Aunt Frieda–a character I had a blast writing and have had many positive comments about in early reviews. For Kir it will always be his brothers-in-arms, Sergei and Roman.
6–What do you love about the setting of your book?
Um, it's NEW ORLEANS! One of my favorite places in the US, hands down. So many wonderful, colorful people with amazing food, music and personalities.
7–Are you a plotter (follow an outline) or a pantster (write by the seat of your pants)?
I'm definitely a plotter. I know every scene before I start writing my first draft. Though, I have been known to get struck by inspiration midway through and veer off on unexpected paths.
8–What is an ideal writing day for you?
Saturdays and Sundays are always my favorites because I only have one job I want to do! (And that's obviously writing.) I love taking my time getting up, having a cup of coffee in my favorite chaise with the sun coming through the back windows and easing into my story. It's so much more relaxing than when I do my writing after my day job.
9–Do you listen to music while you write, need total silence, or do you have the TV on?
I'm definitely a silence girl. Music and TV distract me and prevent me from getting into the characters' heads. The only exception (which I use when my kiddos are making noise or are watching TV) is putting on productivity music with headphones. Those can also help when I'm stumped on a particular scene.
10–How do you approach research?
The vast majority of my research is done upfront when I'm plotting and probably 90% of it is either based on actually visiting a location or talking to someone who has experience with what I need to know, or exploring everything I can on Google. The other 10% is done on the fly when something I need to know comes up mid-story.
11–What is your publishing journey story?
I started out publishing the first two books in my Eden Series (Paranormal Romance) with Kensington back in 2013. (Book one actually released December of 2014.) I finished out the series via self-publishing and also did a steamy Novella called WHAT JANIE WANTS before signing with Harlequin's Carina Press line in July of 2016. HERS TO TAME is my 10th title with them and I couldn't be more delighted to call them my publishing home.
12–Do you have critique partners/writing groups you want to give a shout-out to?
Since signing my first book in 2013, my writing groups have gotten considerably smaller. I think that's because, as you learn the process and hone your specific voice, you get more comfortable and don't need as much input as you do early on. That said, I've definitely got a core group of people I rely on–Juliette Cross, Dena Garson, Lauren Smith and my agent, Cori Deyoe.
13–What're the most frustrating things about being an author?
For me, the most frustrating thing is when I hit the 2/3 mark of any book and become absolutely convinced that the story is worthless and needs to be trashed. I don't know why I do that. By the time I've finished the book and do my edits, I always end up happy with the final result, but there's always that yucky part in the middle where I get insanely self-critical.
14–What's your favorite scent?
Oh! That's an awesome question. Hmmm. . . Probably stargazer lilies.
15–What movie will you watch no matter what if it's on TV?
The Princess Bride.
16–Do you like breakfast, lunch, or dinner best?
Breakfast! Bacon and pancakes or waffles!
17–What's one thing you wish you knew more about?
It's less about knowing and more about DOING, but I wish I could travel and see more countries–particularly in Europe.
18–What's the silliest thing you've recently done?
So, I was visiting my amazing man, Joe, in New Jersey. We were driving to breakfast and I looked over at a nearby shopping center just off the highway and said, "Oh, look! They have a Jersey Mike's here!"
Joe looked at me, laughed and said, "Um. Babe. We're in New Jersey. Of course, there's a Jersey Mike's here. They came from here."
Oops. Forgot where I was!
19–What can readers expect from you next?
Roman's book! (MINE TO KEEP) I'm editing it now and OMG, I just love Roman and Bonnie together!
20–How can readers reach you?
My main haunts for social media are Facebook, my Facebook Reader Group, Instagram, and Pinterest (I'm a keto recipe freak), but you can sign up for my newsletter on my website at rhennamorgan.com as well! I've posted my social media links below. Feel free to follow me and join the fun!
https://www.facebook.com/RhennaMorgan
Rhenna's Romantics – https://www.facebook.com/groups/685771801535970/
https://twitter.com/rhennamorgan (@RhennaMorgan)
http://www.pinterest.com/rhennamorgan/
https://www.goodreads.com/Rhenna
http://rhennamorgan.tumblr.com
http://amazon.com/author/rhennamorgan
https://instagram.com/rhennamorgan/
https://www.bookbub.com/authors/rhenna-morgan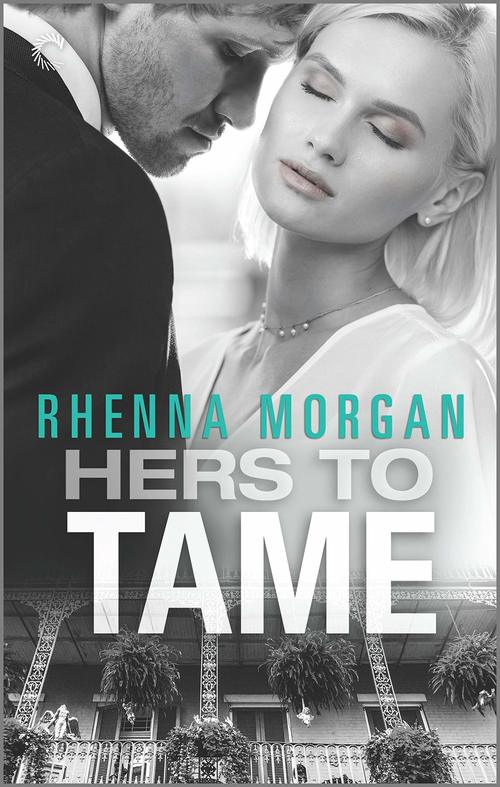 Book two of NOLA Knights, the heart-stoppingly sexy spin-off series by Men of Haven author Rhenna Morgan
As an avtoritet for the most powerful crime syndicate in New Orleans, Kir Vasilek doesn't act without purpose, doesn't speak without thought and never, ever loses his cool. The lives of his brothers, his family, depend on it. But then Cassie McClintock strolls back into his life, and staying cool is next to impossible. Cassie was the one who got away—and Kir is willing to break all his own rules to keep it from happening ever again.
It's one thing to report on the Russian mafia; it's quite another to sleep with one of them, especially one as dangerous, and as sinfully sexy, as Kir Vasilek. Even though the information he once provided helped make her career—and the memory of his touch still keeps her up at night—Cassie knows too much about his world to go down that path.
But when Kir reaches out for help after a rival family comes for one of his own, Cassie doesn't want to say no, either to investigating a gruesome murder or to the heat that pulls her right back into his arms…and his heart. Taming Kir—and helping to save the family she's come to call her own—is not the story she thought she'd write, but it's the one she's determined will get a happy ending.
Hers to Tame is the highly anticipated follow-up to His to Defend. And don't miss Roman's story in Mine to Keep, coming soon from Rhenna Morgan and Carina Press.
Romance Erotica Sensual | Romance Contemporary [Carina Press, On Sale: March 16, 2020, Paperback / e-Book, ISBN: 9781335962645 / eISBN: 9781488054167]

She's back and he's going to keep her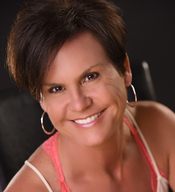 Rhenna Morgan is a certified romance junkie. Whether it's contemporary, paranormal, or fantasy you're after, Rhenna's stories pack romantic escape full of new, exciting worlds, and strong, intuitive men who fight to keep the women they want. For advance release news and exclusive content, sign up for her newsletter at website. You'll also find all of her social links there, along with her smoking hot inspiration boards.