Instead of trying to find your perfect match in a dating app, we bring you the "Author-ReaderMatch" where we introduce you to authors as a reader you may fall in love with. It's our great pleasure to present USA Today bestselling author Christi Barth!
Writes:
I've written over thirty smart & sassy rom-coms. What do they all have in common? They're heavy on friendships, bromance, banter, flirting and swoony, big romantic gestures. My Sexy Misadventures of Royals series kicked off with an average American woman who discovered she was a missing European princess. Kelsey didn't want to be a princess and leave her life behind. Fitting in to a new country—and a new family—was only survivable by, well, falling for her bodyguard. Ruling The Princess is the next book in the series (stand-alone, I promise!). Princess Genevieve is blindsided when her royal purse strings are cut. Lord Theo is thrilled with the opportunity to get revenge on the royally spoiled princess. They only stop fighting when he kisses her…
About:
Ridiculously happily married author seeks a reader who enjoys snappy banter that'll make you snort-laugh your wine, over-the-top romance that makes your heart flutter, and doesn't mind staying up waaaaay past bedtime to finish binging a hot & heavy sex scene.
What I'm looking for in my ideal reader match:
An appreciation of the perks of princess-hood would help. But there's far more to my princess than tiaras and gowns with trains. Be prepared to be surprised by her!
Someone who'll learn about my hero's sad, sad childhood and just want to hold their breath to be sure he gets the love he deserves. Or…maybe…want to hold his broad shoulders. Or balance on his long, strong thighs that could undoubtedly support holding a woman up, say, against a wall for at least ten minutes…
A genuine fear of a scary, overbearing relative. Because everyone in this series is scared of their grandmother, the Grand Duchess.
Someone who enjoys sex scenes that take place outside of a bed.
The space to line up a tissue box, wine, and chocolates to pair with a book that is guaranteed to make you swoon, sigh, pant and giggle. So clearly, you'd need all the aforementioned supplies.
What to expect if we're compatible:
Hilarious, heartfelt, sexy stories. Prince Christian's book, Tempting the Prince is out in August, and I've got a Christmas novella, The Magic of Christmas after that in October!
Lots of recs on social media about my talented author friends and their releases/sales
A monthly newsletter with news and sales and fabulous other romances and recipes.
A dedicated author who will keep churning out stories that can distract you from your worries for a few hours. And will be oh-so-grateful for every single book that you read. The stories don't matter until I know they've brought a reader joy.
Sexy Misadventures of Royals #2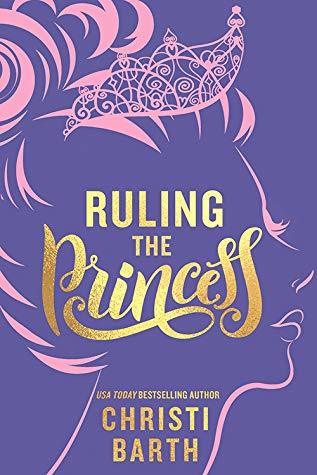 I'm thrilled that my first trip back to my homeland, after years in exile, is for an assignment from the prime minister. Even better, the job's to put Princess Genevieve in her place. . . by cutting off her cash flow. Spoiled royals–even drop-dead gorgeous ones–don't do anything to deserve their wealth and status. Hell, they don't do anything. She's fighting me tooth and nail, of course. The only way to stop her arguing is, well, to kiss her.
And I can't seem to stay away from her. Now, I see a whole different side to the princess–and not just because I've gotten her clothes off. But I was put on this assignment for a reason. . . There are those outside the castle who want to see the princess discredited and push their own agenda, and I may have just given them all the ammunition they need.
Romance Contemporary [Entangled: Amara, On Sale: March 23, 2020, e-Book, ISBN: 9781682814949 / eISBN: 9781682814949]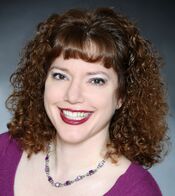 Christi Barth earned a Masters degree in vocal performance and embarked upon a career on the stage. A love of romance then drew her to wedding planning. Ultimately she succumbed to her lifelong love of books and now writes contemporary romance. Christi lives in Maryland with her husband.