I love when a heroine has her idea of the perfect Mr. Right…and when she first sees the hero as 100% Mr. Wrong. So many times, the biggest obstacles keeping the hero and heroine apart are expectations.
I also love infusing hints of classic literature into my stories. Disclaimer: I'm a former English teacher turned librarian…and author. Whenever I can give a shout out to a beloved classic and infuse elements of said classic into my story—I do. The same happens with my love of pop culture, so consider yourself warned. You will find everything from references to E.M. Forster's A Room With A View to Gilmore Girls parallels in my books. In my latest release, it's The Wizard of Oz.
Annie, my heroine in THREE SIMPLE WORDS, is a bookshop owner and romance blogger. She's all about the happily ever after and believes her true love will eventually reveal himself and sweep her off her feet. So when bestselling novelist Wes Hartley comes back to town—atop his Harley and claiming happy endings don't exist—Annie knows he's Mr. Wrong. Even though he's sexier than she expected him to be, and—despite his obvious cynicism in the relationship department—quite the charmer when he wants to be. But oh the expectations. Annie expects Wes to be the player he admitted he was while writing his debut novel. Wes—based on past experience—expects relationships to always deteriorate. How will these two ever get it together?
Remember how Dorothy in The Wizard of Oz thought she had to run away from home in order to protect Toto from being taken again? Enter a wayward hero who thinks leaving home is the only way to keep him safe from the heartache it brings him and the heroine who might just show him the Emerald city isn't such a far-off destination.
Ah, but in order to find that HEA that surely lies at the end of the yellow brick road, Annie and Wes—and all those frustrating heroes and heroines who let expectations get in the way of happiness—need to learn how to trust themselves with those three simple words everyone wants to hear.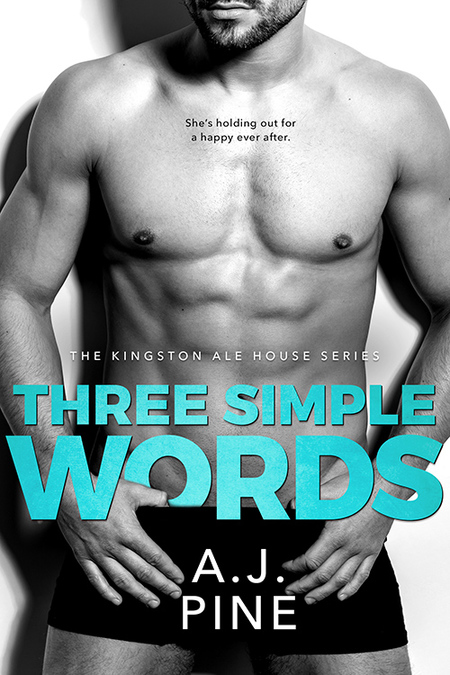 Annie
I know where to find my happily ever after—between the pages of a romance novel. It's why I sell books, why I blog about them, and why I'll never get disappointed by love.
So what if my brother's best friend from high school is now a bestselling author? Or that he just blew back into town on a Harley, filling out a pair of jeans like he never did before? Or that he's agreed to do a signing at my bookstore on such short notice? Because despite all his adoring female fans, I kind of hated his book.
Wes
The last time I saw Annie Denning, she was a senior in high school, three years older than me and way out of my league. Now I'm her last-minute date to a wedding, and what started as a night of pure fun has turned into something more real than either of us anticipated.
Annie is my muse. When I'm with her, my writer's block fades away, and the words finally flow. The only problem? She wants the fairy tale—her very own happily ever after—and anyone who's read my book knows the truth. I just don't believe they exist.
Romance Contemporary [Entangled Select, On Sale: October 17, 2016, e-Book, ISBN: 9781682813065 / eISBN: 9781633757486]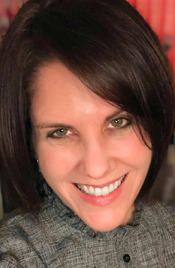 AJ Pine writes stories to break readers' hearts, but don't worry—she'll mend them with a happily ever after. As an English teacher and a librarian, AJ has always surrounded herself with books. All her favorites have one big commonality–romance. Naturally, the books she writes have the same. When she's not writing, she's of course reading. Then there's online shopping (everything from groceries to shoes). And a tiny bit of TV where she nourishes her undying love of vampires, superheroes, and a certain high-functioning sociopath detective. You'll also find her hanging with her family in the Chicago 'burbs.
AJ Pine is the author of the If Only series, the Only You series, and the current Kingston Ale House series.
Each book in the Kingston Ale House series is a standalone, full-length story that can be enjoyed out of order.
Book #1 The One That Got Away
Book #2 Six Month Rule
Book #3 Three Simple Words
Book #4 Worth the Wait (January 2017)