It's both a blessing and a curse to have two big passions in life. That's been me from a very early age. I wrote my first story about a girl getting a pony for Christmas when I was six (not in ANY way meant to manipulate my parents into getting said pony). I tried to write my first novel when I was twelve, also about a girl and a horse. After that, my writing strayed into the fantasy lane, with a horse making a cameo here and there. Until I had the idea a few years back to write a fantasy western. And to make that fantasy western a feminist twist on the four horsemen of the Apocalypse.
Fast forward to today. A WAR OF DAISIES, the first book of seven in the Four Horsewomen of the Apocalypse series, released in late October. It has been a super fun ride (pun intended) combining my two passions into one. I even got really crazy and decided to star in my own book trailer with my horse Max. In it, we portray Death and her pale horse. It made perfect sense when the idea popped into my head – I mean, I have a pale horse, and with the addition of a red wig I kinda sorta look like one of my characters. Why not?
Photo Credit: Chason Photography and Art
I'd never been in a film before. I don't even consider myself camera-friendly. So, to say that it ended up being a daunting experience is to put things lightly. Luckily, I have a good friend who is a filmmaker to direct things and coach me through it. It ended up stretching my creative boundaries beyond the literary world, and it was a blast. Even Max enjoyed it. Now I'm wondering what other neat adventures in film I might get up to. Check out the trailer for The Four Horsewomen of the Apocalypse to see Max doing cool stuff 🙂
The journey with Four Horsewomen of the Apocalypse isn't nearly over yet, but it's off to a great start and I'm excited to see how it continues to expand my creative vistas. Sometimes you just have to give in to those creative impulses where your muse whispers in your ear, and then have the courage to follow through with it. I definitely doubted myself many times in the process of making the trailer, but I'm really glad I stuck with it. It was worth it to push through into a new paradigm with my art!
How about you guys – what are your creative passions? Have you ever combined them before? I'd love to hear about it in the comments below!
The Four Horsewomen of the Apocalypse #1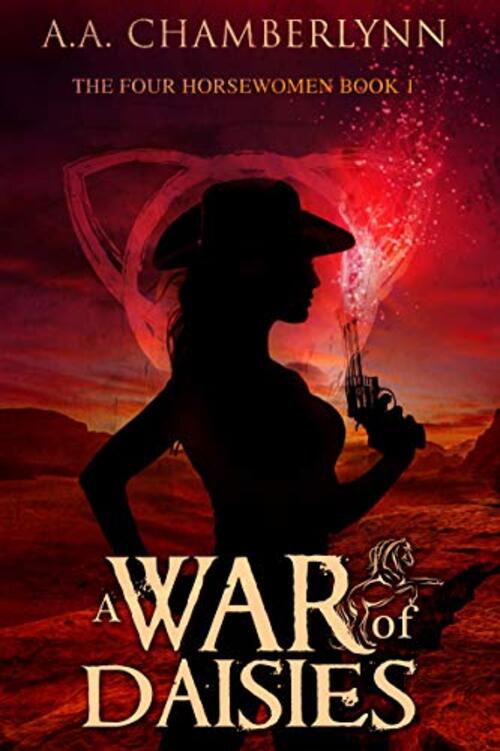 Hawk's Hollow, Colorado. 1894. Four young women with very different lives and very different dreams, except for one thing: they were chosen to be the Riders of the Apocalypse.
Penelope is on a quest to reconnect with the tribe that represents half her blood. Willow wants to win the cross-country horse race, even if it means pretending to be a man. Felicity longs to escape from the cage society has created around her. And Dynah is bound and determined to be Rodeo Queen if it kills her.
But when strange things begin happening to each of the young women, their personal agendas are derailed by a much bigger purpose. By the time they realize what their new powers mean and that the four of them have been chosen for a dark destiny, the apocalypse is nigh.
Because Hell hath no fury…
Fiction | Fantasy Historical [Independent, On Sale: October 26, 2020, e-Book, ISBN: 979869119220 / eISBN: 2940162818472]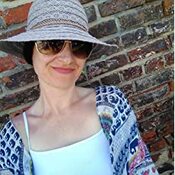 Alexia writes novels about magic, adventure, and romance. She lives in Florida with her son and a menagerie of animals. When she's not writing or reading, she can be found playing with horses, drinking wine, traveling to the next place on her global wish list, or maybe doing yoga. Dr. Who, unicorns, and katanas make her very happy.