Hi, Sue! Welcome to Fresh Fiction. Please introduce yourself and tell us a little bit about your new romantic suspense novel, WALKING THE EDGE.  
Thank you for the welcome. I've written romance a very long time and have always loved mystery and suspense and New Orleans, starting when I attended kindergarten at a historical mansion on the edge of the French Quarter. After college (in New Orleans) and eight months' reprieve (in Greece) I worked at various, assorted careers until retirement. Finally, I'm able to devote all my time to writing, and it's heaven.    
 In WALKING THE EDGE a handsome, ex-army sniper turned bail recovery agent must trust a beautiful ghost tour guide to find his fugitive, the beauty's younger brother—before the clock strikes midnight on Mardi Gras.
Where did the idea for the Danger in the Big Easy series come from? What kind of research did you do for this first book? 
I liked the idea of a group of brothers all fighting for justice.
As for research, I drew on a lifetime of living and working in New Orleans. I often fantasized about the old houses near Bayou St. John and reworked one to be the hero's home. When I lived in the French Quarter no one was conducting ghost tours, but there are plenty of haunted properties there and plenty of tours on offer now. Another aspect of life in the city is the importance of family and of course, the celebration of Mardi Gras which permeates the cultural life all year long.
What do you find harder–writing romance or writing suspense?  
The romance always needs to be convincing. Why do these two individuals complete each other and how does each come to realize that?
Here is where the suspense comes in. One's true character and beliefs always come to the fore in an emergency. So, once I throw them into the pressure cooker of the suspense plot, I just sit back and wait for them to fall in love.
You are from New Orleans, the setting of WALKING THE EDGE. What did you love about using it as the setting of your novel? 
I got to relive old memories, and I hadn't realized how varied my experiences in the city were. I found the sights, the smells, and the tastes fun to recreate. 
What are your favorite traits in your main characters, Catherine Hurley and Mitch Guidry? 
Mitch is driven and mission-oriented but his heart is in the right place, and he can't resist a tease. Cath is loyal to a fault and the fierce protector of her little brother, but she's lonely because she doesn't trust easily. They both love animals and Cath's kitten plays a role in showing each other their softer side.
New Year's Resolutions–yay or nay? Why or why not?  
Not usually. It's more like a year-round resolve to think positively. I'm a great believer in affirmations because they work!
What can readers expect from you next? 
Hal and Annie's story, currently titled CASTING THE DICE. Right now, I don't have a publication date, but I hope everyone will keep an eye out for this story.
Rapid Fire Random Questions
Cats or dogs: Cats! No question.
Book you recommend the most: Laura Griffin's SNAPPED
Favorite smell: Cinnamon
Ketchup or mustard: Mustard
You've been invited to a costume party – what do you dress up as?: Cinderella's fairy godmother
What fictional city/location would you visit?: Paris
Favorite childhood movie: White Christmas
How do you practice self-care?: I read, I take walks, and spend more time these days soaking up the sights and smells and tastes of life. 
Breakfast or dinner?: Breakfast 
You have a totally free afternoon – no deadlines, no obligations, no Twitter notifications!  What do you do?: Go for a walk if it's sunny. Otherwise, read and try out a new recipe at the stove.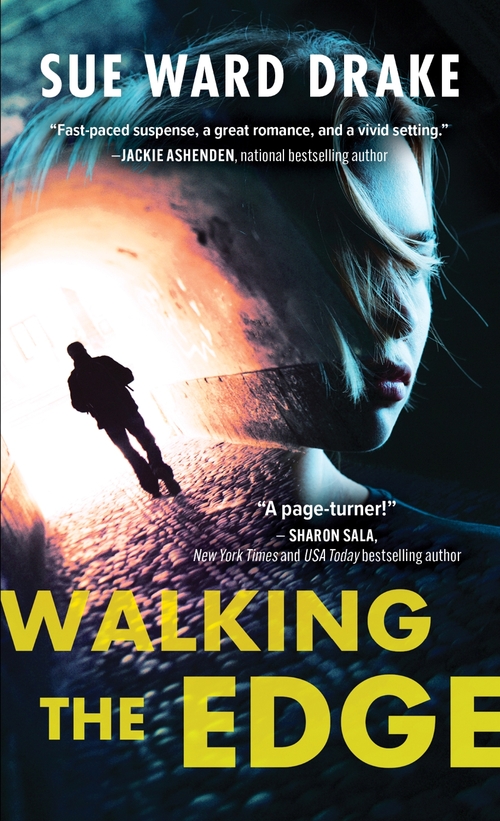 On the knife edge of danger in the streets of New Orleans, these rugged men call the Big Easy home, and they'll do whatever it takes to protect their own
Ex-army ranger Mitch Guidry never should have let his brothers talk him into joining them in the Big Easy. Particularly when they have him going head-to-head with the very last thing he needs: a feisty redhead who has more opinions than even his hard-headed brothers. Loyal and overprotective to a fault, Catherine Hurley will do everything she can to stop Mitch from finding her fugitive brother…and yet, he can't get enough of her.
Cath should be furious with the overbearing ex-ranger who shows up on her doorstep looking for her brother. Sure, Mitch Guidry is hotter than a Louisiana summer and pushes every one of her buttons, but he's also an immediate threat to her family, and family is everything to Cath. Unfortunately, the only way to save her brother is to stick to Mitch like glue. But sharing close quarters with him while they search for her missing brother together proves to be more than a little challenging…particularly when it comes to protecting her heart.
Sue Ward Drake takes you on a wild ride through the steamy streets of New Orleans in this action-packed, sexy romantic suspense!
Suspense | Romance Suspense [Sourcebooks Casablanca, On Sale: December 29, 2020, Mass Market Paperback / e-Book, ISBN: 9781492697510 / eISBN: 9781492697527]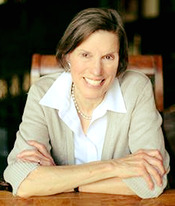 Sue Ward Drake grew up in an old house full of dark windows, with a passion for writing, travel and international spy thrillers. Her early literary efforts included a short story submitted to a national magazine at the age of eight and a fictional advice column in her high school newspaper. After a year of college study in Spain and a stint living in a farmhouse on a Greek island, she returned to New Orleans to work as a bi-lingual secretary, Spanish teacher, linen sales rep, free-lance copywriter, and computer analyst. This extensive list qualifies her for the Jill-of-All-Trades badge.
A survivor of the devastating hurricane Katrina, she currently resides in dry and sunny Nevada with her supportive husband and lots of books. Check her out on Instagram, Facebook, or follow her on Twitter and BookBub. She loves to connect with readers!