Often when reading a romance, I'll fall in love with a hero knowing full well that the very qualities I find attractive on the page would probably annoy me in reality. But there are definitely some male protagonists out there who could potentially make a great real life boyfriend.
In no particular order, here are ten of my favorite romance heroes who, for various reasons, I think make good boyfriend material:
Whittaker Cole from TEMPTING FATE. Obviously, I'm a little bias where my own characters are concerned. But one of the things I love most about Whit is his determination to always do the right thing and, just as importantly, his willingness to admit when he gets it all wrong.
Roarke from the In Death series—He has that sexy, sexy accent. Also, being able to take a private jet to your personal tropical island paradise whenever the whim strikes you can only be counted as a plus.
Sir Harry Valentine from WHAT HAPPENS IN LONDON—Harry will make you laugh. Actually, nearly every hero in every Julia Quinn book will make you laugh. And sense of humor is, for many of us, an absolute must in a romantic partner.
Gabriel Arkwright–Gabriel is the hero in the third book of the Thief Takers series, A DANGEROUS DECEIT. He makes the list for the simple fact that he is neat. Really neat. And if you're anything like me (not entirely neat) you will probably appreciate having a boyfriend who isn't opposed to doing a little extra work around the house.
Derek Craven from DREAMING OF YOU. Derek is my all-around, go-to, all-time favorite hero who I didn't make up myself. I admit, he might need some fine-tuning before I'd risk bringing him home to meet the parents. But I'd be willing to give it a shot.
Any hero who knows his way around a kitchen. Any at all. A few years ago, I was permanently excused from having to contribute to the family Thanksgiving dinner after I nearly sliced my finger off while making, of all things, a salad. I envy and admire people with culinary skills. I also find them convenient to have around.
Gideon Haverston from NEARLY A LADY—Gideon is the hero from the first book in my Haverston series, and he is another man with a well developed sense of humor. But while this former sea captain's sense of the absurd will definitely tickle your funny bone, he gets his own spot because he's also the kind of guy who's just as eager to be tickled back. Who doesn't appreciate a guy who laughs at all your jokes?
Harry Rutledge from TEMPT ME AT TWILIGHT. He's another fixer-upper if we're talking about bringing him into reality, but he makes the cut anyway because he's sharp as a whip. And smart people are just plain hot. Plus, he could finally solve that Rubik's cube you've had lying around since the sixth grade.
Connor O'Dwyer from SHADOW SPELL—He's magic! I don't know what else you could possibly want, but whatever it is, he could probably get it for you. Because he's magic.
And last, but not least:
Sir Samuel Brass from the second book in my Thief Takers series, A GIFT FOR GUILE—Because he's an animal lover. Some people melt when they see a big, strong man with a baby in his arms. I melt when I see a man cuddling his dog. It can be a Pekingese or a Pit Bull. I really don't care. If he treats his four-legged friend with love, kindness and affection, there's a good chance he's a keeper. On the page, or off.
GIVEAWAY
Who do you think would make good boyfriend material? One reader will get the first in the Thief Takers series: A TALENT FOR TRICKERY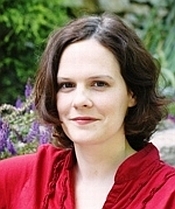 Alissa Johnson is a RITA-nominated author of historical romance. She grew up on Air Force bases and attended St. Olaf College in Minnesota. She currently resides in the Arkansan Ozarks where she spends her free time keeping her Aussie dog busy, visiting with family, and dabbling in archery.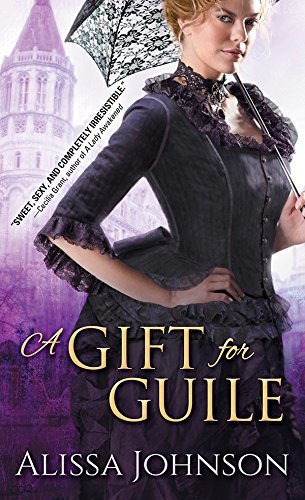 She's a liar.
She's a con.
She's a thief.
And God help him, but he'll do anything to keep her safe.
Beautiful and conniving, maddening and brilliant, Esther is everything private detective Samuel Brass shouldn't want.
Esther knows she's put herself in terrible danger, but
nothing will stop her from making amends-not her family's enemies, not old fears, and certainly not the domineering, interfering, and undeniably handsome former officer of the
Scotland Yard. Yet whenever he's near, Samuel makes her long
for a life that can never be hers…and wish she were worthy of being saved.
Romance Historical [Sourcebooks, On Sale: July 1, 2016, Paperback / e-Book, ISBN: 9781492620532 / eISBN: 9781492620549]