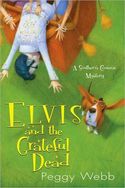 Southern Cousins
October 2009
On Sale: October 1, 2009
304 pages
ISBN: 0758225911
EAN: 9780758225917
Hardcover
$22.00
ystery Amateur Sleuth
Buy at Amazon.com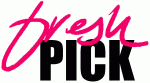 Elvis And The Grateful Dead by Peggy Webb
Every year, a hip-shaking herd of Elvis impersonators descends upon the King's birthplace of Tupelo, Mississippi, for the annual Elvis festival. Usually the main attractions are lot of sequined jumpsuits and even more off-key singing, but this year something much more deadly has the town all shook up…
When the first Elvis impersonator is found slumped over his piano, a heart attack seems the likely suspect. But when a second keels over mid-swagger at Callie Valentine Jones's party, suspicious minds begin to wonder if something foul is afoot. Because everyone knows two dead Elvis impersonators add up to only one thing: murder.
As it turns out, Callie's cousin Lovie-a 190-pound bombshell who's had more lovers than the King had hit records-turns out to be suspect #1. Callie knows she's innocent but to prove it, she and Lovie will have to find out who the real killer is. Could it be Texas Elvis, who's sworn to out-swivel his rivals? Maybe the female Elvis from Australia, with the fake sideburns? Or one of the endlessly bickering officers of the fan club?
It's a mystery fit for a King, and with a little help from Callie's hunk-a-burnin' love ex Jack, and her talented hound dog Elvis-who's convinced he's the true reincarnation of the King-Callie and Lovie are determined to have the killer singing Jailhouse Rock. But they need to move fast and be ready for the killer's next move, because their chance may be now…or never!