Thank you so much for having me on the Fresh Fiction blog. I'm thrilled to be here to talk to readers about the first book, A FAMILY FOR THE RANCHER, in my new series, Cowboys to Grooms, with Harlequin Western Romance.
I love cowboys—specifically the horse-riding, boot-wearing, yeehawing type, not the football-playing type. So when I had a dream a couple of years ago about five brothers who worked a ranch in Montana with their dad, I knew I had to turn it into a story. Or actually, into five stories, since of course I had to focus on one brother per book. *GRIN*
How do I love cowboys? Let me count the ways.
They evoke a sense of honor, a code of ethics, that no one else has. Book one, A FAMILY FOR THE RANCHER, introduces the oldest brother, Nash. Home from the military, and a lot worse for wear, he has a code of ethics that saw him through battles that nearly broke him. He's struggling to find his place again, with the family and on the ranch.
They love the land they live, work, and play on. In book two, FALLING FOR THE REBEL COWBOY, Wyatt Sullivan comes home after ten long years away because he never felt at home anywhere else. He may have done jobs he loved on other ranches across the country, but he missed Montana, the place he felt the strongest connection to his homeland and his family.
They know how to wear a pair of jeans and fill them out to perfection. That's Hunter all the way in book three. He's a flirt, a charmer on the outside, but inside he's just as connected to land and family as the others.
Cowboys look out for their own. In book four, Kade, broken by his ex-wife's betrayal, still gets up every day and takes care of his son, his brothers, and father, but most of all the ranch he loves.
Cowboys care about their animals, and make sure they're taken care of before they themselves sit down to supper. Book five will introduce Luke, the veterinarian. He's happiest taking care of the animals in his charge, but will do anything for anyone in his family and the community.
With each book I write, I fall a little in love with these men of the Sullivan Ranch. They aren't expecting to meet the women of their dreams, but when they do, they fall hard and fast.
And just to prove I'm not the only one who loves cowboys, here's a little snippet from A FAMILY FOR THE RANCHER, a scene between my heroine Kelsey Summers and her mother.
But she'd let it slip to her mom while they were moving into the big cabin by the lake the day before that Mr. Sullivan had invited them to the barbecue. Nothing could keep Bunny Randolph from a social gathering.
"You ready, pumpkin? We need to get going so we aren't late."

She turned around as her mom walked in the door. Bound and determined to remain youthful looking, her freshly blond hair was curled to perfection.

"Kelsey Anne, is that what you're wearing? Why don't you put on a dress?" The words were punctuated with a swirl of her mother's flowered skirt.

"Mom, it's a barbecue. It'll be outside. In the dirt."

"But men will be there, honey. Cowboys."

Her mom's eyes gleamed, and Kelsey fought not to roll her eyes.
How about you? Do you love cowboys, and if so, what's your favorite thing about them?
Be sure to comment as Allison is giving away an ebook copy of A FAMILY FOR THE RANCHER to one lucky commenter!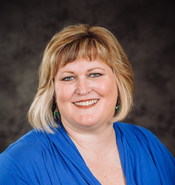 Click here to join me for a weekend of fun at READERS & 'RITAS, Nov. 9-11, 2018 in Allen, TX.
Award winning author Allison B. Collins is a fifth generation Texan, so it's natural for her to love all things Western. It's a tough job to spend evenings writing about cowboys, rodeos, and precocious children, but Allison is willing to do it to bring them all to life. She lives in Dallas with her hero-husband of almost thirty years, who takes great care of her and their four rambunctious cats.