I saw a statistic somewhere recently that said 55% of young adult book readers are adults. I'm not surprised, because I'm an adult who loves to read YA, and especially YA romance. In no particular order, these are my top five reasons adults should read YA:
It will remind you of all of your firsts. Your first crush. Your first date. Your first kiss. Okay, I started early. My first crush was in second grade. His name was Tommy and I liked him so much I gave him my pencil sharpener. But after that auspicious beginning, my love life slowed to a crawl. I didn't have my first real date until I was a junior in high school, and I didn't have my first kiss until my freshman year of college. But I remember everything about all of those interactions, and whenever I read a YA romance, they all come shooting back to me as I wait for the hero and heroine of the story I'm reading to finally get together.
You'll Have All. The. Feels. When I read a YA romance, it plunges me right back into my middle and high school years, back when I could go through the entire spectrum of emotions in a few seconds. When the hero walks by my locker, my heart races and the blood rushes to my face. I try to at least return his smile, but I'm already overwhelmed and I think I might swoon. Or more likely, do a header into the floor. Luckily, the heroine of the book I'm reading has it together. Sure, on the inside, she's almost as awkward and jello-y as me, but on the outside, she's cool and collected while she makes small talk with the hero. She waits until he's turned the corner before she slowly slides down her locker and hits the ground, then has to practice breathing techniques to keep from hyperventilating.
It's a mode of escape. When I pick up my book, for a few hours, I don't have to worry about cooking dinner, paying bills, or if my latest book will get bad reviews and only sell one copy. Instead, I get swept into another place where my biggest worry is whether the hero and heroine are going to get together. Yes, the logical part of me knows that the hero and heroine always get together at the end of a romance, but the reader in me is on the edge of my seat wondering how it's possibly going to happen.
It reconnects you with those moments that defined you. We all have defining moments. The first time you stood up to a bully. The first time you stood up for someone else. The first time a beloved family member died. Your first kiss. The first time you fell in love. The first time you traveled overseas, or even out of the region you lived in. YA romance is chock-full of firsts, and you won't be able to stop the flood of memories you'll experience while reading about them.
It will give you hope for the future. Every day when I drive to work, I go past a business that always proudly displays the flag. It seems to me that their flag has been at half-staff for most of 2017. Sometimes it's very difficult not to feel depressed about the state of our world, but romance books can not only distract us from the bad things, they also allow us to confront our fears through the safety of a story where we know that no matter how harrowing things might get, we'll have a happy ending.
What other reasons are there for adults to read YA romance?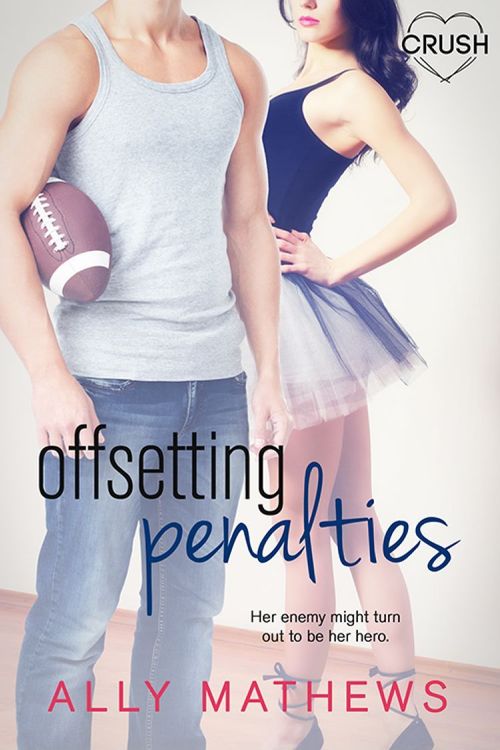 Isabelle Oster has dreamed of being a prima ballerina her entire life, so when the only male dancer backs out of the fall production, she's devastated. Without a partner, she has no hope of earning a spot with the prestigious Ballet Americana company. Until hot jock Garret practicing stretches in one of the studios gives Izzy an idea, and she whips out her phone. But does she really want this badly enough to resort to blackmail?
All-state tight end Garret Mitchell will do anything to get a college football scholarship. Even taking ballet, which surprisingly isn't so bad, because it means he gets to be up close and personal with the gorgeous Goth girl Izzy while learning moves to increase his flexibility. But Izzy needs him to perform with her for the Ballet Americana spot, and he draws the line at getting on stage. Especially wearing tights.
Disclaimer: This Entangled Teen Crush book contains a bit of blackmail, a lot of sarcasm, and an ending guaranteed to melt your heart.
Young Adult [Entangled Crush, On Sale: November 6, 2017, Paperback / e-Book, ISBN: 9781979039918 / eISBN: 9781640633384]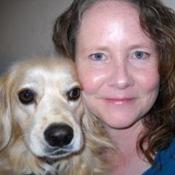 Ally lives in Texas and is convinced her house is shrinking, possibly because she shares it with three kids, four dogs, two cats, a rabbit, and assorted reptiles. Oh, and her husband. She likes to curse in Russian because very few people know what she's saying, and spends most of what would be her spare time letting dogs in and out of the house and shuttling kids around. She has many stories in her head waiting for the opportunity to escape onto paper.
When she's not writing, you can find her reading or binge watching Psych, MTV's Scream, Younger, and all the superhero movies. She loves to cook but hates to clean up afterwards, and strongly believes that Disney World is truly magical.