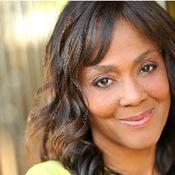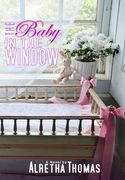 I'm having an affair with the male protagonist in my first love story, MARRIED IN THE NICK OF NINE. The novel, about a woman who wants to meet, fall in love with, and get married to The One within nine months, features the couple,  Cassandra (Cass) Whitmore and Nicolas (Nick) Harte. Cassandra has a special place in my heart, but Nick has stolen my heart. Yes—Nick—tall, dark, and ridiculously handsome, is a figment of my imagination, but after writing four books featuring him, (MARRIED IN THE NICK OF NINE, THE BABY IN THE WINDOW, ONE HARTE, TWO LOVES, debuting June 2014, and RENEE'S RETURN, debuting September 2014) I've come to know, love, and adore him—flaws and all.
I'm a married woman and have been for fourteen years, but in my fantasy world, Nick's my lover. There have been times when I'm in the throes of passion with my real husband that I have to be careful not to call him Nick. I guess I've done too good a job creating Nick. When I create my characters, I start by imagining what they look like. Once I have a general Idea, I Google images and choose individuals who resemble the character in my head. Then I create a bio. It includes the character's parents, where and when the character was born, the schools he or she have attended, the people they have dated, their favorite foods, color, political and religious preferences, philosophy about life, backstory, etc. Then I study and meditate on this information, so when I'm writing, I have a strong sense of the character and am able to write with confidence.
What I love most about Nick is how he loves Cass.  In MARRIED IN THE NICK OF NINE, Nick begs Cass to forgive him like his life depends on it. IN THE BABY IN THE WINDOW, he puts Cass first when it truly counts. In ONE HARTE, TWO LOVES, he makes it abundantly clear that Cass is the only woman for him, and in RENEE'S RETURN, he physically defends Cass's honor.  What I dislike most about Nick is his propensity to make poor choices. In Married in the Nick of Nine, he chooses to not share crucial information about himself with Cass. In the Baby in the Window, he chooses to believe his stepdaughter Renee. In One Harte, Two Loves, he chooses to allow his acting teacher to push the envelope, and in Renee's Return, he chooses to ignore his instincts regarding a young man that appears to know Renee.
Recently, when thinking about Nick (I tend to do that a lot, LOL), it dawned on me that there are many similarities between Nick and my husband. Perhaps that's why I'm actually smitten by Nick.  My husband and Nick are both handsome. In MARRIED IN THE NICK OF NINE, Nick's determined to capture Cass's heart, and went as far as moving across country to be with her. I remember when my husband was pursuing me, he was relentless. He even volunteered at my church to be near me.  My husband and Nick are both compassionate. IN THE BABY IN THE WINDOW when Cass discovers she isn't pregnant, she bursts into tears. Nick holds and consoles her. You can feel his love for her jump off of the page.  I remember when I was trying to get pregnant to no avail. I had attended a friend's baby shower and it was devastating for me. I came home sobbing. My husband kissed my tears away. IN ONE HARTE, TWO LOVES, Nick boldly declares his love for Cass. My husband never fails to mention that he's married and always talks me up to others. In Renee's Return, Nick puts his life on the line for Cass. My husband has told me on more than one occasion that he would die for me.
I actually have the best of both worlds—a literary love and a real love. If I had to choose, it would definitely be the later.  As much as I'm enamored by Nick, he's truly just a figment of my imagination, but my husband's the real deal.
To comment on Alretha Thomas's blog please click here.