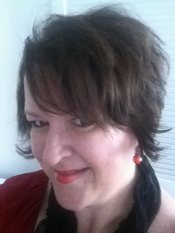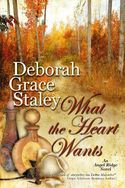 WHAT THE HEART WANTS Winner of the HOLT Medallion Is the January 5 Amazon Deal of the Day Download for only 1.99!
January 6 is Twelfth Night, or Epiphany, if you will. In Upper East Tennessee where I come from, my momma called it "Old Christmas." There are a couple of theories regarding Old Christmas. I always heard that Old Christmas was the date that for centuries had been celebrated as Christmas by Europeans. History bears this out. It was in 1752 that Britain moved from the Julian calendar to the Georgian calendar. In doing so, eleven days were eliminated from the year. Thus making Christmas December 25 instead of January 6. I suppose celebration of the Twelve Days of Christmas ensued, concluding with the Feast of the Epiphany on January 6, which in some Christian traditions is thought to be the day that the Magi arrived to view the Christ child.
Whatever you believe, here's what I remember about Old Christmas. It was bad luck to do laundry, to wash or iron, on that day. My mother, who always said, "Now, I'm not superstitious, but…" just before she'd prove that maybe she was. And washing was not permitted on January 6. She cited a time when her family had done laundry on this day and later that year, her cousin drowned. Even if she was not superstitious, this fell into the category of "Don't tempt fate." Don't do it, just in case.
When I got the idea for the character of Candi Heart in the Angel Ridge series, I wanted her to be from the mountains. I wanted all those mountain traditions I'd learned from my momma to be coded into her DNA. I was fascinated by the Granny Woman tradition. These were women who lived in the mountain communities of Appalachia who were respected in the community, but feared by outsiders. Some even called them witches. These women knew things. They knew how to heal with herbs. They knew how to plant crops by the signs of the moon. They knew other things, too, like the sex of an unborn child, when someone was going to take ill, and when others would die. They could tell you when it would be a good time to travel and when you should stay home.
I remember my mother telling me that people would come to see her mother to "ask for advice." My grandmother would share a cup of coffee with the visitor, chat a spell, and then after the coffee had been drunk, she'd turn her visitor's cup upside down in the saucer. She'd spin it a few times, then gaze at the pattern made by the coffee grounds in the saucer. Based on this, she'd give her visitor advice on any number of important and minor matters. I always thought that an interesting story. I also found it interesting she'd taught my mother all sorts of home remedies, such as stealing a dishrag, rubbing it on a wart, and then burying it. This worked for getting rid of the wart. Earaches were cured with warm sweet oil in the ear and a bit of cotton to hold it in. These and other similar things were part of my DNA, and my mother's, and her mother's…
So, when I created Candi Heart (not her real name—her real name was Lark Hensley), I began researching Granny Women. Much to my frustration, there is next to no information written about them. This is because people in the mountain cultures just accepted who these women were. People from the outside who wanted to write about it? Well, most of them found these women suspect. And anyone who knows anything knows you can't trust outsiders. So, no one talked about Granny Women. What bits I could find would be a couple of pages in texts about Appalachian culture or folklore. I'd get so excited when I found something, I'd stand in the library and read those precious few pages right there in the stacks. Minutes later, I'd slam the book closed, frustrated because I already knew what was contained in those pages. I found nothing, let me repeat, nothing I hadn't already learned from my mother.
Understanding that truth was a light bulb moment for me that led me to pick up the phone and call my mother. After questioning her about the story of her mother reading coffee grounds for people, I asked, "Did she really read the coffee grounds or was that just a prop? Did she already know the answers without the reading?" At length, my momma admitted this was indeed a prop. At which point I asked about my great-grandmother. She had always been described to me as "not right in the head." She'd died after having been bedfast for some time. You see, I'd read and heard that these Granny Women had been described as "not right in the head." In fact, it was written into the lyrics of a Dolly Parton song called, "These Old Bones." And I should add here, the women in my family suffer from bouts of depression. So, I asked my momma if her grandmother had been one of these mountain women who'd just known things. At which point she admitted that she had. Full disclosure, I'd had strong flashes of intuition all my life, but discounted them. At the end of this and other discussions with my mom, I realized I come from a long line of women who just knew things. Momma had known I also had this ability, but never talked to me much about it because she knew I wasn't ready to accept it.
I'd be lying if I said this thing that's a part of who I am doesn't scare me. I don't completely understand how it works. I know if someone is on my mind and I'm dreaming about them, something's up and I need to reach out to them. I know when I have a particularly vivid dream about something, I need to pay attention. Like the time my son had a strange looking wound on the back of his hand. I dreamed he lost his hand the night before we went to the doctor. And guess what? The doctor told me he could have lost his hand if we had waited to have him seen. He'd been bitten by a poisonous spider. Now, I can't tell people things on cue. I'm not a fortuneteller. But I've also learned that you can't tell people something they're not ready to hear. Dealing with what you know can be a delicate balance of the knowing and the knowing when to share what you know.
Candi Heart in WHAT THE HEART WANTS is one of these women like the women in my family. She had vivid dreams about past events that are unfolding in her present…or are they part of her past? She just wants to fit into Angel Ridge and open up a shop for women with all the colorful, soft, frilly things she didn't have growing up in the gray-green mountains. But when she is almost the victim of a hit and run incident and her shop is vandalized, it becomes clear that someone doesn't want her moving to Angel Ridge, much less becoming a business owner. Of course, Sheriff Grady Wallace will have to step in to investigate and protect the sexy and mysterious new woman in town.
WHAT THE HEART WANTS, winner of the HOLT Medallion for Excellence in Single Title/Mainstream Romance, is the Amazon Daily Deal today, January 5.
Download your copy for only 1.99. Comment on this blog and include your email address and throughout the day, I will choose ten names randomly to receive the Kindle Version of the book.
Happy Old Christmas Eve!
Deborah Grace Staley
To comment on Deborah Grace Staley's blog please click here.