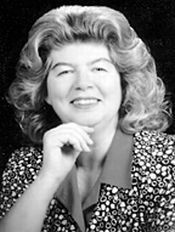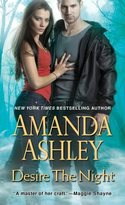 It's amazing to think that I've been a published author for just over 25 years. Unlike many authors, I didn't grow up dreaming of being a writer, or ever even thought about it. The first thing I remember writing was a poem to my first crush. I think I used bit of that poetry in one of the Silhouette Romances I wrote some years ago.
It was boredom that drove me to write. I had been reading a lot of romances and one night I sat down and starting writing my own. I lived that book 24/7. I was totally caught up in the story. I was the hero. I was the heroine. I was the villain. I wrote every chance I got, mostly in the bathroom, which was the only place where I could get any privacy during the day. I also wrote late at night, while my husband was at work and my three sons were asleep.
I wrote about the things I loved – the Old West, horses, cowboys and Indians, until I discovered vampire novels and a whole new world opened up for me. Historicals have to be accurate depictions of the time period, but with paranormal romances you can let your imagination run wild. I was hooked, and I fell in love with dark, tortured, sexy vampires. Gideon, the hero in my upcoming book, Desire the Night, is a perfect example.
Like everything else, publishing has changed a lot in 25 years. When I first started writing, there were things you could not do, words you could not say, topics you could not address. These days, anything goes. There are no taboos, no words so vile that you can't use them, no subject off-limits. Personally, I find it unsettling that there are no longer any boundaries for romance novels, especially these days, when eBooks can be downloaded to Kindles and iPhones, not only by adults, but adolescents..
Being somewhat of a prude, I find it unsettling that so many romances today are peppered with the F-word (whatever happened to damn and hell?) I guess it sounds strange, coming from a romance writer, but I don't care to read long, drawn out graphic sex scenes, either. I'm obviously in the minority in that area, given the overwhelming popularity of FIFTY SHADES OF GREY.
But that's the wonderful thing about books and bookstores – there's something for everyone.
My latest book, BENEATH A MIDNIGHT MOON, is available as an eBook from Zebra.
My next book, DESIRE THE NIGHT, will be available September 4th, also from Zebra
Beneath a Midnight Moon – YouTube
To comment on Amanda Ashley's blog please click here.