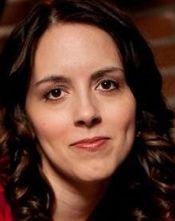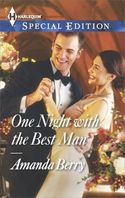 I'm going to let you in on a secret. You may have noticed it. It may have escaped your attention when reading the back cover blurb or if you read FATHER BY CHOICE. Heck, it escaped my attention when I choose the names. Whether through some happy coincidence or my brain having connections already formed that I'm not even aware of, I did something I couldn't undo.
So, here's my secret. When I wrote FATHER BY CHOICE, I already knew that Penny would be Luke Ward's heroine in his book, ONE NIGHT WITH THE BEST MAN. I happily wrote Brady's book and sent it off. It wasn't until I was putting together the dreaded synopsis for Luke's story and got stuck. Let me backtrack a little here. My surname choices are generally obtained from the list of most popular surnames in the U.S. I look down the list and pick one I like.
Well, when I got stuck I figured I'd try to figure out what nationality Penny's last name was. So I type into Google (it has this cool feature that shows you searched that were done similar to the start of yours) "Montgomery." Can you guess what popped up? Oh, yes, right there in black and white, Montgomery Ward. *headdesk*
When I was younger, this store used to rival JC Penney and Sears. I even had a Montgomery Ward credit card. I had inadvertently given my heroine the last name Montgomery to go with the hero's last name Ward. And if that weren't bad enough I'd named her Penny. If I could have put Sears in there somewhere I probably would have.
The thing is I hadn't thought anything of it. Just another name. It seemed to flow nicely. I rarely pair up last names prior to writing… though maybe I should start. The connection wasn't a conscious one and by the time I realized my error, Father by Choice was already in print, set in stone, unchangeable. I thought about putting a reference of it in the book, but I never got around to it or forgot. So I'm airing my secret here.
Have you ever caught something in a book that made you laugh or wonder if the author really meant to do that? As an author have you ever caught a coincidence either before or after publication?
About ONE NIGHT WITH THE BEST MAN
A BRIDE FOR THE BEST MAN?
Running into his first love at his brother's wedding isn't the homecoming Dr. Luke Ward imagined. Maid of honor Penny Montgomery should have been his bride. And now, despite how things ended between them, the former Tawnee Valley bad girl just made him an offer the still-smitten best man would be a fool to refuse.
Eight years ago, Penny lost the only man she ever loved. Spending the weekend together is a huge risk—and the only way to see if she's really over Luke. But when a family emergency forces the handsome surgeon to extend his visit, their passionate reunion fling flames into a deeper attachment. Does Penny have the courage to try for a second chance with Luke—and say "I do" to her best man?
About the Author
Between walking her Jack Russell-Beagle mix, petting her two cats and driving her two kids all over creation, Amanda Berry writes contemporary romance novels (thanks to a supportive husband). A Midwest girl stuck in the wetlands of South Carolina, she finds inspiration in her small-town upbringing. A list of her current releases and backlist can be found at amanda-berry.com.