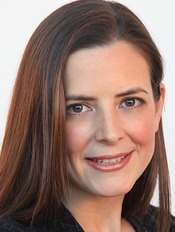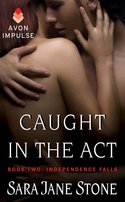 Set in Oregon's Willamette Valley, CAUGHT IN THE ACT, the second installment in my sexy contemporary romance series, takes place in the fictional town of Independence Falls. (Some of you may remember the setting from the first book in the series, FULL EXPOSURE. Though I should point out that both books can be read as stand-alones.) The plot revolves around revenge, love, and logging. But the opening scene offers a glimpse into the Oregon that is close to my heart, my in-laws farm.
My husband was born and raised in the Willamette Valley on acres of land with views that steal your breath away, especially when you're visiting from Brooklyn, New York and long for mountains. About ten years ago, my husband (then boyfriend) gave me three cashmere goats for my birthday. He promised they would live with his mother on the farm. (Thank goodness! Our New York City landlords would have objected to livestock.) Fast-forward a decade and my mother-in-law now has a herd of fifty or so goats, and I still love visiting them. And yes, the pictures are all my mother-in-law's goats!
When I sat down to write the opening scene of CAUGHT IN THE ACT, I wanted to include a little taste of the Oregon that I love to visit. Below is one of my favorite passages from that scene where Katie, the heroine, has a flat tire, and the person who stops to help her is the sinfully good-looking man who broke her heart years ago.
Excerpt from CAUGHT IN THE ACT:
"My answer is still no. I can't leave my goats." She pointed to her backseat. "And they won't fit on your bike."

"Your what?" Hands dropped to his side as he peered into her wagon. "What the hell are you doing dressed up and driving around with livestock in your car?"

"I was looking at potential spots for Georgia's bachelorette."

Liam looked at her, eyebrows raised. "You're throwing my little sister a party that involves goats?"

"They were at one of the venues. The owner was planning to take them to the slaughterhouse. Even the baby. So I bought them. And we are not having Georgia's party there."

He looked at her as if she'd exchanged her common sense for the animals currently eating her car. And she suspected her brothers' reaction would match Liam's what-am-I-going- to-do-with-you expression.

"Guess I'm walking you home."

"No. I'll be fine on my own."

"I'm not letting you go alone, Katie."

He turned and headed for his motorcycle. Her eyes narrowed and she debated picking up the flat spare and tossing it at him. He didn't have the right to make that call.
About CAUGHT IN THE ACT
Falling for his rivals' little sister could cost him everything …
For Liam Trulane, failure is not an option. He is determined to win a place in Katie Summers' life before she leaves Independence Falls for good. But first, he needs to make amends for the last time they got down and dirty.
Only problem?
His professional success hinges on striking a deal to buy Katie's family business. And after Liam's relationship with their Katie went south years ago, the Summers brothers are more enemy than friend. If both parties agree to set the past aside, they can reach an understanding. But when Katie welcomes him back into her bed, Liam risks everything to make her his.
After Liam betrayed her trust, Katie Summers will do anything to keep him from walking away with the family business. She decides to seduce him, knowing that when her brothers find out, they will back off from the deal. And she'll finally have her revenge. But when her plan spirals out of control, Katie learns that payback may come at too high a price …
Leave a comment below for your chance to win a signed print copy of FULL EXPOSURE Book One: Independence Falls, the first book in the series! CAUGHT IN THE ACT Book Two: Independence Falls, is on sale today in ebook for only $1.99!