1–What's the name of your latest release?
The Ruin of Evangeline Jones
2–What is it about?
Alex is the new Duke of Harcastle but his true passion is uncovering charlatans and frauds. Evangeline (Evie) Jones is a fake spiritualist medium and he's determined to expose her lies publicly. They strike a bargain: If he can uncover proof of her fraud in seven days, she'll reveal the tricks of her trade in front of an audience. If he fails, he'll leave her in peace. Naturally, their attraction foils these plans completely.
3–What word best describes your heroine, Evie?
Fierce
4–What makes your hero, Alex, irresistible?
Aside from the fact that he's a hot duke, Alex is relentless, intense, and utterly focused on the woman he loves.
5–Who are the people your main characters turn to when they need help?
Alex has a half-sister (Helen Grey from The Madness of Miss Grey, book one in the series) and Evie has a roommate, an actress named Mags Carmichael. Alex and Evie are both lone wolf types (until they meet one another) and, in many ways, they're both still learning about relationships.
6–What do you love about the setting of your book?
I liked the idea of setting a story in two worlds. As a medium who performs séances for money, Evie's very much a creature of the underworld. She's based in Soho, which was chiefly known for its theatres and brothels. It's a darker, grittier London, but there's a lot of music and warmth, too. It's all juxtaposed with Alex's world, which is the more glittering London we more often see.
7–Are you a plotter (follow an outline) or a pantster (write by the seat of your pants)?
To my horror, it turns out that, if you want to sell a book on proposal (first few chapters and a detailed synopsis), you have to be a plotter to some extent. As a natural pantser, it's been easier to adapt than I expected because the skills are the same. I'd much rather wing it, though.
8–What is an ideal writing day for you?
I start as early as possible and work until my brain seizes up, which, since this is an ideal day, means I write all day. There's no distractions and the sun is shining. Someone else cooks breakfast, lunch, and dinner, and they keep the house tidy. Bliss.
9–Do you listen to music while you write, need total silence, or do you have the TV on?
I can have music on as long as it's fairly quiet. If I get stuck, I might have to turn it off, particularly if it has lyrics. I used to be able to put films on, but that seems to have changed. It's as if someone else's words get in the way of mine.
10– How do you approach research?
I love research. I've always loved history. It's my fun reading almost as much as romance. I collect much of what I learn on Pinterest boards. I have a background in Victorian literature, so I'm quite at home in the nineteenth century, which helps. I like to collect weird facts and post about them on Instagram.
11–What is your publishing journey story?
My debut, The Madness of Miss Grey, was only the second thing I ever wrote. It sat on my hard drive for ages while I tried to get an agent with my first manuscript. I got interest but no agent and ultimately no book deal. Then, one day, I decided to test the waters by using The Madness of Miss Grey to query 3 agents. I heard back from two within a day and one of them was Jessica Alvarez, who sold Miss Grey to Entangled. She's amazing.
12–Do you have critique partners/writing groups you want to give a shout-out to?
My agent was an editor for years, so she's been very helpful.
13–What're the most frustrating things about being an author?
It's hard when you get excited about an idea but there are no takers. Maybe the idea was bad or maybe seven other writers just handed in similar projects. Not knowing if an idea will sell is hard.
14–What's your favorite scent?
I'm not proud of this (feels like I should say freshly cut grass or baking bread) but it's the smell of a just opened Coca-Cola when it's in a glass bottle. I have an addiction.
15–What movie will you watch no matter what if it's on TV?
Strictly Ballroom. That film has so much heart and humor. The central romantic pairing makes me sigh and the secondary characters are just so fun.
16–Do you like breakfast, lunch, or dinner best?
I look forward to dinner all day. Breakfast and lunch tend to be quick meals in our house, but dinner is more elaborate and we all take the time to talk and spend time together. Plus it's followed by dessert.
17–What's one thing you wish you knew more about?
Numbers. I'm terrible at maths because I didn't pay attention in school. Even now, when someone tries to explain a mathematical concept to me, I feel myself resisting. My brain immediately starts going "la-la-la." I both want to learn and don't want to learn at the same time.
18–What's the silliest thing you've recently done?
I hardly ever do anything silly and it's a curse. For example, I'm so afraid of looking silly that I won't run for a bus. I walk slowly towards the bus and, if I don't get there in time, no one will know I was trying to catch it, which means they won't laugh. But I've missed so many buses! Which, now that I think of it, is kind of silly.
19–What can readers expect from you next?
I would love to finish this series one day with Jude's story but there are no firm plans in place for that book yet. If you keep an eye on my website or sign up for my newsletter, I'll let you know as soon as publication plans are made.
20–How can readers reach you?
I'm very active on social media and I love to hear from readers. Here's my link tree:
Harcastle Inheritance Book 2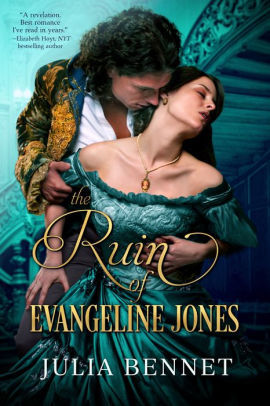 Alex Stanton just inherited a dukedom but his true passion is uncovering charlatans and frauds wherever he finds them. Spiritualist and medium Evangeline "Evie" Jones is the biggest fake of all and he's determined to expose her lies for all of London to see. Her prim manner and ladylike airs don't fool him. He sees the hunger beneath and recognizes a worthy opponent. He can't deny the dark undercurrents of lust between them.
Evie worked her way up from the gutter and she's not about to abandon the life she's built for fear of this aristocratic dilettante. She knows his type. She sees the attraction simmering beneath his animosity, and she knows how to use it to keep him off balance. They strike a bargain. He has one week to prove she's a fake. If he fails, he has to abandon all further attempts. If he succeeds, she'll not only retire but make a public statement explaining all her tricks.
Neither expects to find anything in common, not to mention anything to love, in the other. Both are blindsided by the affinity and blossoming tenderness between them. But even if it were possible for a lowly charlatan to live happily ever after with a duke, more is going on than either suspects. Someone else has brought them together for a sinister purpose of his own.
Romance Historical [Entangled: Amara, On Sale: April 27, 2020, e-Book, ISBN: 9781682815977 / eISBN: 9781682815977]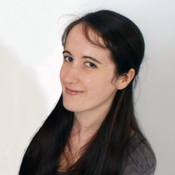 Julia writes historical romance with passion, intrigue, dark humor and the occasional animal sidekick. A tea-sodden English woman, she's the only girl in a house of boys and yearns for all things pink and fluffy. Before she began writing, she spent many years searching for something to do with her English Literature degree. Nothing satisfied her until she decided to commit the stories in her head to paper. These days, if she isn't writing, she's probably reading everything she can get her hands on, spending time with her boys or procrastinating on the internet.