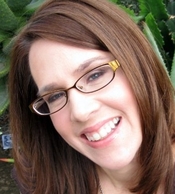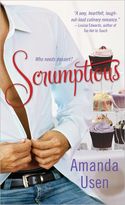 My mom often reminds me that I've always loved to cook. She also likes to remind me that every time she left me in charge of the kitchen, she had to call the plumber to clear the clogged sink afterwards – usually on a holiday. In fact, her plumber still talks about all the potato peels he unearthed from the drain the night I held my "Host a Murder" party in high school. (Sorry about that, Ma. I wish I could say I've learned a lot since then, but my husband would disagree, citing the great latke clog of 2008.)
So take a budding cook who likes to write and always has a trashy romance novel hidden in her purse and send her to college…Pre-med. Ha! I switched my major to creative-writing faster than you could say calculus. However, I failed to write the literary short stories I longed to master. Every story I turned in was filled with post-adolescent lust and heartbreak, thinly disguised scenes from my own life. Even then, I was writing romance, and let me tell you, the group critiques of those babies were awkward, especially since I was usually dating someone in the class. Ouch!
But did I think, wow, I love to read romance! I should write mainstream romance! Uh, no. I applied to MFA programs in poetry writing, naturally. The top three in the country, of course. And while I was waiting for responses, I cooked. And read romance novels. And fell in love with hot chefs in the restaurant and bakery where I worked. I did everything BUT write poetry that year after college, and when my three rejection letters arrived, finally, I did something that made sense. I applied to the Culinary Institute of America, and was accepted.
Enter my hero: on the first day of class, I met a man who, at the suggestion of HIS mother, had applied to culinary school. This hot chef-in-training had blue eyes and amazing shoulders, just like the hero of SCRUMPTIOUS. After marrying him I was far too happy to write soul-torching poetry, so we embarked on a New Orleans adventure filled with cooking and eating, kissing and drinking lots of champagne. But a writer is a writer, so eventually I sat down to write it all, to write everything. Scrumptious resulted, a story about a chef and a pastry chef falling in love. It is full of truths from my life, slanted to suit my characters. I believe Emily Dickinson would approve.
My mother knew where my heart lay twenty years ago (although she pretended not to see the trashy romance novels in my purse), but I'm glad she didn't tell me. The years I spent searching for the right artistic medium became the bones of SCRUMPTIOUS. Those short story failures, great poems, bad boyfriends, excellent sex, brutal hangovers and years spent sweating in kitchens and bakeries gave me character and characters aplenty.
What about you? What's your story? Did you always know what you wanted to do with your life? Or did it come to you in bits and pieces along the way? Tell me below, three will win copies of SCRUMPTIOUS
Joe Rafferty is just as mouthwatering as the food he cooks. But if he thinks he's going to waltz in and take over her kitchen, he's denser than a thick slice of chocolate ripple cheesecake. Marly has invested too much of her life in Chameleon to hand off the restaurant to someone else—especially a cocky-as-all-get-out superstar chef. But there's no denying the man knows how to light her fire. Question is: Can she have the sizzle without feeling the burn?
About the Author
Amanda Usen knows two things for certain: chocolate cheesecake is good for breakfast and a hot chef can steal your heart. Her husband stole hers the first day of class at the Culinary Institute of America. They live in Western New York with their three children and an ancient beagle. Visit her at http://amandausen.wordpress.com if you'd like to chat about romance, writing, or recipes.
To comment on Amanda Usen's blog please click here.