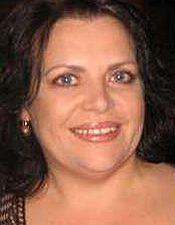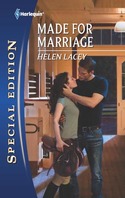 I know the slush pile. I've been in it. Many times. About eighteen times in fact.  In the old days it was often the only option to get a story in front of an editor. The book was written, typed up, bound between cardboard and thick elastic or string and posted off. Then came the waiting, which was agonizing. A note would come in the mail to say the manuscript had arrived and was under consideration. Then more waiting. Some time later another letter might come in the mail.  In my case that was always another rejection. And for me the cycle started all over again.
Until I figured a way out. Until I started thinking of myself as a professional writer, and as such, the proprietor of my own business. About four years ago I started doing research about who was getting picked up by the publisher I was targeting – and how.  I read blogs, websites, and any statistics I could find about what this publisher was looking for. Then I thought about contests. I'd entered a few randomly over the years, but without any real purpose. But my new found approach to my career got me thinking about them differently. So I started entering. Lots of them. And all with one purpose – to stop my manuscript languishing in a pile at some poor over-worked associate editor's feet. But this wasn't some random submission. I knew the kind of book I wanted to write – and because I wrote category romance – I also knew which publisher and which line I wanted to write for. After a few months I started placing in these contests. Then I started winning. And through one contest I got what I wanted – a request from the editor I'd been targeting.
At this point I also started thinking about getting an agent to represent me. Again, I did my research. I trolled over the internet, looking though websites, looking at who represented my favourite and sometimes not-so favourite authors. Looking at who had made sales to the publisher I was targeting. Looking at who might be the right 'fit' for me and the kind of books I wanted to write. And I made a list. It was a short list of about five names. Which isn't a lot when you consider how many literary agents that are out there. I wrote a pro and con list for each of these agents and pinned it to my computer. And I didn't do anything for a while. I didn't want to rush out with a whole lot of multiple submissions and get rejections back as a speedy rate. I'd had success getting my work in front of the editor I wanted through a contest and I was confident I could do the same with an agent. The agent at the top of my list only represented romance and women's fiction and a few month later I saw the window of opportunity I was looking for – he was the final judge in a contest. I entered, I won, and he asked to see the full manuscript. Three weeks later I got a call offering representation.
The thing to remember is that contests usually cost money – and we all want the best bang for our buck. So be selective. Know which publisher you want. Better still, know which editor at that publisher you want to submit to. Chances are that editor might end up the final judge in a contest. Chances are that editor might ask for the whole manuscript. And if that editor does want to see the book, now is the time to polish and edit and make that manuscript shine. Take some time – it isn't a race to get to the manuscript into the mail or email. Rushing only opens opportunity for mistakes and silly typos. Send an email thanking the editor for their request and them get stuck into polishing that MS.  When I received my first request I spent three months honing my MS before I sent it. Eight  months later I received a reply for revisions. Ten months after that my agent called to say they wanted to buy my book.
The slush pile has an unfortunate reputation. Lets face it, none of us want to think of our 'baby' being on the floor near the desk and at the feet of an editor, piled on top by other peoples 'babies'. And many publishing houses don't accept unsolicited submissions. If you're looking for an agent, do your homework – know what they represent, read their guidelines, subscribe to their blog and interact via comments if you can. Look for opportunities rather than wait for them to come. I remember my mother telling my seventeen year old boyfriend-less and moody self that the only boy who knocks on the door is the pizza boy. She was right. Getting published is no different. We have to drive our own careers. There are ways out of the slush pile – we just have to look for them.
I'd love to hear your suggestions to avoid the slush pile. One commenter will win a signed copy of my January release from Harlequin Special Edition, MADE FOR MARRIAGE.
To comment on Helen Lacey's blog please click here.