1–What's the name of your latest release?
Love Around the Corner
2–What is it about?
It's about Gemma Romano, the oldest of three Italian American sisters in Brooklyn. There's a lot of change happening in her life, some good, some bad. And now her first love, the boy who broke her heart, has moved back home. They have a lot of baggage to unpack.
3–What word best describes your heroine?
Tough. But she's also so big-hearted.
4–What makes your hero irresistible?
He tries SO hard to do the right thing, and to take care of everyone in his life. He's made mistakes, but now he's determined to do the right thing. Gemma describes him at one point as George Bailey from It's a Wonderful Life, and that's pretty spot on.
5–Who are the people your main characters turn to when they need help?
Gemma's Number One is her dad, John. Since her mother died when she was a teenager, the two of them have relied on each other. They're more than father and daughter. They're business partners and best friends. Brendan could stand to rely on a few more people. He's stubborn and insists on shouldering every burden himself. But he'll figure it out. 🙂
6–What do you love about the setting of your book?
It's set in Brooklyn, New York, where I live, so it's very close to my heart. Every location I describe in the book is based on a real place in Brooklyn, streets I've walked down, stores I've shopped in. I love Brooklyn so much. It has such a diverse history, starting from the early Dutch colonists, through the American Revolution, and through waves of immigrants from countless countries. Brooklyn's story is really America's story.
7–Are you a plotter (follow an outline) or a pantster (write by the seat of your pants)?
I'm definitely a plotter. I'm highly organized by nature, so I have to give myself a road map at the start or I get anxious!
8–What is an ideal writing day for you?
Well, I have two day jobs and a family, so I rarely ever have a whole writing day. But if I can carve out an afternoon with a quiet house, no interruptions, and a good playlist, and I can crash out a few thousand words in one go, there's no bigger feeling of accomplishment.
9–Do you listen to music while you write, need total silence, or do you have the TV on?
See above regarding playlists. I have one called "Work Playlist" (I know…super inventive) that I play whenever I start writing. Something about the tone of the songs just puts me in the right creative headspace without asserting themselves too much.
10–How do you approach research?
I am a research junkie, so the challenge is not falling down unproductive rabbit holes. I was a visual artist first, so I usually start with pictures. Photographs make people and places viscerally real for me. The pictures inspire, but then I dig into the nuts and bolts for places, dates, and accurate details.
11–What is your publishing journey story?
Like a lot of people, I started by writing fan fic. It was a safe, anonymous place to try out writing, to develop a voice, to build some storytelling skills. The time I spent in fic was invaluable. Eventually, with much trepidation, I tried something original, which was soundly rejected everywhere. The next book was rejected a ton, too, and the one after that. But then #2 got a nibble from a publisher long after I'd submitted it. At that same time, I'd pitched #3 in a twitter pitch opportunity. I ended up getting #2 acquired and #3 acquired as part of a three-book deal within a few weeks of each other.
12–Do you have critique partners/writing groups you want to give a shout-out to?
I met Anne Forlines in my old fandom. She was my beta back then. Even now, the first thing I do when I finish a new book is send it to Anne.
13–What're the most frustrating things about being an author?
Rejection. Seriously, you will fail far more often than you succeed. You need a thick skin and a stiff upper lip.
14–What's your favorite scent?
I'm really sensitive to fragrance of all kinds, and it's only getting worse as I get older. I'm unscented everything. But outside of fragrances, I love rosemary. When I'm cooking, I just want to bury my face in it.
15–What movie will you watch no matter what if it's on TV?
Legally Blond. I will never get tired of rooting for Elle Woods.
16–Do you like breakfast, lunch, or dinner best?
I don't eat much for breakfast or lunch, so I'm all in on dinner. I love cooking and good food, and I don't like skimping on the butter and cheese!
17–What's one thing you wish you knew more about?
Oh, so many things. I wish I could live a hundred lives so I could take the time to learn about everything.
18–What's the silliest thing you've recently done?
This morning I cradled my cat in my arms and talked to her in a baby voice for twenty minutes until she nodded off to sleep. But I do that most days.
19–What can readers expect from you next?
Nothing scheduled, but I'm in the middle of drafting the first book of a series about Broadway actors. I work in theatre in New York and I always swore I'd never write about it, because it felt too close and too personal. But then I got a plot bunny and well…here we are.
20–How can readers reach you?
I have a website, amandaweavernovels.com, and I'm on Facebook, but the place I really hang out (it's a huge, problematic time suck) is Twitter. You can pretty much always find me there at @AWeaverWrites.
The Romano Sisters Book 3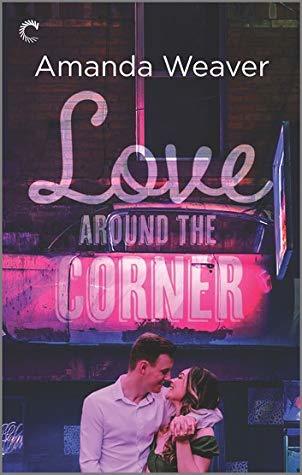 "Weaver's delightful reimagining of You've Got Mail is a satisfying treat for fans of enemies-to-lovers romance such as Sally Thorne's The Hating Game." —Library Journal (starred review), on The One I Love to Hate
The last thing Gemma Romano needs right now is her first love coming back home. She's trying to keep her family's bar from being bought up and developed into some glass eyesore, just like all the other family businesses in her beloved Brooklyn neighborhood.
Like it or not, she's in charge of the Romano legacy, and she can't afford to risk it–or her heart–on Brendan Flaherty. Not now and not ever again.
Brendan's old neighborhood is changing fast, but some things are still the same. Gemma's as devoted to her family, her neighbors, and the bar as she's always been. And she's still the one woman he can't seem to forget.
Gemma's determined to steer clear of Brendan at first. Not only did he break her teenage heart, but now he's grown up to be a property developer–he's the enemy. Staying away from him would be a lot easier if she didn't find him so infuriatingly attractive. Their chemistry still burns as bright as it ever did. But their painful past is still there, too, and Gemma's not sure she's ready to risk her dreams, her business, or her heart on Brendan a second time.
Romance Contemporary [Carina Press, On Sale: March 9, 2020, e-Book, ISBN: 9781488054013 / eISBN: 9781488054013]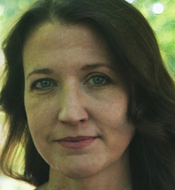 Amanda Weaver has loved romance since she read that very first Kathleen E. Woodiwiss novel at fifteen. After a long detour into a career as a costume designer in theatre, she's found her way back to romance, this time as a writer. A native Floridian, Amanda transplanted to New York City many years ago and now considers Brooklyn home, along with her husband, daughter, two cats, and nowhere near enough space.