Instead of trying to find your perfect match in a dating app, we bring you the "Author-ReaderMatch" where we introduce you to authors as a reader you may fall in love with. It's our great pleasure to present Jus Accardo!
Writes:
Pulse-pounding Young Adult fiction that will make you linger on the edge of your seat. Have a savage love of unfailingly loyal friendships, intense love that will stick with you for days after reading the last page, and action that will have you holding your breath? We might be Book Soul Mates.
About:
Music-loving caffeine junkie with a fierce love of books, dogs, photography, and ink. Low maintenance and no real-world drama as I'm usually absorbed in the lives and trials of fictional characters. I'm dog obsessed–but this can only benefit you because, dogs. Shy at first but get to know me and we'll be friends for life.
What I'm looking for in my ideal reader match:
Someone who thrives on love stories with a paranormal, scifi, or fantasy twist.
Appreciators of snarky, sometimes dark, humor.
Lovers of strong, independent girls that fight for what they want and those they love.
Admirers of quirky, flawed characters that have room to grow.
Commiserators of coffee and cheese addictions a plus, but not a necessity.
What to expect if we're compatible:
Entertaining stories with more twists and turns than Lombard Street in California.
Daily puppy GIFs
Advance contest entries, early announcements, and special teasers/sneak peeks for members of The Underground, my Facebook group.
Unique characters that don't have it all figured out–but have a blast trying. Also, some are named after food. . .
Stories that will keep you reading way past your bedtime.
Denazen #4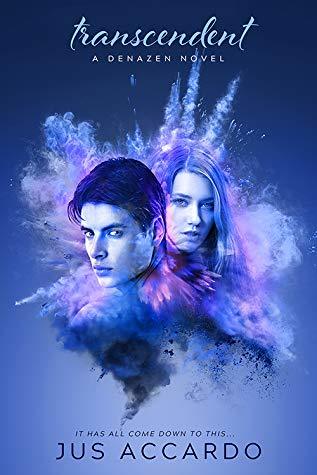 The boy she'd lost, and finally found again, is not the same boy she remembers. As one of the most powerful Sixes, Kale has changed in ways Dez can't ignore.
He swore he'd never kill, and now he's out for blood.
He swore he'd never harm her, and now he struggles to control his fatal touch.
They've been to hell and back, over and over, but this time they might not survive the fire.
When the truth at the root of the Denazen Corporation's origins begins to unfold, those behind the scenes will do anything to keep it hidden.
Dez and Kale will be pushed to their breaking point. As long buried secrets come to light, they must fight for their freedom–and each other–as they never have before.
Kale's destructive power could win the battle, if he doesn't lose himself to it in the process. Or Dez will be faced with an impossible task–saving the world from the boy she loves.
Young Adult Romance | Young Adult Science Fiction | Young Adult Fantasy [Entangled, On Sale: March 2, 2020, e-Book, ISBN: 9781682815397 / eISBN: 9781682815397]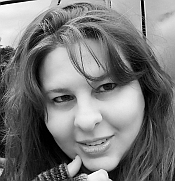 JUS ACCARDO spent her childhood reading and learning to cook. Determined to follow in her grandfather's footsteps as a chef, she applied and was accepted to the Culinary Institute of America. At the last minute, she realized her path lay with fiction, not food, and passed on the spot to pursue writing.
Jus is the bestselling author the popular Denazen series from Entangled publishing, and the upcoming Darker Agency series. A native New Yorker, she lives in the middle of nowhere with her husband, three dogs, and sometimes guard bear, Oswald.