I'm so excited to be back at Fresh Fiction celebrating another release! Flawless Foundations was such a fun book to write, it was a labor of love, that's for sure. This is a tale of what happens when you fall in love with your bestie's older brother. It features a sexy CEO and a feisty socialite. Is there a marriage of convenience or a marriage of love? You'll have to read it to find out. In the meantime, find out my Top Five Favorite things about the 425 Madison series!
My favorite amenity in the 425 Madison building:
The maintenance team. In particular, the hot maintenance man who manages that team. Okay, let's be honest here, the best amenity in the 425 Madison building is Jake Harper. 100%. Jake's stroys unfolds in season one's Boyfriend Maintenance but he's is a constant fixture in season two of the series as well.
My favorite local hang out/nightspot in the 425 Madison world:
Blush, a cocktail lounge that Becca works at. It's a high-end, posh and sexy. It's been one of Becca's favorite spots for several years. If you're not from money or don't love rubbing elbows with the rich and richer, you probably won't enjoy this slightly over-priced hotspot.
My favorite 425 Madison neighbor:
I'm going to have to say Crazy Sara. I love her so much because in season one, she was really, just so crazy. I mean, if you read Boyfriend Maintenance, you'll know how her date with Jake went. But in season two, you really start to get to know her more. She's a good friend and I think she has such a fun personality. I mean, she did recommend some awesome books to Becca and is starting a book club. <wink wink>
My favorite mode of transportation around NYC:
Having a personal driver. If you can afford to own your apartment in the 425 Madison building, you can afford your own driver. Levi's driver Sam is great, therefore he doesn't understand why his little sister, Emmy insists on taking the subway everywhere.
My favorite thing about being a part of the 425 Madison series:
The built-in support system. This team of authors has been amazingly supportive and I can not stress enough how much they all mean to me. Knowing that you've got a team of authors supporting your release and vice versa makes the stress of publishing a book a little easier.
—
COMMENT TO WIN: What's your favorite city to visit? Tell us in the comments and you'll be entered to win a $5 Amazon gift card + ebook copy of Boyfriend Maintenace by Lauren Helms (425 Madison #5). Good Luck!
—
425 Madison Ave Book 14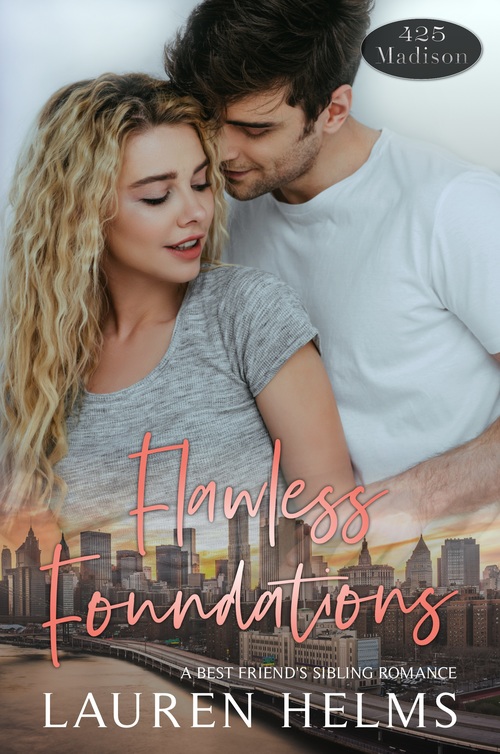 Levi
It's no secret I was born from money. And I'm destined to take over the family business, King Cosmetics when my father retires. At least that was the plan. Until my father decided to impose some stupid rule about being married before I take the reigns. Everything I've worked for hangs in the balance and the future of the company is in jeopardy without a King behind the controls. I never considered Becca part of the plan for taking over, but when one kiss leads to so much more, I can't help but wonder if she's the answer to my problem.
Becca
There are two things I love – my beauty blog and Levi King. Coming from the same social circle has given me ample opportunity to crush on the next generation of King Cosmetics, but he made it clear a long time ago that I would never be anything more than "like family" to him. Feeling the need for some serious changes in my life, I start shaking things up. It wasn't part of my plan to kiss Levi, but one kiss could never be enough. When that kiss turns into a relationship and I find out that Levi's been keeping a secret, I begin to question if our love affair was too good to be true.
Looks like we're about to find out if we can truly build flawless foundations for the rest of our lives. After all 425 Madison is the perfect place to fall in love.
Romance Contemporary [Self-Published, On Sale: March 9, 2020, e-Book, / ]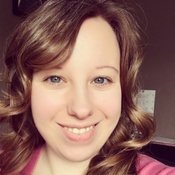 Author Lauren Helms has been an avid reader from a young age. After starting a book review site, that launched her fully into the book world, she decided to take the plunge and write her first novel. Since she was working for a video game strategy guide publisher at the time, she decided to mix what she knew best, video games and romance. Jumping all in, she joined NaNoWriMo and a month later had a 50K word first draft. Lauren lives in Indianapolis, IN with her video game playing husband, two little girl book nerds, and a little boy who will hopefully be a gamer boy too some day!