Danielle: Welcome back to Fresh Fiction, Amelia! Congrats on the release of the third book in your First Comes Love series, HOW TO TRAIN YOUR EARL.
Amelia: Thank you for having me. I'm absolutely delighted to be here.
 What do you think brings people back to historical romance? 
For me and I assume for most, it's the intrigue of living in a different era, learning about something that is old but new to us. Because I'm very settled and contented in the life I live in, it's exciting and entertaining to read about a time when life was unlike what I'm used to. I especially love the pageantry, the clothing, and the manners of the Regency.
Zane, the Earl of Blacknight, is a notorious rake and rogue. What did you love about writing him as a character?  
Zane was very comfortable being the black sheep of the Blacknight family. When he became the earl and head of the family, he didn't think he could do it and no one else in the family thought he could either. I loved writing about how he dealt with his meddling uncles and his younger cousin's dangerous troubles. Most of all I loved how he was with Brina. He was charming, gentle, and earnest. At first, he sees her as a means to the desired end but along the way, he falls in love with her and knows she is the only woman for him.
Brina is a young widow and is content staying unmarried and spending her life helping others. How will readers relate to Brina? What surprised you about her?  
Brina is the person who was the nicest girl in your school class, the neighbor who actually loves her neighbors, and the girl you knew you'd never be as good as she was. So Brina is the perfect person to help teach a rake how to be a proper earl. Their tit-for-tat is filled with humor and sexual tension. Along the way, Zane lovingly brings her out of her shell and teaches her how to be more carefree and enjoy life as she continues to help those in need.
There are a bunch of great romance tropes in this book—opposites attract, betting on a relationship, reformed bad boy, and so on! Do you have a favorite romance trope to write? What about to read? 
I am a Cinderella kind of girl. There's just something that fascinates me about the handsome prince, the powerful duke, or the rakish earl, as is the case with HOW TO TRAIN YOUR EARL. It's the fantasy that of all the girls in the kingdom, the prince has chosen you. It doesn't more romantic than that.
I think everyone could use some fun entertainment right now—safely, of course! What have you read/watched/listened to lately that you recommend? 
I've been rereading some of my older Mary Balogh romances—the ones we used to call traditional Regency books and I get so caught up in the stories. But I also recently watched Bridgerton which has new twists and turns on the Regency and I loved that, too. So, it's been fun and insightful to read the old and watch the new.
What can readers expect from you next? 
I'm excited to tell you about an anthology I am participating in with fabulous authors Suzanne Enoch and Anna Bennett. It's titled Kissing Under the Mistletoe and my story is Christmas At Dewberry Hollow. It's set to be released September 28.
Rapid Fire Random Questions
Cats or dogs: Dogs because they are always happy to see you and I don't understand most cats.
Book you recommend the most: I usually recommend authors because some of my favorite romance books are older and may be hard to find. But I'm particularly fond of Mary Balogh and Amanda Quick's early historicals. These ladies know how to tell a story and a romance.
Favorite smell:  Fruit. Apple, orange, and lemon.
Ketchup or mustard:  Mustard. Stoneground. I've never cared for the taste of ketchup
You've been invited to a costume party – what do you dress up as?: My husband and I went to one a few years back and we dressed as Sony and Cher. It was kind of fun putting on the heavy eye makeup and wearing the long black wig. I might have looked more like Elvira.
What fictional city/location would you visit?  Favorite childhood movie: Charlotte's Web has always been one of my favorite books and movie. I'd like to go to that barn and meet Wilbur, Charlotte, and Templeton. Such great characters!
How do you practice self-care?: I try to read from an inspirational/devotional type book every night before I turn out the light. I find them uplifting.
Breakfast or dinner?: Dinner, dinner, dinner. I have a horrible habit of not eating much, if anything, in the mornings.
You have a totally free afternoon – no deadlines, no obligations, no Twitter notifications!  What do you do?:  I will read. Not necessarily books. If there's an article on writing or publishing, or a blog I want to read, I print it and start or add to the stack. I read them as I have time. For instance, I get Lady Carnarvon's blog from Highclere Castle every Monday morning but usually, I've printed five or six of them before I get around to reading them. They are really very good and I recommend them to all historical readers.
Thank you once again for having me here at Fresh Fiction. I always enjoy joining you.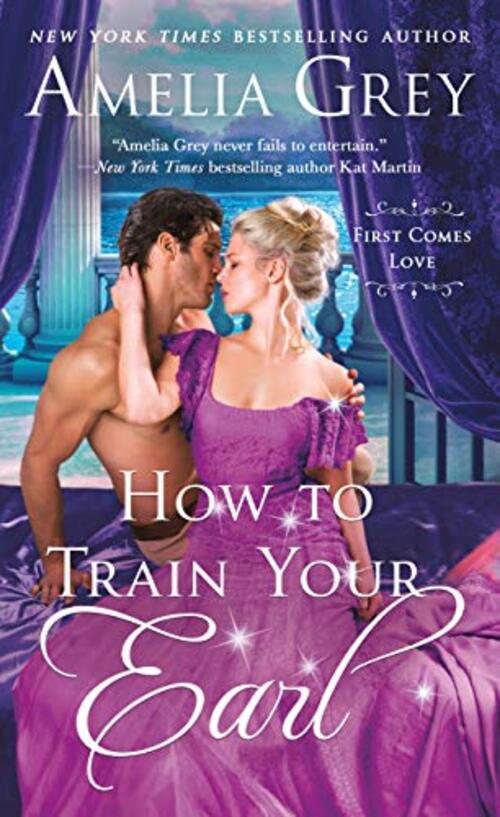 A roguish earl must fight using his honor and not his sword to win his lady's hand in How To Train Your Earl, the third book in the First Comes Love trilogy from bestseller Amelia Grey.
Brina Feld has settled into a life devoted to helping others since the sinking of the Salty Dove left her widowed. She has no need for a man in her contented life. But when the notorious and handsome Lord Blacknight returns and awakens her desires, her peace and serenity vanish. If she agrees to an alliance with him, she knows she will have to battle her heart to keep from being snared under his spell.
Zane, the Earl of Blacknight, was never supposed to inherit the earldom, so he didn't much care to lead a respectable life before then. Fistfights, card games, and drinking are the order of the day. Now he's determined to change his rakish ways and he knows the proper lady who can help him. There's just one problem: He's already bet he'll win her hand before the Season is over. With her resolve to out-scheme him, how can he show her that his love is true?
Fiction | Romance Historical [St. Martin's Paperbacks, On Sale: April 27, 2021, Mass Market Paperback / e-Book, ISBN: 9781250218803 / eISBN: 9781250218810]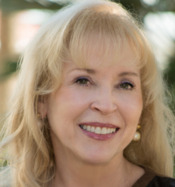 Amelia Grey (aka Gloria Dale Skinner) grew up in a small town in the Florida Panhandle. She has been happily married to her high school sweetheart for over twenty-five years. She has lived in Alabama, Connecticut, New Hampshire and now lives in Florida. Amelia has won the coveted Romantic Times award for Love and Laughter, the prestigious Maggie award for best historical and Affaire de Coeur's best American historical award. She has been a finalist for the Golden Heart and the Holt Medallion awards which are given by Romance Writers of America and numerous other awards. Her books have been sold to many countries in Europe, Russia and China. Amelia likes flowers, candlelight, sweet smiles, gentle laughter and sunshine.
***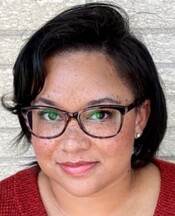 Danielle Jackson Dresser is a contemporary romance author (her debut novel with Berkley will be out in 2022!), avid reader, lackluster-yet-mighty crafter, and accomplished TV binge-watcher.
Once upon a time, she was a publisher publicist and continues to cultivate her love of books and reading by chatting with the best authors in the business as the Editorial Manager of Fresh Fiction and co-host of the Fresh Fiction podcast. Danielle is one of the Boozy Book Broads, a monthly author chat show streamed live on YouTube. She also moderates panels, interviews authors, and hosts a book club at Love's Sweet Arrow, the romance-focused independent bookstore.
Danielle lives in Chicagoland with her very own romance hero husband, darling daughter, and two tempestuous cats. Follow her on Twitter and Instagram, @dj_dresser.