1–What is the title of your latest release?
2–What is it about?
 Saloon owner Deacon Brannock is fighting to save his business when Grace Legend with the Temperance Society and a bevy of marchers descend determined to shut the Three Deuces down. Grace has seen firsthand the devastating effects of alcohol and doesn't want to bury another friend. Tempers flare as Grace and Deacon clash.
3–What do you love about the setting of your book? 
It's set at the turn of the century when the world was changing so fast. The bigger cities had gaslighting on the street, there were trolley cars, reform was happening in many areas, and women were fighting for the right to vote and to have a say in how things were run. The unrest created the perfect storm for Grace Legend and Deacon Brannock.
4–How did your heroine surprise you? 
Grace Legend is such a strong, determined woman but I expected her to be far more rigid however, she could bend a little when needed. She could also mount a good argument—not that she paid Deacon Brannock's side a lot of mind. She was too busy saving the world.
5–Why will readers love your hero? 
Deacon Brannock never had it easy and even the littlest gain is a struggle, yet he keeps working very hard and trying to make a difference not only in his life but in others he cares about. Readers will love his "heart."
6–What was one of your biggest challenges while writing this book (spoiler-free, of course!)? 
The biggest obstacle was how to make Deacon and Grace fall in love. They both dug in their heels on the Temperance/alcohol issues and spent a lot of time yelling. I had to soften them a bit and make them realize they were really on the same side. Once I did that, it was easier.
7–Do you look forward to or do you dread the revision process? 
I try not to dread revisions too much because that's really when I put the "magic" in. The little details are hidden gems that need to be brought out and I can see that better during revisions. But it seems they always come at the most inopportune time while I'm in the middle of another book.
8–What's your favorite snack to have on hand while writing? 
Candy – Dark, rich Chocolate of course. It gives me energy to think and stay focused.
9–Where would you go for an ideal writer's retreat? 
The mountains. My favorite place is Red River, New Mexico
10–What's the best piece of writing advice you've received? 
Don't judge yourself by other writers, just focus on your own journey and do the best you can. You may not ever reach their level but it doesn't mean you can't be successful.
11–Who is the fictional character you want to hang out with the most? (anyone in literature!)
Jane Eyre. She had such passion for things she truly cared about and was willing to fight for them. I'd really like to chat with her about her love for Rochester. That would be fun.
12–What's one of your earliest book memories? 
I think I must've been around five. My brother who was seven years older was reading a children's book to me and I still remember the magic in the words and how they made me feel I was right there. I think that is the main thing that led to my writing journey.
13–If you had to write in a different genre, what would it be and why? 
I think it would be time travel because it combines two different worlds and thrusts the characters into situations that they know nothing about. I think that would be fun to write. Fish out of water stories always give the writer so many facets to write about.
14–What song will automatically put you in a good mood? 
"I Don't Know What Love is" by Lady GaGa and Bradley Cooper from A Star is Born movie. She has such an amazingly clear voice and the lyrics speak to me. Also Bradley's voice on that is excellent.
15–What is your favorite way to practice self-care?
Get plenty of sleep. For me that's most important. Without enough sleep my brain and body refuse to work.
16–What can you eat and never get sick of? 
Tex Mex food. Oh man, love cheese enchiladas, fried rellenos, and sopapillas. Yummy!
17–Will you share a favorite, recent-ish book you recommend? 
The Brigands by Parris Afton Bonds – this book has it all, rugged men, the War for Texas Independence, English Lords, beautiful romance with passionate women. It's such a great story and Parris gives us lots to root for.
18–Do you have any hobbies? 
I'm a collector—of everything. Books, old coins, rocks, tote bags, coffee cups, dust bunnies. HaHa! Yep.
19–Are you an early bird or a night owl?
An early bird. I get up about 6:30 am and get my day started. I work best that way. By 10 pm I'm usually in bed.
20–What can readers expect from you next? 
Book 2 of Lone Star Legends series will be out this September—A COWBOY CHRISTMAS LEGEND! Yee-Haw! Sam Legend II has gone off the rails!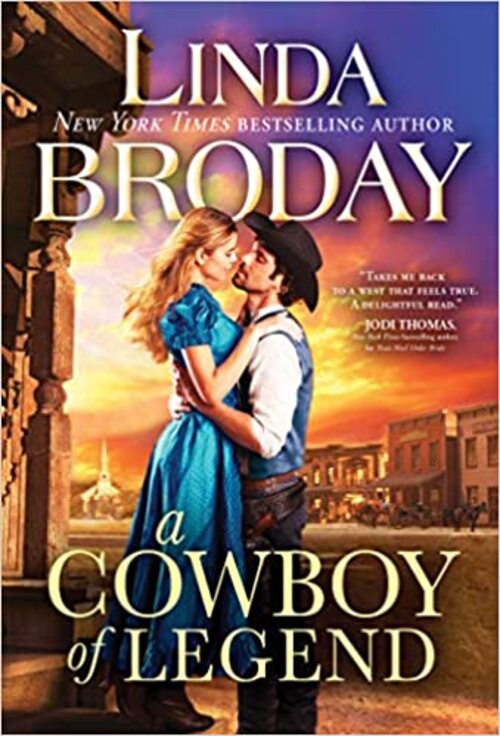 It's time for a new generation to become Legend.
Deacon Brannock is determined to make a name for himself and the saloon he's worked his whole life to afford. He was prepared for life in the Wild West, but he hadn't counted on Grace Legend…
Grace has always fought hard for what she believes in, and after her best friend is killed at the hands of her drunk and angry husband, that includes keeping alcohol out of her town. When the owner of the new saloon turns out to be a kind and considerate man, she can't help but wonder if they could have a future together…if they weren't on opposite sides of every issue.
"Resonate[s] with honesty and love…Linda Broday's best." – Fresh Fiction for The Cowboy Who Came Calling
Western | Romance Western | Romance Historical [Sourcebooks Casablanca, On Sale: April 27, 2021, Mass Market Paperback / e-Book, ISBN: 9781492693758 / eISBN: 9781492693765]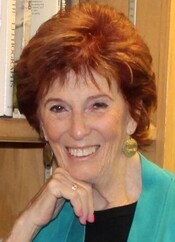 Romancing the West One Story at a Time
Linda Broday is a New York Times and USA Today bestselling author and makes her home in the Texas Panhandle on land the American Indian and Comancheros once roamed. She is a multi-published western historical romance author who lives and breathes cowboys and the American West way of life. Here in the panhandle it's very common to see cowboys, they've provided lots of inspiration. There's just something about a man in tight jeans, a Stetson and boots that gets her hot and bothered!
Linda grew up watching TV westerns back in their heyday and fell in love with the desperados, lawmen and strong men and women who portrayed the people who settled this wild land that offered so much opportunity for those who wanted to seek it. They taught her the values, the strength it took to survive and the tremendous will to keep going when things got tough. She loves writing stories about similar people who could've lived back then.
When Linda is not writing, She's scouring the internet looking for little tidbits to add depth to my stories. She has also been accused, quite unfairly she might add, of haunting museums and libraries. Linda's desire to keep history alive is what drives her and she can't imagine writing anything else.