People often ask me what the secret is to getting published. I don't believe there is a secret to getting published, but I do have a list of things that will help writers on their journey to publication.
Join a Writers' Group
I accidentally found the website for a local writers' group while in search for a professional group to join as part of my day job as a technical writer. That group is Chesapeake Romance Writers, which is based in Chesapeake, Virginia, and is a local chapter of Romance Writers of America. When I attended one of the monthly meetings, I met writers in all stages of their careers – from brand new (like me) to multi-published. It was then that I realized that I wanted to become a published author. Through this group, I learned how to plot and polish my novels, how to find a literary agent, and how to write a query letter that would pique an agent's interest.
I strongly suggest you find a group near you and socialize with other writers. You'll have fun and also learn a lot. If you're not interested in attending local meetings, you always have the option of joining a virtual group. There are organizations that host discussion groups, and a few include America Christian Fiction Writers, Romance Writers of America and Society of Children's Book Writers and Illustrators. Join the group that best fits your interest and needs and get connected.
Attend a Conference
If you have the money and the time, attend a writers' conference, where you can network and attend instructional sessions that cover many aspects of writing and the publishing business. Conferences are fun and informative.
Find a Critique Partner
During my journey to publication, I've made some wonderful friends, a few of whom have become my most trusted critique partners. They help me plot and polish my books before I submit them to my editor. Don't write in a vacuum; share your books with trusted friends. Your buddies will not only find your typos, but they may give you story ideas that you hadn't considered and will make your plot even better.
Find Time to Read
I know what it means to be busy. I balance a day job, two active sons, and my writing deadlines. I enjoy listening to audio books in my car during my commute to and from work. I listen to everything from Christian fiction to young adult to romance. While reading is fun, it's also a way to improve your skills by seeing what techniques work (and sometimes don't work) for other authors.
Keep Writing
It may sound silly, but writers need to write! Finish your novel and polish it as best you can before submitting it to an agent or editor. Your book represents your best work. Show a potential agent or editor that you're a professional and also eager to write for them.
Don't Give Up
No matter what, believe in yourself and believe in your dream of holding your book in your hand! If you've been rejected by an agent or editor, don't give up. I received plenty of rejection letters and I wanted to give up many times. I'm thankful for my family and my friends who told me to stop whining and keep writing.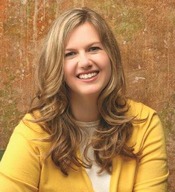 Amy Clipston has been writing for as long as she can remember. Her fiction writing "career" began in elementary school when she and a close friend wrote and shared silly stories. She has a degree in communications from Virginia Wesleyan College and is a member of the Authors Guild, American Christian Fiction Writers, and Romance Writers of America. She is the author of the bestselling Kauffman Amish Bakery series and Hearts of the Lancaster Grand Hotel series with HarperCollins Christian Publishing. Amy works full-time for the City of Charlotte, NC, and lives in North Carolina with her husband, two sons, mother, and three spoiled rotten cats.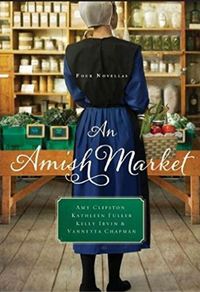 All the color and variety of a quaint Amish shop in a charming collection of novellas by four of your favorite authors. Feel free to come in and browse!
Love Birds by Amy Clipston
While Ellie Lapp and her mother are still mourning the loss of her brother, Seth, Ellie starts working at one of the gift shops in town. Seth's friend Lloyd is talented at carving wooden birds, but his father disapproves and expects him to take over the family farm someday. Ellie sees the beauty in Lloyd's creations and insists Lloyd sell the birds in the gift shop where she works. As Ellie and Lloyd spend more time together, they begin to develop feelings for one another, but she accidentally betrays his trust. Will she lose any hope of a future with him?
A Bid for Love by Kathleen Fuller
Every week, Hannah Lynne brings her home-churned butter to the local market. And every week Ezra stops by to purchase some. Hannah Lynne knows not to read too much into it—Ezra is a confirmed bachelor and barely even glances her way, despite any hope to the contrary. But when Ezra bids an exorbitant amount to win the quilt she had her heart set on, Hannah Lynne can't stop her heart from taking over her mind. Could Ezra finally be in the market for love?
Sweeter Than Honey by Kelly Irvin
Shattering a jar of pickled beets wasn't the impression Isabella hoped to make on her first trip to the local Combination Store of Bee County, Texas. But as embarrassed as she was by the accident, she didn't think it warranted the frosty reaction from the handsome manager of the store, Will Glick. As she soon learns, though, Will's heart has been broken one too many times. And now, for some reason, Isabella finds herself determined to be the one to repair that broken heart and renew his faith in love.
Love in Store by Vannetta Chapman
Stella Schrock works at the Old Mill in Nappanee, Indiana, with new employee David Stoltzfus, a recent widower. When strange happenings begin occurring around town, it appears as if someone wants to close the mill. Stella and David have to work together to solve the mystery of what is happening at the Old Amish Mill, and in the process they might just find that God has more in store for their future than they would ever have dreamed possible.