One of my favorite genres in YA is historical. With so many big historical figures being younger at the height of their fame and the rapid life progression in many historical societies (getting engaged/married younger, having kids early, etc.), the teen and young adult age is a perfect match for the protagonists. Beyond that, historical fiction offers a glimpse at a time period that present readers will never get to experience. Sometimes, historical fiction is our way of connecting to those lost to time and finding a shocking discovery that, though fashions, industries, and medical practices change, the emotions of living, the pain of loss, the excitement of new opportunities, the nervousness of a new relationship, are the same.
Here are three recent historical YA releases that offer a chance to learn something about history, receive a lesson on life, and a reminder that the spirit of humanity connects us all through time.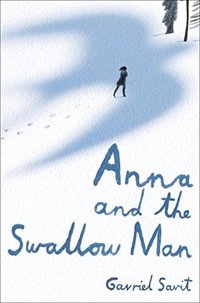 A stunning, literary, and wholly original debut novel set in Poland during the Second World War perfect for readers of The Book Thief.
Kraków, 1939. A million marching soldiers and a thousand barking dogs. This is no place to grow up. Anna Łania is just seven years old when the Germans take her father, a linguistics professor, during their purge of intellectuals in Poland. She's alone.
And then Anna meets the Swallow Man. He is a mystery, strange and tall, a skilled deceiver with more than a little magic up his sleeve. And when the soldiers in the streets look at him, they see what he wants them to see.
The Swallow Man is not Anna's father—she knows that very well—but she also knows that, like her father, he's in danger of being taken, and like her father, he has a gift for languages: Polish, Russian, German, Yiddish, even Bird. When he summons a bright, beautiful swallow down to his hand to stop her from crying, Anna is entranced. She follows him into the wilderness.
Over the course of their travels together, Anna and the Swallow Man will dodge bombs, tame soldiers, and even, despite their better judgment, make a friend. But in a world gone mad, everything can prove dangerous. Even the Swallow Man.
Destined to become a classic, Gavriel Savit's stunning debut reveals life's hardest lessons while celebrating its miraculous possibilities.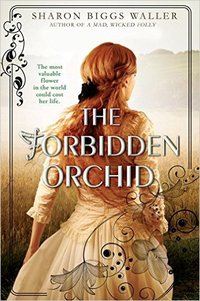 The adventures of a British girl in China, hunting for the orchid that will save her family.
Staid, responsible Elodie Buchanan is the eldest of ten sisters growing up in a small English market town in 1861. The girls barely know their father, a plant hunter usually off adventuring through China, more myth than man. Then disaster strikes: Mr. Buchanan reneges on his contract to collect an extremely rare and valuable orchid. He will be thrown into debtors' prison while his daughters are sent to the orphanage and the workhouse.
Elodie can't stand by and see her family destroyed, so she persuades her father to return to China once more to try to hunt down the flower—only this time, despite everything she knows about her place in society, Elodie goes with him. She has never before left her village, but what starts as fear turns to wonder as she adapts to seafaring life aboard the tea clipper The Osprey, and later to the new sights, dangers, and romance of China. She comes to find that both the world and her place in it are so much bigger than she'd ever dreamed. But now, even if she can find the orchid, how can she ever go back to being the staid, responsible Elodie that everybody needs?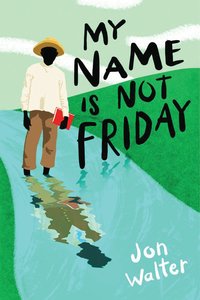 Well-mannered Samuel and his mischievous younger brother Joshua are free black boys living in an orphanage during the end of the Civil War. Samuel takes the blame for Joshua's latest prank, and the consequence is worse than he could ever imagine. He's taken from the orphanage to the South, given a new name — Friday — and sold into slavery. What follows is a heartbreaking but hopeful account of Samuel's journey from freedom, to captivity, and back again.