I write Romance with main characters that are male/female, so a believable heroine is vitally important to every story. She must be someone the reader can identify with. . . or at the very least, someone they'd want to be friends with.
These are my tips for writing realistic and believable heroines.
1. Create a character outline or overview. I realize not all writers feel the need to do this, but for me, it's necessary. I must know my characters inside and out before I start writing them into a plotline. A good character overview is invaluable when it comes to maintaining consistency in behavior, attitude, perspective, etc. The tools I most often use are The Complete Writer's Guide to Heroes and Heroines by Tami Cowden, Caro LeFever and Sue Viders, online personality tests (such as Myers-Briggs), and detailed horoscopes. Once I have an idea of her natural tendencies, flaws, passions, strengths, and fears, I can better ensure that my heroine responds consistently to any scene or situation.
2. She needs goals and aspirations. Though love is the focus of all romance, no heroine should exist solely for the love of her hero. A realistic heroine will have personal dreams and desires that have nothing to do with him. A hero might threaten or assist in her eventual success, and her goals might change during the progression of the story, but it is important to see her continuing to strive for what she wants until the end.
3. Give her some flaws and eccentricities. Perfection is not believable or relatable. Human beings are complex and flawed. As readers, we are more likely to empathize with someone who displays real vulnerabilities and fears than with a paragon who sits on a pedestal and can do no wrong. A heroine who doesn't always know the perfect thing to say or lacks unending confidence, but who continues forward despite uncertainties becomes someone we can root for. When we understand the challenges our heroine is up against, we become her cheering section as she claims her happy ending.
4. Allow her to change. The events of her story should propel her through some sort of personal evolution. Maybe she discovers hidden strengths or a level of confidence she'd never known before. Maybe she overcomes a fear that has held her back or releases a long-held belief that no longer rings true. Though in romance, this change is often triggered by her interactions with the hero and her desire for a happy ending, her newfound ability to overcome the obstacles in her way should still be rooted in something she had within her all along.
5. Not perfect, but perfect for the hero. Ultimately, we are talking about a love story. Although our heroine might have a few flaws and personal challenges to overcome, by the end of the story we want to know that the two main characters are imperfectly perfect for each other. They might come from wildly different backgrounds and passionately disagree on a variety of topics, but they find a way to honor their differences and support each other. We want to see that in loving the hero, our heroine does not have to compromise what makes her who she is. In committing to a partnership, she becomes stronger as an individual.
Runaway Brides #3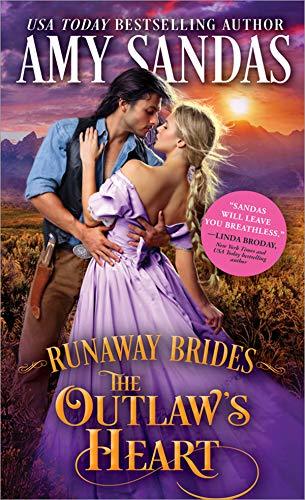 Three runaway brides
Determined to escape their fates
Flee West to find freedom that can only be had
in a cowboy's arms. . .
Desperate to escape an unhappy marriage, Boston socialite Evelyn Perkins flees west in hopes of losing herself to the dusty frontier. But when her train is boarded by outlaws, Evelyn is taken for ransom. Despite her terror, Evelyn fears being returned to her husband more. Refusing to co-operate, she becomes the responsibility of a man whose steady gaze threatens to pierce her brave façade and reach the wounded heart within.
Gabriel Sloan has his orders, but the haunting shadows in the pretty young woman's eyes spark an intense protective instinct he can't deny. Every look, every touch brings them closer together. He would do anything to protect her, but dangerous men are on their trail, and soon the two must face Evelyn's darkest nightmare–or risk losing the unexpected joy they've found forever. . .
Romance Historical | Romance Western [Sourcebooks, On Sale: October 29, 2019, Mass Market Paperback / e-Book, ISBN: 9781492652038 / ]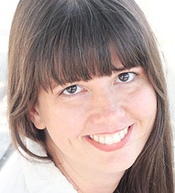 Amy writes historical romance about dashing, and sometimes dangerous, men who know just how to get what they want and women who at times may be reckless, bold, and unconventional, but who always have the courage to embrace all that life and love have to offer.
Amy grew up in a small dairy town in northern Wisconsin and after earning a Liberal Arts degree from the University of Minnesota – Twin Cities, she eventually made her way back to Wisconsin (though to a slightly larger town) and lives there with her husband, three children and a black lab. She spends her early mornings writing then heads to her "other" job, dreaming of the day she can write full-time. The rest of her time is spent trying to keep up with the kids and squeeze in some stolen moments with her husband.