Welcome, readers! We're here to day with Jackson St. James, to find out a little bit about his recent travels and new love interest. For those unfamiliar with him, Jackson is the middle child of the St. James family, sandwiched between his older brother, David, and his baby sister, Cat. He's been on the sidelines for each of their love affairs, and is now at the start of his own.
Jackson, before we get around to hearing about your love interest, please briefly tell us what took you to Vermont.
My life took a bunch of wrong turns after I lost some things that can't be replaced. I thought I was handling everything just fine, but my brother and sister staged an intervention at the end of the summer. I hit the pause button on my life and came to Vermont for several weeks to prove I can stay sober, and to rethink my priorities.
Thanks for being so candid. We wish you well. Why'd you pick Vermont instead of a rehab program?
I don't need rehab. Give me Mother Nature and a little counseling and I can do the heavy lifting myself. Like I told David and Cat, I'm not an alcoholic. I just fell into some bad habits.
So is that working for you so far?
So far, so good. Doc Millard is pretty cool, even if he makes me talk about stuff I'd rather ignore. And then there's Gabby and Luc. They make each day a whole lot better.
Tell us about Gabby. How did you meet?
We met on the side of the road during a major thunderstorm. She had a flat tire, so I stopped to help and make sure she didn't end up getting hurt. She was cute—like a drowned kitten with round eyes and dimples. I can tell you, that was the first time in my life anyone ever refused my help and suggested I might be a serial killer. I didn't plan on seeing her again, so we were both shocked when I showed up to pick up my apartment keys and she turned out to be my landlord's daughter.
Was that a good surprise?
To be honest, a little of both. I came to Vermont for a reason and, historically, women have been a distraction. Gabby turns my head and makes me feel things—good things. But at the same time, she makes me nervous because I can't afford to get distracted. So far I've managed to keep my hands to myself, but it's getting harder. A lot harder. Especially the other night, when she tried to kiss me.
Why not give in and have a short term fling until you return to your life in Connecticut?
If she weren't a special person, maybe I would. But Gabby isn't a fling kind of girl. She deserves better than that, and her son does, too. Right now I've got a lot going on with therapy, the lawsuit I'm defending, and figuring out the future of my homebuilding business. I feel like I'd be taking way more from her than I could give, and I like to think I'm not that selfish. Plus, she's already been disappointed by her ex, so she doesn't need another guy to love her and leave her. She should be with someone she can count on absolutely. Right now, I can't promise to be that guy.
Sounds like the fact that she's a young, single mom doesn't bother you.
Hell no! I love kids. Always have. In fact, I might be a father myself right now if I'd had any vote. I admire Gabby for all the choices she's made, and for the kind of mom she is to her son.
You speak highly of this woman. What's Gabby's best trait?
She's candid. Unlike most people I know, who hedge and tell half-truths and white lies, Gabby will tell you straight-up what she thinks and how she feels. On top of that, she's got a great attitude about life. She's not bitter about some pretty crappy stuff that happened to her, and she really enjoys all the little things in life. She may be a lot younger than me, but she's wiser in some important ways.
Surely she can't be perfect, though. What's something kind of annoying about her?
She can be a little impulsive, and she doesn't take no for an answer. Normally I wouldn't mind that so much, but I'm trying really hard to do the right thing, and she's not making it easy.
What might she say are your best and worst traits?
I think she knows I'm pretty thoughtful, generous, and loyal. Worst trait? I suppose the reason I'm here—my drinking, and my stubbornness.
Your mom died a few years ago, but what would she think of Gabby (and is that important to you)?
I think about my mom all the time, and her opinion would absolutely matter to me. She'd love Gabby because the girl's got a big heart, she's a mother lion, and she cares about me. I wish they could've met, but I'm sure my mom's watching. For all I know, she had a hand in bringing me to the Bouchard's doorstep.
You seem to be family-oriented. What piece of advice would you give Gabby's son, Luc, about being a man?
Say what you mean, and mean what you say. And treat your mom with love and respect.
Sounds like you and Gabby are meant to be. Are you sure you can't figure out how to overcome the obstacles to having a happily-ever-after?
Every day I think about that more and more. But I live in Connecticut, her son's dad is here in Vermont, and my drinking history not only brings back lots of bad memories of her mom—a drug addict who left her family, but also has her ex riled up. So while it's a great daydream, I'm just not sure it could ever be more. It'd be sweet, though, if it could.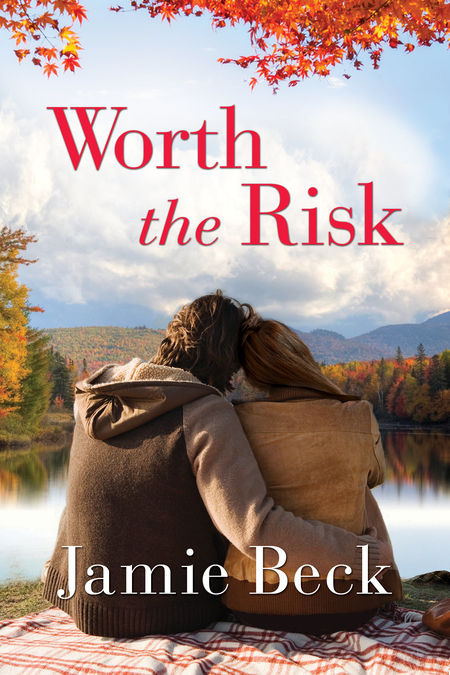 When Jackson St. James decided that six weeks in Vermont's Green Mountains would help him get his life together, he didn't anticipate replacing his craving for whiskey with a craving for his alluring new landlord, Gabby. Now, instead of prioritizing his sobriety and the resolution of the lawsuit threatening his business, he's making excuses to spend time with the spunky young landscaper whose candor is more than a little addictive.
Gabby Bouchard refuses to let her pill-popping mother and unreliable baby daddy turn her into a cynic, so she doesn't fight her attraction to her enigmatic new tenant. Although Jackson's smile rarely reaches his eyes, his generosity and dependability make her willing to overlook his demons. But once she convinces him to give in to temptation, Gabby's jealous ex threatens to disrupt the life she has built for herself and her son.
With so much at stake, Gabby and Jackson must decide if love is worth the risk.
Romance Contemporary [Montlake Romance, On Sale: November 1, 2016, Paperback / Kindle, ISBN: 9781503938816 / ]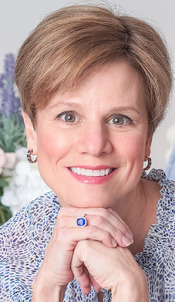 Jamie Beck is a former attorney with a passion for inventing stories about love and redemption. In addition to writing novels, she also pens articles on behalf of a local nonprofit organization dedicated to empowering youth and strengthening families. Fortunately, when she isn't tapping away at the keyboard, she is a grateful wife and mother to a very patient, supportive family.