I didn't start gobbling up thrillers until after my son was born and I needed books that would keep my attention through the fog of sleepiness and hormones. I fell in love with the genre, and wanted to write a psychological thriller myself.
I already liked to put some kind of thrilling suspense in all my books. (In my series The Frost Chronicles, the frozen world is populated with unseen monsters that only come out under the cover of darkness. In my fantasy novel A Gift of Poison, robed mind-readers called Seekers stalk my main character through a wilderness because of her gift of controlling dragons.) But I wanted to write a straight thriller.
Here's my process from idea to finished novel.
Step one – come up with a premise or scene that grabs you. For me, that scene ended up being when the main character, Victoria, is kidnapped from her parents' cabin. Writing the scene made my heart pound.
Step two – figure out a twist, or three. To me, this is essential for a good thriller. I figured out the twist at the end of my book while driving, and I had to hold my idea in my head until I could get somewhere to write it down.
Step three – work backwards from the twist, unraveling the secrets and motivation of the characters. For me, this step involves eating lots of chocolate donuts, and taking lots of long walks to ponder things.
Step four – plow through the first draft. My experience drafting a thriller was different than that of writing fantasy. When I write, I always try to put myself in the place of the reader in order to tell the story. As a reader, I love racing along through a thriller, wondering what happens next and flipping the pages as fast as I can read them. As an author writing All Her Secrets, I knew all the secrets, and I had to come up with tricks to keep myself in the mindset of a reader who didn't know the twists and reveals.
Step five – send the finished book to editors and beta readers. Enjoy the speculation in their notes. Make changes based on their feedback, and return the book for more edits. Rise and repeat.
Step six – proofread and polish. By this step, I'm both deeply proud of and also sick of my book. I'm ready for it to be out in the world.
Step seven – release! Now the book belongs it its readers and I can breathe with relief that another story is out of my head and onto the page.
I'm ecstatic to have contributed to the genre I love so much.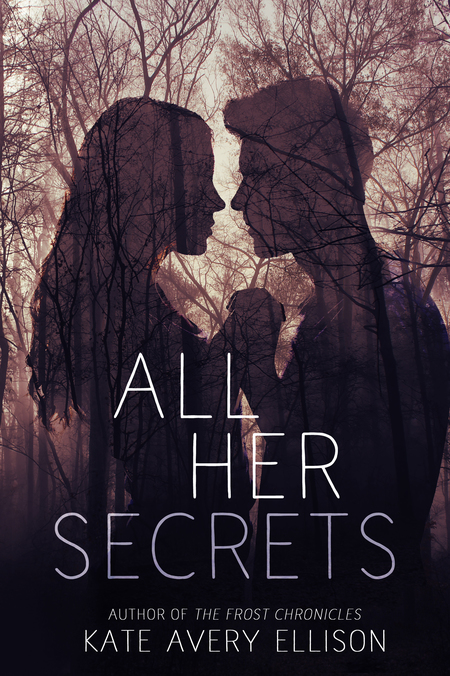 Nothing is as it seems in this psychological YA thriller sure to appeal to fans of The Girl on the Train, Luckiest Girl Alive, and We Were Liars.
A GIRL WITH SECRETS
Victoria Faraday was attacked in broad daylight four years ago by her would-be killer. She survived her stabbing, but she hasn't been able to move on from what happened. Why did a complete stranger try to kill her?
The same weekend that Victoria stumbles across a piece of life-altering information that could explain everything, she's kidnapped from her family's mountain mansion and taken to an unknown location deep in the wilderness.
A GUY FROM THE WRONG SIDE OF THE TRACKS
Sam is just a poor kid from Toivo, a failed utopian city, but he knows who Victoria is as soon as his cousin Craig drags her from the trees. He doesn't want anything to do with what appears to be a revenge kidnapping, but Craig has a gun and needs someone to take the fall if things go wrong.
A DESPERATE PLAN TO SURVIVE
Putting aside mistrust for tentative friendship, Victoria and Sam conspire to escape together, and forced teamwork ignites a startling attraction between them. With a plan in place to escape, freedom seems within reach. But unrevealed secrets from Victoria's past are coming back to haunt her.
ALL HER SECRETS is available at Amazon, Barnes & Noble, and Kobo.
Young Adult Suspense [Author Self-Published, On Sale: October 18, 2016, e-Book, ISBN: 9781537521343 / eISBN: 9780998103907]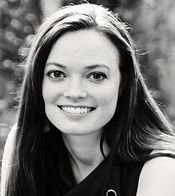 Kate Avery Ellison decided she wanted to be an author when she was five years old, and with hard work, determination, and the support of loved ones along the way, her dreams of telling stories for a living came true in 2011 with her first novel, The Curse Girl, and continued with her Amazon bestselling series The Frost Chronicles and numerous other fantasy and science fiction novels. She loves putting a dash of mystery in everything she writes, an ode to her childhood spent reading Nancy Drew, Agatha Christie, and Sherlock Holmes, and she can't resist adding a good twist in the story wherever she can.
Kate wishes she could live in a place where it's always October, but until that's possible, she makes her home in humid Atlanta with her husband, son, and two spoiled cats. When she isn't dreaming up her next novel or holed up writing it down, Kate can be found binging her favorite shows on Netflix, reading on her Kindle, building intricate train track configurations with her toddler, and playing board games with her husband and friends.