It's time to travel across the pond with author Alexia Gordon to the land of shamrocks and leprechauns. Actually, we won't be visiting any leprechauns, but ghosts and symphonies are another story. Alexia's fictional world may not be magical, but her research and writing will happily engage cozy mystery readers from beginning to end in her Gethsemane Brown Mystery series.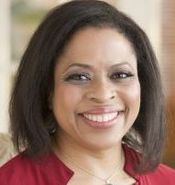 A writer since childhood, Alexia Gordon continued writing through college but put literary endeavors on hold to finish medical school and Family Medicine residency training. Her medical career established, she returned to writing fiction.
She won a Lefty Award, was nominated for an Agatha Award, and was chosen one of Suspense Magazine's best debuts of 2016.
Raised in the southeast and schooled in the northeast, Gordon migrated to the southwest after a three-year stint in Alaska reminded her how much she needed sunlight and warm weather. After a time in the desert, she missed deciduous trees so she headed northeast to the Chicago area. She completed Southern Methodist University's Writer's Path program in Dallas, Texas. If pushed, she will admit Texas brisket is as good as Carolina pulled pork. Gordon enjoys classical music, fine whiskey, art, travel, embroidery, and a good ghost story.
Kym: Hi Alexia! Welcome to the Cozy Corner!
Alexia:Hi Kym! Happy to be here.
Kym: You've just released your second Gethsemane Brown Mystery, DEATH IN D MINOR. Can you tell us a little bit about how Gethsemane introduced herself to you?
Alexia: Ever since I was a kid, I've made up stories in my head to entertain myself, a tell-tale sign of an inveterate introvert. One of my daydreams involved an American musician stranded in Ireland (because I'm a Hibernophile) playing her violin to earn money for a ticket home. The story floated around in my head until a writing instructor gave us 10 minutes to come up with a plot for a story. I took my musician and added a ghost and some dead bodies and wrote a plot summary. That musician turned into Gethsemane Brown.
Kym: In your first Gethsemane release, Gethsemane arrives in the small Irish town of Dunmullach unsure of what to expect and questioning her decision to travel half way around the world from Dallas, Texas. What made you choose Dunmullach for your setting?
Alexia: I love fish out of water stories and stories about ordinary, well-adjusted people suddenly having to deal with extraordinary circumstances. How do they manage? Do they show resilience or does the unexpected challenge prove too much? I tried to think of a place where an African American from Virginia would be an anomaly but would also be a place where she (and readers and I) could learn to feel at home.
Kym: I love the opening of MURDER IN G MAJOR when Gethsemane is in the car with the ever-distracted, Billy—even the name makes me picture a teenager. It almost sounds like a personal experience teaching someone to drive (or maybe I'm digressing to my own nightmarish experience.) Is there a story behind this opening?
Alexia: The opening's purely fictional. No real-life driving lesson horror stories to draw from (although I did have a close call with a sharp turn on a cliff in Yosemite National Park years ago). I have no children so I've never had to deal with teaching someone to drive and my parents had the foresight to hire a driving instructor rather than try to teach me themselves. I asked one of my writing instructors for advice on how to create tension in a mystery where the dead bodies don't show up for a while. He told me to make sure there's the threat of danger on the first page. I thought about how Edgar Allan Poe used setting to create an ominous atmosphere and tried to do the same.
Kym: Gethsemane's new job that she is less than thrilled to be taking, is to whip a boy's orchestra into shape. Where did you draw your own expertise from on the subject?
Alexia: Lots of research. A subscription to the Dallas Symphony Orchestra's concert season helped.
Kym: MURDER IN G MAJOR was chosen as one of Suspense Magazine's Best Debut Novels in 2016, won a Lefty Award, and was nominated for an Agatha Award—and it was well deserved! How did you celebrate your recognition?
Alexia: My big celebration was a trip to Ireland in Sept 2016, after MURDER IN G MAJOR's publication so the awards were celebrated in a quieter way. I treated myself to a glass of top shelf single malt whiskey.
Kym: Yum! You know how to celebrate! I think Hemingway would be there to toast you! Your second book, DEATH IN D MINOR, released in July and was just as delightful as the first Gethsemane Brown Mystery. This time, the storyline focuses on antique embroidery patterns. Do you do any type of needlework yourself?
Alexia: I love hand-sewing. I embroider, quilt, and needlepoint, although I haven't been able to devote as much time to those endeavors as I'd like.
Kym: Tell us about Eamon McCarthy. Will he continue to play a role with Gethsemane in the series? Or will Gethsemane be conjuring up new ghosts like she did with Captain Daniel Lochlan in DEATH IN D MINOR?
Alexia: Both. There's always room for more ghosts.
Kym: Absolutely, we love ghosts! In DEATH IN D MINOR, Gethsemane enlists the help of an unlikely accomplice to push out a hotel developer who wants to tear down her adorable cottage. Who do you see playing the role of Father Keating? (Loved it!)
Alexia: Sir Ian McKellan. Or Sir Patrick Stewart. (I can dream.)
Kym: Those are great dreams;) I love Carraigfaire Cottage and would stand up with Gethsemane to protect it from the wealth American tycoon. Is there a real Carraigfaire Cottage, or at least one that it's replicated after?
Alexia: Carraigfaire Cottage only exists in my head (and on the page). Inspirations include Gull Cottage from The Ghost and Mrs. Muir and the stories of M.R. James and Edgar Allan Poe.
Kym: In mystery series, reviewers can be fairly vocal about so many murders occurring in small towns—yet that is the nature of a cozy mystery. How do you tackle this criticism as you're writing the novel?
Alexia: I remind myself that Midsomer Murders is currently in its 20th season and Murder She Wrote lasted several seasons on TV and continues as a book series. Stephen King set his horror novels in a small town. Many Hitchcock movies take place in small towns. Fans (myself included) don't mind the body count. In fact, that seems to be part of the charm (I know, a terrible word to use when you're talking about murder) of cozies. Deep down, we all know those Rockwellian small towns are dangerous.
Kym: LOL, yes they are! What do you have coming up next?
Alexia: I'm currently editing book 3 in the Gethsemane Brown series, A KILLING IN C SHARP
Kym: Can you tell our readers where to find you on social media?
Alexia: Facebook
Goodreads
Twitter
Pinterest
Instagram
Google+
Website
Blog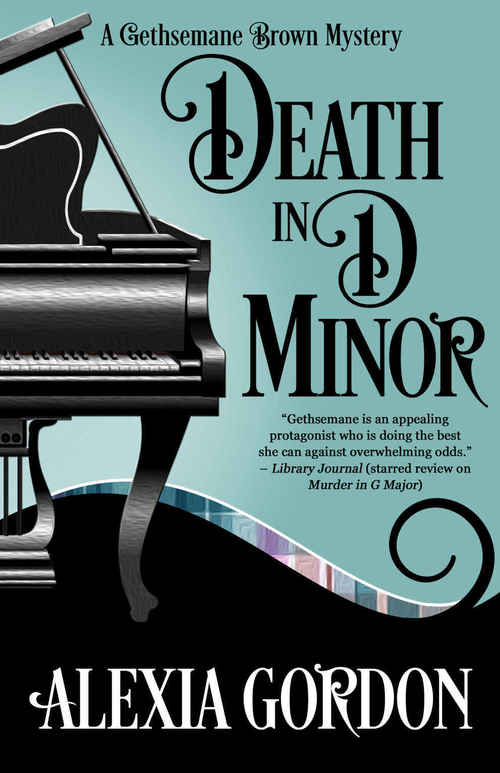 DEATH IN D MINOR
" style="width:300px;" rel="share" >
Gethsemane Brown, African-American classical musician and expatriate to an Irish village, solved a string of murders, led a school orchestra to victory in a major competition, and got used to living with a snarky ghost. She can rest easy over the Christmas holiday. Right? Wrong. The ghost has disappeared, her landlord's about to sell her cottage to a hotel developer, and her brother-in-law is coming for a visit–with one day's notice.
She scrambles to call her spectral roomie back from beyond and find a way to save the cottage from certain destruction. But real estate takes a backseat when her brother-in-law is accused of stealing a valuable antique. Gethsemane strikes a deal with a garda investigator to go undercover as a musician at a charity ball and snoop for evidence linking antiques to a forgery/theft ring in exchange for the investigator's help clearing her brother-in-law. At the party, she accidentally conjures the ghost of an eighteenth-century sea captain, then ends up the prime suspect in the party host's murder. With the captain's help, she races to untangle a web of phony art and stolen antiques to exonerate herself and her brother-in-law. Then the killer targets her. Will she save herself and bring a thief and murderer to justice, or will her encore investigation become her swan song?
Mystery | Mystery Cozy [Henery Press, On Sale: July 17, 2017, e-Book, ISBN: 2940157335342 / eISBN: 9781635112320]
Kym: Thank you so much for visiting with us at the Cozy Corner!
Alexia: Thanks for having me!
Watch for my Dog Days of August giveaway here on Fresh Fiction! Until next time, get cozy and read on!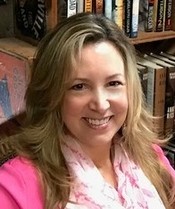 Kym Roberts is a retired detective sergeant who looks for passion, mystery and suspense in every book she reads and writes. She can be found on the web at kymroberts.com, on Facebook at @KymRoberts911author and on Twitter @kymroberts911.
Kym's Book Barn Mysteries Fatal Fiction is on sale for a limited time. Get your copy today before the sale ends!
Save