Millennium Park's Hidden Garden is a hidden gem. Separated from the city bustle by a 15-foot-high hedge of conifers and trees, the Lurie Garden is the perfect spot for sneaking in a few chapters of your favorite book or meeting your summertime fling.

The best cupcakes are from Sweet Mandy B's. This is a fact. (And in 1930, the Twinkie was invented in Chicago. This is also a fact.)

The Chicago River flows backwards. In the late 19th century, the river was reversed to empty into the Mississippi River instead of Lake Michigan, so all the garbage wouldn't contaminate the lake—source of the city's drinking water.

Chicago banned paying public toilets in 1973. So all public restrooms are free – now good luck finding one!
theWit has a Rooftop bar and it's amazing. You can check it out in winter (curl up by the fireplace) or summer (look at those views!). Hanging out here one night with author Abby Green, I was struck by an idea: two people have a sexy dalliance on adjoining hotel balconies in the dark. No names, no faces, no touching—each other. And so IN SKATES TROUBLE, the Chicago Rebels prequel novella was born.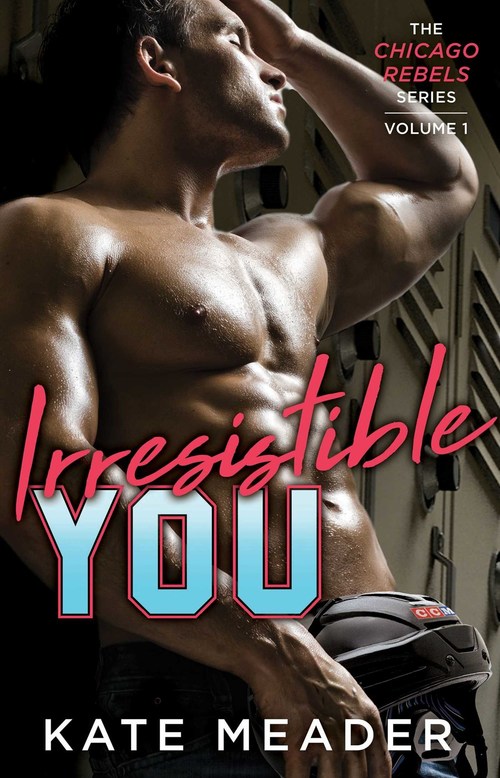 Hot in Chicago series author Kate Meader returns with her all new, scorching Chicago Rebels hockey series, featuring her signature "steamy sex scenes, colorful characters, and riveting dialogue" (Romantic Times). Three estranged sisters inherit their late father's failing hockey franchise and are forced to confront a man's world, their family's demons, and the battle-hardened ice warriors skating into their hearts.
Harper Chase has just become the most powerful woman in the NHL after the death of her father Clifford Chase, maverick owner of the Chicago Rebels. But the team is a hot mess—underfunded, overweight, and close to tapping out of the league. Hell-bent on turning the luckless franchise around, Harper won't let anything stand in her way. Not her gender, not her sisters, and especially not a veteran player with an attitude problem and a smoldering gaze designed to melt her ice-compacted defenses.
Veteran center Remy "Jinx" DuPre is on the downside of a career that's seen him win big sponsorships, fans' hearts, and more than a few notches on his stick. Only one goal has eluded him: the Stanley Cup. Sure, he's been labeled as the unluckiest guy in the league, but with his recent streak of good play, he knows this is his year. So why the hell is he being shunted off to a failing hockey franchise run by a ball-buster in heels? And is she seriously expecting him to lead her band of misfit losers to a coveted spot in the playoffs?
He'd have a better chance of leading Harper on a merry skate to his bed…
Romance Sports [Pocket Books, On Sale: August 29, 2017, Mass Market Paperback / e-Book, ISBN: 9781501180880 / eISBN: 9781501168550]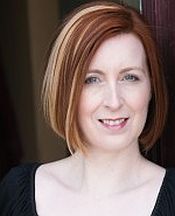 Originally from Ireland, Kate cut her romance reader teeth on Maeve Binchy and Jilly Cooper novels, with some Mills & Boon thrown in for variety. Give her tales about brooding mill owners, oversexed equestrians, and men who can rock an apron or a fire hose, and she's there. Now based in Chicago, she writes sexy contemporary romance with alpha heroes and strong heroines who can match their men quip for quip.