Thank you so much for having me on Fresh Fiction today to chat about my young adult paranormal romance, THE THIRD KISS. For most people, paranormal fiction means vampires, werewolves, angels, and demons. Many novels in this genre borrow their mythology from Eastern European tales of blood sucking rulers, Ancient Greek stories of shape shifters, or fallen heavenly creatures from the Apocrypha. It's unusual, however, to see a paranormal story drawing on Old Testament mythology, yet THE THIRD KISS does exactly that.
THE THIRD KISS is set in present day Sydney, Australia, and follows high school graduates Jonas and Cora as they fight hell-sent demons along with their attraction for one another. This modern story is woven around a fictional curse that first reared its devious head three thousand years ago in the Old Testament tale of Amnon and Tamar. Theirs is a scandalous story in which King David's beautiful daughter Tamar is shamed and cast out of her father's palace, all because of the misogynistic actions of her half brotherAmnon. Like that's not enough of a slap in the face by fate, Tamar also eventually goes mad.
Here's where I got to thinking – a bit of an occupational hazard for writers –what if Tamar didn't go mad? What if she got mad instead? Suddenly, a very different ending to Tamar's story took shape in my mind, one where she sought out the help of a sorcerer to curse Amnon's descendants, so they would suffer the same fate as her. And so Love's Mortal Coil was born: a curse to endure a test of true love or forever be alone. A curse passed down to Jonas, the relationship phobic hero of THE THIRD KISS.
But as writer Charles Baudelaire said in one of his stories, "The loveliest trick of the Devil is to persuade you that he does not exist," so, of course, Jonas finds his new reality hard to swallow.Ancient love curses? Come on. And even if he did believe such nonsense, he's the type of guy who might as well be wearing an allergy alert bracelet with the words "relationship" and "serious girlfriend" engraved on it, so he isn't going to lose sleep over his new fate. Or is he?
What about you? Are you a vampire, werewolf, angel, or demon fan? Which mythologies do you enjoy getting lost in?
Love's Mortal Coil #1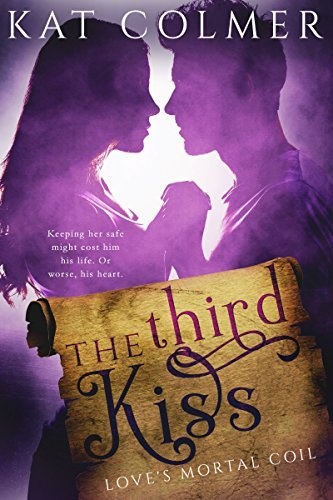 Keeping her safe might cost him his life. Or worse, his heart.
Love curses don't exist. At least that's what Jonas, master of the meaningless hookup, tells himself when a letter warns him he's an Eros Guardian cursed to endure a test of true love or forever be alone. His levelheaded longtime friend Cora figures it's a revenge prank by an ex. The way Jonas stamps each girlfriend with a weeklong use-by date, it serves him right.
But when an impulsive kiss between the two friends reveals potential for more, Cora becomes the target of the Groth Maar: demons sent to wipe out the Eros Guardian line. And suddenly the curse becomes dangerously real.
Breaking the curse means Jonas's biggest challenge yet. Failure guarantees Cora's death. But success may cost him his own life…and the loss of his carefully guarded heart to the one girl far too sensible to fall for him.
Paranormal Romance | Fantasy Urban | Young Adult [Entangled Teen, On Sale: August 7, 2017, e-Book, ISBN: 9781640631540 / ]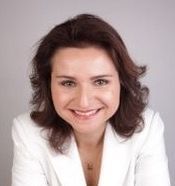 Kat Colmer is a Sydney-based young and new adult author who writes coming-of-age stories with humor and heart. The recipient of several writing awards, she has won the Romance Writers of Australia First Kiss contest, as well as the Romance Writers of America On the Far Side contest, for her debut young adult paranormal romance.
Kat has a Master of Education in Teacher Librarianship and loves working with teens and young adults. When not writing, teaching, or reading the latest in young adult fiction, Kat spends time with her husband and two children.