My first book sale was practically a fluke. I'd spent years writing two manuscripts that I loved with a passion. I found an agent. I had interested publishers. And while I waited for editors to make their final decision, I noticed a new publisher was looking for Christian romance stories set in small towns with cute names. To submit, all I had to do was write three chapters and a synopsis. I did it in a day, sent it to my agent, and forgot about it.
My agent called with good news. I was so excited. Except the good news wasn't about the manuscripts I'd spent years on. It was for a book I hadn't even written yet. A sale was a sale. I'd take it. I pulled out my synopsis to remind myself what I'd be writing about. Ha! It included a chubby, unicycle-riding twelve-year-old named after Superman's father. Writing that story was going to be fun.
Except before I finished writing the book, my husband of ten years left me. And I had to write a romance novel while my own marriage fell apart. I never wanted to write romance again. And besides the Costco book-signing in 2010 when LOVE FINDS YOU IN SUN VALLEY, IDAHO released, I didn't have the energy to do any promotion.
But this is where my story gets good. As every writer knows, the darker the black moment of a story, the more powerful the resolution. My moments were pretty black. So I shook my fist at heaven and said, "I'm onto you, Lord. You're the author of life. And you're making it feel like all hope is lost so that when I overcome this, I'll have a great story to tell."
A hero came into my life then. The kind fairytales are made of. It seemed too good to be true. But sometimes real life is better than fiction. And now that I've been remarried four years, there's nothing I want to write about more than love. Love changes lives.
I have a new romance novel coming out with Love Inspired Suspense in 2017. But that's not all. I have a second chance to promote my first book.
See, when I sold LOVE FINDS YOU IN SUN VALLEY, I had no idea the line of books was so huge that I'd be in Walmart and on the Choice Books rack in grocery stores. I had no idea it would be printed in hardback and sold as a book club read. And I especially had no idea it would be considered for a movie.
None of this may ever happen in my career again. And I'm okay with that. I'm going to thank God for the gift it was. And I'm going to keep enjoying it.
Next month, my first book will rerelease as FINDING LOVE IN SUN VALLEY, IDAHO. And as requested by many readers (I adore you girls—and guys), I'll be writing love stories for the main character's little brothers in a new series titled Resort to Love.
This wasn't what I planned for my writing career. It's better. Just like my own second chance at romance.
Giveaway
Win an autographed hardback copy of the original book by answering the following question:
When have you been given a second chance?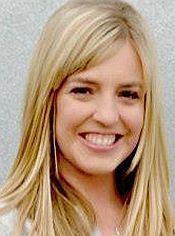 Angela Ruth Strong sold her first article to a national magazine while still in high school and went on to study journalism at the University of Oregon. She's won the Idaho Top Author Award as well as The Cascade Award for her children's series. To help out other writers, Angela founded IDAhope Writers in the Boise area, where she currently lives with her husband and three kids.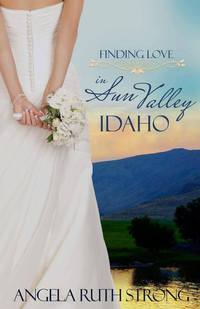 Actress Emily Van Arsdale has returned to her Idaho hometown – with an entire film crew in tow! With its stunning scenery and reputation for hosting celebrities, Sun Valley is the perfect setting for Emily's newest romantic comedy.
Tracen Lake is happy to work as a stunt consultant for the movie but not as thrilled to deal with a bunch of high-maintenance Hollywood types. But Tracen is surprised to discover in Emily a down-to-earth Idaho girl who does all her own stunts and loves the outdoors. As filming wraps up and Emily heads off to her next gig, will she be able to leave Sun Valley – and Tracen – behind?
To comment on Angela Ruth Strong's blog please click here.