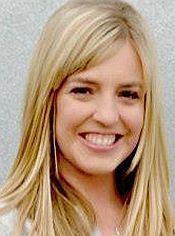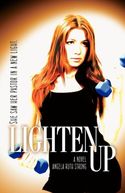 "Kid appeal" is a term primarily used in the children's market for books that kids can't get enough of. There's a kind of magic that makes them memorable.
I'd like to suggest the same thing happens in the adult market. It's the reason I have a manuscript being held for consideration with a publisher who isn't crazy about my writing. She said the story offers "a fresh and engaging idea… though the writing is not as strong as I would like." Ouch, right? I've obviously got some work to do. But hey, my kid appeal is influential enough that this editor just might take a risk on me anyway.
I'd say it was kid appeal that made Nora Roberts and Debbie Macomber stand out back when they were published alongside all the other Harlequin authors. Nora Roberts had a character who joked about naming her unborn child "Butch," and Debbie Macomber had her character cry in the neighbor's arms because she couldn't bake cookies. These are the books I can't forget, and neither could their millions of fans.
They are the reason I have my personal trainer in LIGHTEN UP gain weight and bust a seam in her pants when cosmic bowling under black lights—causing her white underwear to glow like neon, and the reason my rafting guide takes his dog on his jet ski with him in LOVE FINDS YOU IN SUN VALLEY, IDAHO, and why my single mom comes home to find her lawn littered with a herd of plastic pink flamingoes in (my summer release) SHAKE IT UP. And you might have guessed it…why I just sold my first middle grade novel WATER FIGHT PROFESSIONAL about a kid who would rather make money throwing water balloons than mowing lawns.
I admit, not all writers should write about glowing underwear, but this kind of creativity can be added to any kind of novel. For example, THE FAMILIAR STRANGER by Christina Berry is an award-winning tear-jerker about infidelity that includes a random character nicknamed "Bulldog." I love it. It's unexpected, charming, engaging, delightful.
This August I get to teach an online class through American Christian Fiction Writers on the subject of kid appeal. And as much as I'd love you to read my books, I'd also love my ideas to inspire your imagination. If you've ever wanted to write, don't let the reality of being a grown up stand in your way. Let your inner kid out to play and make some memorable moments of your own.
What's one thing you did even though everyone said it went against the rules? or what's your favorite atypical romance character? One commenter will win a copy of LIGHTEN UP
About LIGHTEN UP
Bethany Light is the daughter of a minister who can't forgive her father for running off with the church secretary. She goes to her own pastor for counsel, never expecting to fall in love with him. To make matters worse, she's personal training his fiancé in preparation for the big day and somehow ends up in their wedding.
Refusing to make the same mistake her dad made, Bethany tries to focus on fixing her family rather than face her own issues. How could a household that used to have it all together have fallen so far from grace? And how can she keep from following in her father's footsteps when it feels so right?
To comment on Angela Ruth Strong's blog please click here.