Instead of trying to find your perfect match in a dating app, we bring you the "Author-Reader Match" where we introduce you to authors as a reader you may fall in love with. It's our great pleasure to present Angelina M. Lopez!
Writes:
I write sexy contemporaries about strong women and the confident men lucky to love them. My debut book, Lush Money, is about a self-made Mexican-American billionaire businesswoman who makes a deal with an impoverished prince: If he marries her and has sex with her three nights a month for a year, she will give him enough money to save his struggling winegrowing kingdom. All she wants is a marriage of convenience and three hot nights a month. And, oh yeah, a royal baby! It's the first in the three-part Filthy Rich series, which are all about powerful, wealthy women who get what they want because they've earned it.
About:
While I have a long history as a writer — I'm an ex-newspaper journalist with a story in the Newseum and a romance writer for 19 years — my first published novel didn't come out until yesterday, Oct.14. So please, be gentle. I enjoy wine and love spending time at my parents' vineyard in Sonoma County, California. My husband and two grown sons keep me pretty busy in the Washington D.C. area, but in my rare bits of spare time, I enjoy cocktails, live music, taking walks with our mutt Tucker, and potatoes in any fried form. I ingest the show Supernatural as a form of self-care and I'm pretty sure that its star Jensen Ackles will love me one day.
What I'm looking for in my ideal reader match:
· Someone who wants to read about women winning the war of the sexes
· Someone who believes that the battle is only sexy when the men are worthy–and ultimately honorable–opponents
· A reader who wants intense escapism
· A reader who enjoys hot, hot, hot sex scenes. And LOTS of them
· People who like bonkers scenarios but characters that are very relatable
· People who defy sleep because they HAVE to know how a couple finds their happily ever after
· Interests may include: winegrowing, Spain, pizza, small towns, European royals, Rioja, hot farmers, long lost (HAWT!) brothers, and compelling side characters who fall in love in later books.
What to expect if we're compatible:
· Stories of women proud of their power and strength. Because, honestly, think how awesome the world would be if we were in control.
· Sexy, admirable, strong, compelling, funny and self-aware heroes. Honestly, my husband. You will get to read about my husband.
· So many hot sex scenes. I mean, really. So many.
· ABSOLUTE ESCAPISM. Sorry to yell. But my one goal as a writer is to give you a fantasy that you can dive into. You work hard and your brain deserves a break!
· Bonkers, over-the-top books. In the very best ways.
· My everlasting gratitude and loyalty. I'll start now – thank you for reading this article. I hope you check out and enjoy Lush Money. You can find me at www.angelinamlopez.com or at @AngelinaMLo on Twitter and Instagram
Filthy Rich #1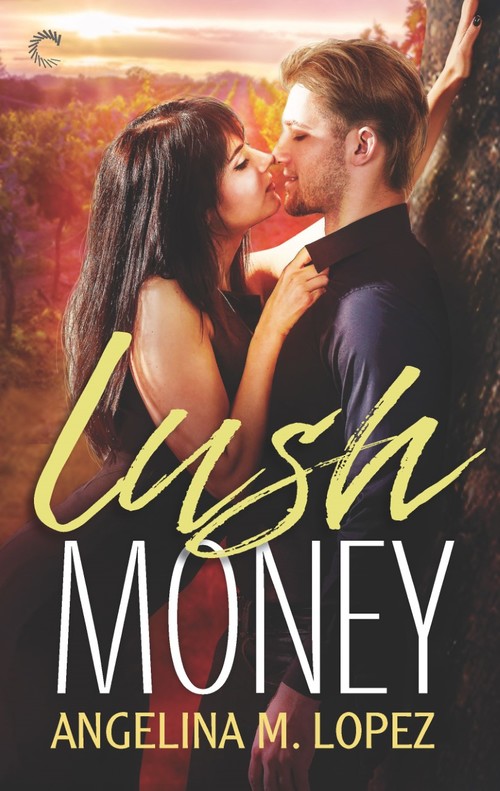 A marriage of convenience and three nights a month.
That's all the sultry, self-made billionaire wants from the impoverished prince.
And at the end of the year, she'll grant him his divorce. . . with a settlement large enough to save his beloved kingdom.
As a Latinx woman, Roxanne Medina has conquered small-town bullies, Ivy League snobs and boardrooms full of men. She's earned the right to mother a princess and feel a little less lonely at the top. The offer she's made is more than generous, and when the contract's fulfilled, they'll both walk away with everything they've ever wanted.
Principe Mateo Ferdinand Juan Carlos de Esperanza y Santos is one of the top winegrowers in the world, and he's not marrying and having a baby with a stranger. Even if the millions she's offering could save his once-legendary wine-producing principality.
But the successful, single-minded beauty uses a weapon prince Mateo hadn't counted on: his own desire.
Romance Contemporary | Romance Billionaire [Carina Press, On Sale: October 14, 2019, Mass Market Paperback / e-Book, ISBN: 9781335459466 / eISBN: 9781335459466]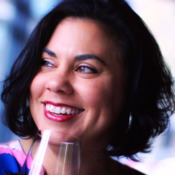 Angelina M. Lopez wrote "arthur" when her kindergarten teacher asked her what she wanted to be when she grew up. In the years since she learned to spell the word correctly, she's been a journalist for an acclaimed city newspaper, a freelance magazine writer, and a content marketer for small businesses. At long last, she found her way back to "author."
Angelina writes sexy, contemporary stories about strong women and the confident men lucky enough to fall in love with them. The fact that her parents own a vineyard in California's Russian River Valley might imply a certain hedonism about her; it's not true. She's a wife and a mom who lives in the suburbs of Washington, D.C. She makes to-do lists with perfectly drawn check boxes. She checks them with glee.