Danielle: Welcome to Fresh Fiction, Anita! We are so happy to have you here. Can you introduce yourself so our readers can get to know you a little bit?  
Anita: I'm Anita. My mom call me Teets. I love to dance. I love people. I love storytelling. I love my kids. I could list all of my credentials, but that's a bore. Let's go deep or not go at all. I'm a mermaid. A Black mermaid. I wrote Shallow Waters to help me heal my ancestral wounds. As a descendant of people who experienced chattel slavery, I needed a spiritual hero to take me back and face those wounds. Yemaya was exactly that. 
SHALLOW WATERS is your debut novel! Will you share your journey into publishing this book?  
I've never been the type to do anything by the book. During the BLM movement in 2020, I knew it was time to put Shallow Waters out there. I didn't really send it to many publishers, but I kept feeling like I needed to make a move immediately. I decided to self-publish, because I felt like the story was ripe. While I was in the process of self-publishing, my bestie, Yadi Alba, asked if she could show the manuscript to Charlemagne tha God at Black Privilege Publishing. I said yes, and the rest is history! 
Yemaya is the water goddess from Yoruba folklore, destined to find Obtala, a god and the man she loves. This leads to her being sold into slavery, unaware of her true identity. When did you first learn of this Yoruba story and what compelled you to retell it in your own way?  
I met Yemaya when I was a teen, but her energy has been in my family forever. When I learned that there was a Black mermaid spirit that watched over the enslaved Africans as they passed over the Middle Passage, I needed her in my life. There are many different parables and tales of Yemaya and the other Orisha. The coming of age aspect of Yemaya in Shallow Waters was attractive to me because we can all relate to it. 
I really enjoyed the glimpses you gave readers of real historical figures during this time, like Harriet Tubman and Frederick Douglass. Was there anything you researched that you were unable to include in the final version of your book? How did you decide how much to include them in your narrative?  
Yes, there have been many cuts and edits. One of the most amazing experiences I had with historical figures was when I wrote about Harriet Tubman (Moses) giving a tincture to a young child to put them to sleep while the group traveled to freedom. After I wrote that section, I decided to remove it because I didn't know if Harriet was an herbalist. WELL…that day I went to a sales meeting at a restaurant in the middle of the city. After the meeting, a woman walked up to me and said, "Did you know that Harriet Tubman was an herbalist?" I KID YOU NOT! I asked her why she decided to divulge this information to me, and she said that because it was Black History Month she was reading up on some influential figures. All this to say, I was definitely guided on this journey. 
In SHALLOW WATERS, you bring a deity down to Earth (literally). Are there other stories and folklore you are interested in retelling?  
Yes, I don't want to tell too much, but my sequels will not be traditional. We will follow the lives of two other Orisha: Oshun and Oya.  
While this book is set in the past, many themes and situations are still familiar today. What do you think the past informs us about the present and perhaps the future?  
You can say that again…unfortunately. Many of the themes of racial tension are still alive and well. What I added into the story was the power of magic to overcome adversity. Black people have always been magical. You talk to anyone within the community, and they have an aunt who has prophetic dreams of the future or an uncle who sees spirits. In the past, we were taught that our magic was demonic, that we shouldn't develop it or ask our ancestors for help. I think that as people wake up to the magic within them, the themes of racial tension will have less pressure on their overall well-being. 
Rapid Fire Random Questions 
Cats or dogs: Dogs
Book you recommend the most:  KINDRED by Octavia Butler
Favorite smell:  Fig Noir Lomar Farms Candle
Ketchup or mustard:  Oooooo hard one. Ketchup on a fresh quiche might just win the battle. 
You've been invited to a costume party – what do you dress up as?: A Goddess with vampire teeth. 
What fictional city/location would you visit?:  Wakanda
Favorite childhood movie: The Neverending Story 
How do you practice self-care?: I do a lot! I say NO often, I take long baths, I go to the ocean, I meditate, go to sister circles, and napping. 
Breakfast or dinner?: Dinner
You have a totally free afternoon – no deadlines, no obligations, no Twitter notifications!  What do you do?: If I lived by the beach, I would go layout and dive into the ocean. So yeah…I am manifesting a house by the beach so I can make this answer true!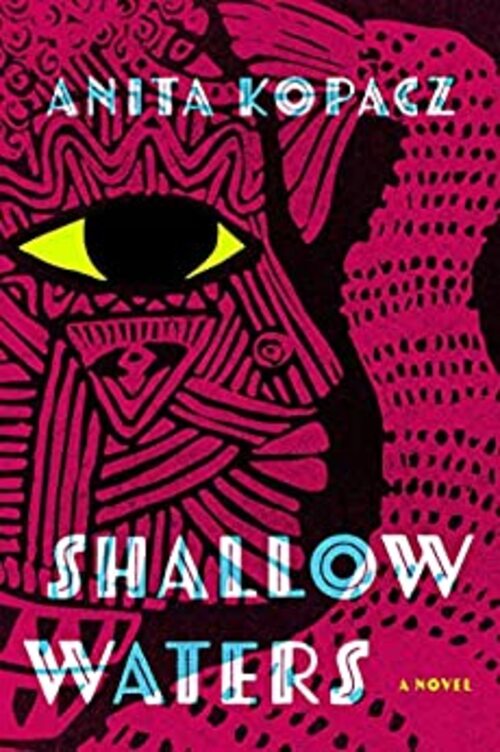 In this stirring and lyrical debut novel—perfect for fans of The Water Dancer and the Legacy of Orisha series–the Yoruba deity of the sea, Yemaya, is brought to vivid life as she discovers the power of Black resilience, love, and feminine strength in antebellum America.
Shallow Waters imagines Yemaya, an Orisha—a deity in the religion of Africa's Yoruba people—cast into mid-1800s America. We meet Yemaya as a young woman, still in the care of her mother and not yet fully aware of the spectacular power she possesses to protect herself and those she holds dear.
The journey laid out in Shallow Waters sees Yemaya confront the greatest evils of this era; transcend time and place in search of Obatala, a man who sacrifices his own freedom for the chance at hers; and grow into the powerful woman she was destined to become. We travel alongside Yemaya from her native Africa and on to the "New World," with vivid pictures of life for those left on the outskirts of power in the nascent Americas.
Yemaya realizes the fighter within, travels the Underground Railroad in search of the mysterious stranger Obatala, and crosses paths with icons of our history on the road to freedom. Shallow Waters is a nourishing work of ritual storytelling from promising debut author Anita Kopacz.
Multicultural African-American | Fantasy [Atria/Black Privilege Publishing, On Sale: August 3, 2021, Hardcover / e-Book, ISBN: 9781982179663 / eISBN: 9781982177607]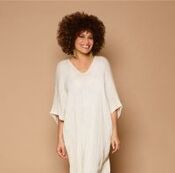 Anita Kopacz is an award-winning writer and spiritual advisor. She is the former Editor-in-Chief of Heart & Soul Magazine and Managing Editor of BeautyCents Magazine. When she is not writing, you can find her on the dance floor or traveling the world with her children. Anita lives in New York City with her family.
***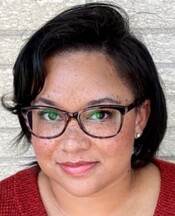 Danielle Jackson Dresser is a contemporary romance author (her debut novel with Berkley will be out in 2022!), avid reader, lackluster-yet-mighty crafter, and accomplished TV binge-watcher.
Once upon a time, she was a publisher publicist and continues to cultivate her love of books and reading by chatting with the best authors in the business as the Editorial Manager of Fresh Fiction and co-host of the Fresh Fiction podcast. Danielle is one of the Boozy Book Broads, a monthly author chat show streamed live on YouTube. She also moderates panels, interviews authors, and hosts a book club at Love's Sweet Arrow, the romance-focused independent bookstore.
Danielle lives in Chicagoland with her very own romance hero husband, darling daughter, and two tempestuous cats. Follow her on Twitter and Instagram, @DJacksonBooks.