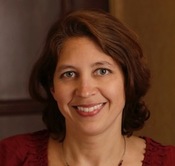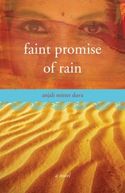 Music is at the heart of FAINT PROMISE OF RAIN. The setting for the story—16th century Rajasthan in Northwest India—had already been laid down by multiple visits to that stunning part of the world, where temples and fortresses rise up from golden sand, where textiles are jewel-toned, and the sky is devastatingly blue. Take away the power lines, and everything else looks much as it must have five hundred years ago.
The next story layer came in a very different shape: a class in kathak dance, a classical storytelling art from North India.
The moment I set foot into the dance studio, I was smitten. Jingling ankle bells, syncopated rhythms of the tabla (drums), precise footwork, lightning fast turns punctuated by perfect stillness. The moments of silence in music sometimes speak more than the notes themselves.
In kathak, the dancer becomes an instrument. In addition to studying dance technique and compositions, the dancer must become intimately familiar with the cycles in which Indian classical music is structured—the 16 beat cycle (tintal), the 14 beat (dhammar), the 10 beat (jhaptal) and many others—and develop an awareness at all times of where in the cycle she finds herself. Much as a writer must bear in mind at what point in the narrative arc she finds herself. In addition, dancers memorize their compositions and recite them in a series of mesmerizing syllables that roll off the tongue: kita taka tun tun na tete dha dha dhin dha kita dha dhin dha. The hundreds of small brass bells around their ankles lend music to every step, a hushed, whispered jingle mimicking a drizzle of rain, a deafening jangle indicating an exploding storm. And then there are the sounds of the feet, sharp slaps of entire soles coming down hard on the floor, deep drumming of heels, soft pats of tapping toes
I began to attend class weekly, and afterwards I jotted down new compositions and patterns so as not to forget them, making up my own system for recording what for generations has been an oral tradition. I tried to put on paper what my body was learning. It was a new form of research, and it rapidly bled into my fiction writing. A story had started forming in my mind, based on the history of kathak, a branch of which goes back to medieval Rajasthan.
From the moment I started writing the book, I tried to maintain an awareness of the power of rhythm in writing. Word choice, sentence length, the sounds of the syllables on the tongue all contribute to the experience of absorbing a story. When it came time, in the manuscript, to convey through words a moment of dance, I found myself dancing the piece in my dining room, or in my head if I was writing in a café, willing the feeling of the music and movement to flow out of my body through my finger tips and into the keyboard. I tried to hear the musicality in the raindrops of the city's first rain in five years, in the beat of hooves as a horse galloped over searing sand, matching their sounds to dance patterns.
After drawing writing inspiration from movement and music, I now draw movement and intonation inspiration from the words, enhancing the readings with kathak gestures, and modulating my speech to match the rhythm of the words. A full circle, as in a musical cycle.
***
Anjali Mitter Duva is an Indian-American writer raised in France. She is the author of FAINT PROMISE OF RAIN (She Writes Press, October 2014) and a co-founder of Chhandika, a non-profit organization dedicated to the Indian classical dance form called kathak. Educated at Brown University and MIT, she lives near Boston with her husband and two daughters. Visit her at her website.