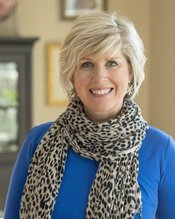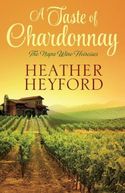 Last December while I was balancing on a rickety ladder to hang a string of lights above my fireplace mantel, I got 'the call.' I almost didn't answer. I'd left the phone lying over on the kitchen counter—within sight, but out of reach. I told myself by the time I scrambled down and dashed over there, whoever it was would probably have already hung up. But what if it was New York? (It was never New York, but still, that's what I'd been hoping and praying for ever since sending my manuscript out weeks earlier.)
When I left teaching, there was already a fully formed story in my head, begging to be put into words. So what if I'd never taken a writing course? I had a master's degree. I could do this! For the next two years, I wrote and I wrote…making every mistake a writer could possibly make along the way. I was clueless. When a fellow member of my local Romance Writers of America chapter asked me what genre I wrote in, I replied, "genre?" The manuscript was rejected a dozen times, and rightly so.
Only then did I realize that there's an actual craft to putting words on paper. In my enthusiasm, I began cramming in every bit of information I could find on the art of writing. I took a ton of online courses, read more than three dozen books, and attended workshops. And finally, it clicked.
When I picked up the phone and saw area code 212 that snowy day, my life changed forever. Now, nine months later, after sleepless nights, food cravings, professional consults, and false labor, please welcome my new baby into the world! Happy birthday, A TASTE OF CHARDONNAY!
About A TASTE OF CHARDONNAY
Everyone thinks Chardonnay St. Pierre is nothing more than a blond celebutant. But underneath the designer clothes is a gifted athlete with a deep compassion for those in need.
Firefighter Ryder McBride's middle-class Napa upbringing has left him skeptical of 'wine princesses.' See what happens in the coming weeks when Ry and Char are forced together as they compete in a half marathon for their favorite charities!
About Heather Heyford
Born in the Northeast, Heather Heyford learned to walk and talk in Texas, and then moved to England. ("Ya'll want some scones?")
Now a recovering teacher, Heather writes love stories, feeds hardboiled eggs to suburban foxes, and makes art in the Mid-Atlantic. She is the author of the contemporary romance series The Napa Wine Heiresses. Get A TASTE OF CHARDONNAY today in print or for Kindle, Nook, or from Kensington Publishing.