1–What's the name of your latest release? 
An Appalachian Summer.
2–What is it about? 
In 1933, debutante Piper Danson, craving more from life than simply an advantageous marriage, jumps at the opportunity to volunteer with the Frontier Nursing Service in the Appalachian Mountains. Romance and adventure are in the Kentucky mountain air in this story of a woman caught between two worlds—each promising something different.
3–What word best describes your heroine? 
Spunky.
4–What makes your hero irresistible? 
How much he loves my heroine and that gorgeous smile.
5–Who are the people your main characters turn to when they need help? 
My heroine, Piper, could always depend on her aunt Truda to be on her side and understand her desire to do something different. My hero, Jamie, also had a champion in his uncle Wyatt who was a steadying influence when everything was going wrong for Jamie and his family. 
6–What do you love about the setting of your book? 
I love going to the mountains for a story. Even when times are hard as they were in the 1930's flowers still bloom. Creeks still sparkle in the sun. People still have babies. So I enjoyed the mountain scenery, the mountain people, and the Frontier Nursing Service history. My characters got to ride horses up into the hills, ford creeks and rivers, and be part of a rugged country that is nevertheless beautiful.
7–Are you a plotter (follow an outline) or a pantster (write by the seat of your pants)?
I sometimes wish I was a plotter, especially when I'm wondering what happens next, but I'm a pantster. I gather my characters, sometimes do a "what if" page to gather some plot ideas, do character sketches, and then while I'm researching the background history, I'm always thinking how my characters might fit into that time period and what their challenges might be. Then I put my fingers on the keyboard, type Chapter 1 and go from there.
8–What is an ideal writing day for you? 
An ideal writing day would be when I have a whole day stretching out before me with scenes in mind to get my fingers on the keyboard. I try to make a goal of five pages a day. I know most people say a number of words, but I started writing years ago on a typewriter and the joy was in pulling those sheets full of words out of the typewriter to add to my story pile. Now the pages add up in my computer, but they still add up nicely if I can finish off five pages a day. That doesn't always happen, but when it does or I even get more pages than five, I've had a good writing day.
9–Do you listen to music while you write, need total silence, or do you have the TV on?
I don't listen to music and I definitely wouldn't want to watch television while I'm trying to create a story. I prefer silence or at least nothing more than the birds outside my window or my two dogs snoring on their beds behind me while I write.
10– How do you approach research? 
I like to research. At least broad research. Sometimes it can be difficult to hunt down little facts such as how everyday things might have been accomplished in certain historical eras. But I enjoy reading the history of whatever time period I'm considering for a story. I also enjoy learning new things about whatever historical events or backgrounds I'm zeroing in on. I very much enjoyed finding out more about the Frontier Nursing Service that is the historical background of An Appalachian Summer and also for These Healing Hills. It was great learning more about the Appalachian Mountains and the people who live there.
I sometimes can visit a location and did for these stories when I spent a night at the Wendover Bed and Breakfast. Wendover was the home of Mary Breckinridge who established the Frontier Nursing Service and made such a difference for the mothers and children in that part of Eastern Kentucky. Wendover was designated a National Historical Landmark where you can explore the history of the Frontier Nursing Service. If you're interested in more about Wendover's history, you can check out this link, https://wendoverbb.com/history/.
11–What is your publishing journey story? 
That can be a long story, but let me see if I can give you the condensed version. I've been writing since I was ten and even then I think I was dreaming of someday having stories and novels published. I married young and had two children by the time I was nineteen. But I never stopped writing stories. I took a correspondence course about writing that helped open up the world of writing to this country girl who had never met a real live writer. I found out about magazines with writing advice and market lists. This was all long before computers and Google that can direct you to answers for almost everything.
I published some short pieces in various Christian magazines. And then I had an assignment to write an outline of a novel. Since as I mentioned before I'm not into outlining, I wrote the novel instead and fell in love with writing novels. That particular novel is still on my reject shelf, but the third novel I wrote, a historical romance, was published by Warner Books in 1978. That book was followed by another historical romance also published by Warner Books and then I didn't keep up with market trends. My agent said editors were saying my stories were "too clean." So I switched to writing young adult and middle reader coming of age chapter books and had a nice run of those, publishing eleven with several different publishers. Those pesky market trends caught me again and more years of rejects followed. I decided that before I gave up my dream of being published again and stored away my keyboard, I would write one more story without worrying about markets or editors and simply write a story I loved. That story was about a preacher and his family set in a small town modeled after my own Kentucky hometown. Scent of Lilacs found a loving editor at Revell Books and I've been with them through twenty-one more stories. While my publishing journey probably won't match many writers since I started when computers were the future and the internet wasn't even a dream, I have had my ups and downs the same as most writers. I was blessed to come into the inspirational market at a time when readers were eager for stories with faith elements and a Christian world view.
12–Do you have critique partners/writing groups you want to give a shout-out to? 
No, I've never had any critique partners and have never belonged to a writing group. I'm a loner when it comes to writing my stories. Almost always, my editor is the first person to read my finished manuscripts.
13–What're the most frustrating things about being an author? 
Writing is hard and I can have frustrating times when I feel as though I'm in the doldrums with no creative winds blowing. At times like that I find the best way to get through those slow spots is by putting my fingers on the keyboard and writing something whether I think it's good or not. That can start up the whispery breath of creativity again to fill my writing sails and keep the story going to the end.
14–What's your favorite scent?
I love the scent of lilacs. In fact, I use that fragrance in a special way in Scent of Lilacs, the book that brought me into the inspirational fiction market.
15–What movie will you watch no matter what if it's on TV? 
I don't watch much television. I prefer to read when I have free time. So, I don't have any movies I would make a big effort to watch. I do love basketball and I'm an avid University of Kentucky fan. So, I do watch their games no matter what.
16–Do you like breakfast, lunch, or dinner best? 
Breakfast. That might be because breakfast can be such an easy meal and consists of things I love like toast from my homemade bread with some homemade blackberry jam. Then cereal with strawberries and blueberries. I do love my carbs. I also love bagels and grits. And pancakes when the grandkids are here. Hot tea goes along with all that. I think I'm going to have to take more walks to burn up all those calories.
17–What's one thing you wish you knew more about? 
One thing? I can think of many things I wish I knew more about. But right now, I wish I knew more about being an audio book narrator. Many of my books are on audio, but a few were never recorded. I'm attempting to learn how to narrate and edit the narration of those. The actual narrating is fun. The fixing errors and making it sound good enough for listeners is the hard part. So, the learning curve has been pretty steep for me. We'll see how that works out this summer after I finish my work in progress and have time to get back in my makeshift recording studio.
18–What's the silliest thing you've recently done?
Hmm, that might be trying to narrate my own books. I really can't think of anything really silly lately. Oh wait. I did buy a used car recently, kept it for two weeks and traded it in on a different one. Talk about silly–having to deal with car salesmen twice in one month! My husband decided the first one we bought was too small. We called it my toy car. I really liked it, but it did have a tiny back seat and there wasn't even room for a spare tire. It had an air pump and some fix a flat stuff instead.  
19–What can readers expect from you next? 
I'm heading back to the Appalachian Mountains for another Depression era book. This one is about the Packhorse Librarians, a Federal program to make jobs for some mountain women and give the isolated residents access to library books and other reading material for the first time ever. No roads for motor vehicles such as bookmobiles up into the hills. That's where the packhorses came into play. The book is in the creating stage so it doesn't even have an official title yet. My working title is The Book Lady.
20–How can readers reach you?
Readers can always go to my website, www.annhgabhart.com, to contact me or to find out more about my books and about me. You can also follow my blogs there, One Writer's Journal and Heart of Hollyhill. Then I'm active on my Facebook author page www.facebook.com/anngabhart where I have some weekly features such as Shaker Wednesday and the popular Sunday Morning Coming Down. I'm also on Twittter https://twitter.com/AnnHGabhart, and Instagram https://www.instagram.com/annhgabhart/ and share on various topics from story research to the oddities of nature on Pinterest, https://www.pinterest.com/annhgabhart/.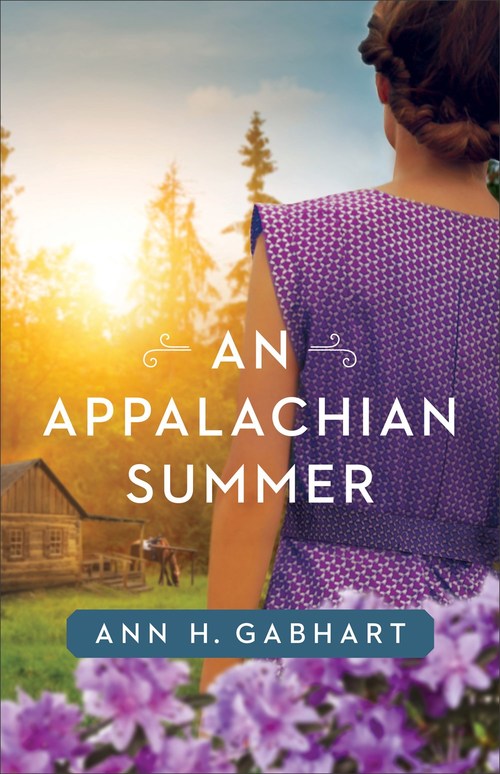 In 1933 Louisville, Kentucky, even the ongoing economic depression cannot keep Piper Danson's parents from insisting on a debut party. After all, their fortune came through the market crash intact, and they've picked out the perfect suitor for their daughter. Braxton Crandall can give her the kind of life she's used to. The only problem? This is not the man–or the life–she really wants.
When Piper gets the opportunity to volunteer as a horseback Frontier Nursing courier in the Appalachian Mountains for the summer, she jumps at the chance to be something other than a dutiful daughter or a kept wife in a loveless marriage. The work is taxing, the scenery jaw-droppingly gorgeous, and the people she meets along the way open up a whole new world to her. The longer she stays, the more an advantageous marriage slips from her grasp. But something much more precious–true love–is drawing ever closer.
Bestselling author Ann H. Gabhart invites you into the storied hills of Eastern Kentucky to discover what happens when one intrepid young woman steps away from the restrictive past into a beautiful, wide-open future.
Romance Historical | Inspirational Historical | Inspirational Romance [Revell, On Sale: June 30, 2020, Paperback / e-Book, ISBN: 9780800729288 / eISBN: 9781493423095]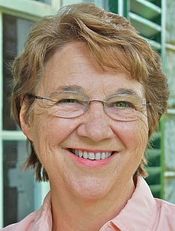 Ann H. Gabhart started writing when she was ten and has been writing ever since. Her first published writings were personal experience pieces, youth stories, and poems in church periodicals such as HomeLife. Her first novel, a historical romance about the settling of Kentucky, was published by Warner Books in 1978. Since then, she's published numerous books for both adults and young adults. Ann lives on a farm in Kentucky not far from where she was born.