Or  . . . falling in love while in imminent danger. See what I did there?
I've been reading romantic suspense since I was in my early teens. Romance, really, but I found myself drawn to stories with suspense and mystery elements. Romance and suspense can show up in not only contemporary stories, but mystery, historical, fantasy and science fiction novels too. I love when danger and tension drives the two main characters together. The protective hero. The strong, determined heroine. Both of them together facing off with a worthy villain. Now decades later I have the most amazing job in the world because I get to write romantic suspense for a living.
Admittedly, writing in this genre comes with challenges. For one, there's the ticking time bomb issue. How does one fall in love when in imminent danger?
Have you ever read a romance and felt uncomfortable with the pace? You felt that the romance moved much too quickly. Or you were stunned that the couple could possibly profess their love so soon or even get engaged or married after knowing each other for a short time? In real life, how much time is needed for couples to fall in love?
Some might say that anywhere from three to six months of dating, courting, connecting in some way is required. Or what about five years? I knew a couple who dated for five years before they married. That's how their parents had done it–so I guess it was a family thang. Others I've met were high school sweethearts. Another couple knew each other a whole week and then eloped.
For me personally, I knew my husband for two months, then dated him for five weeks before we were engaged. We married three months later.
So you see, in real life, your mileage may vary. We're all different. In fiction, that can be true too, but depending on the reader's experiences and what she wants in a romance, she might not be happy with a short romance or one that takes far too long for the h/h to just admit they love each other. Ha! These differences can make it difficult for authors to make everyone happy. But the bottom line is that romance readers want a well-thought-out, fulfilling romance, however long or short it takes–and . . .
. . . even in the midst of a ticking time bomb.
In romantic suspense, the story pace is usually fast and furious, full of danger and tension that's external to the romance, and yet can serve as the catalyst for the relationship to develop. Writing a compelling and plausible romance in a suspense can be complicated. The characters must have chemistry–emotional and physical tension–between them right from the start. Yet I wouldn't want to rush the romance or the reader. So to accomplish providing a satisfying well-paced romance in my romantic suspense novels, I've found it's best to write "reunion romances." My hero and heroine have known each other before. Maybe they've even been in a romantic relationship and broken up, and now they're thrown back together in a suspenseful and dangerous setting–and they still carry all that baggage from the past–the good, the bad and the ugly. For me as a reader, this makes for a perfect and exciting combination. Conflict, conflict, conflict as the romantic sparks fly.
In Don't Keep Silent, my investigative reporter Rae Burke goes looking for her ex-boyfriend, DEA Special Agent Liam McKade. He's the last person she wants to chase down but she has no choice under the circumstances. She's the last person Liam wants to see again. This is exactly what we want in a romantic suspense–the romantic chemistry is there front and center, and the conflict starts off with an explosive bang.
They have to work together in the mist of their personal issues in order to save the day, save lives, theirs included, all the while falling in love again. Or . . . had either of them ever stopped loving to begin with? Romantic suspense is all about the journey–discovering love while staying alive.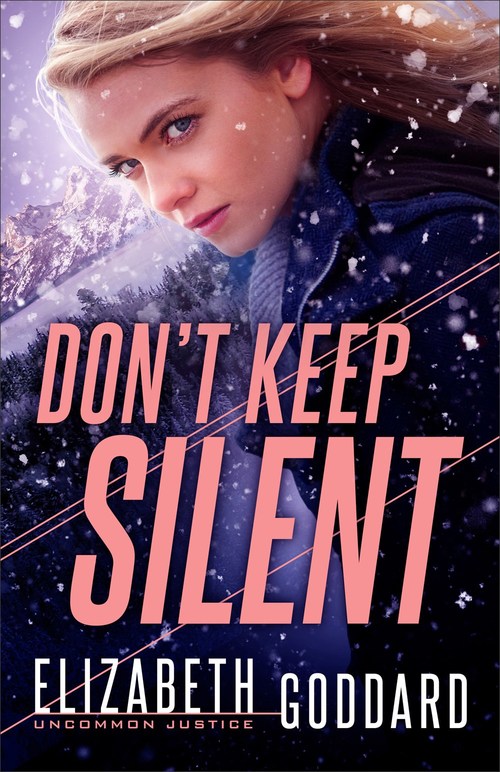 Investigative reporter Rae Burke will do anything to find her missing sister-in-law, even if it means facing Liam McKade, a man who almost lost his life saving hers. A former DEA agent, Liam thought he could find peace at his Wyoming ranch, but he just doesn't feel at home anywhere anymore. When the reporter who blew his cover on an important investigation inserts herself back into his life, he's less than thrilled. But Rae's keen investigative skills have led her down the right path–and directly into the dragon's mouth–leaving Liam no choice but to protect her. As the danger increases, the past they both tried to flee catches up to them, along with the feelings they once had for each other.
Bestselling and award-winning author Elizabeth Goddard plunges you into a fast-paced, high-stakes story of honor, forgiveness, and justice.
Romance Suspense | Inspirational Romance | Inspirational Mystery [Revell, On Sale: June 30, 2020, Paperback / e-Book, ISBN: 9780800729868 / eISBN: 9781493423118]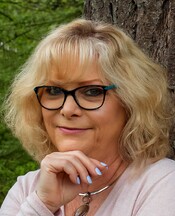 Elizabeth Goddard is the bestselling author of more than 30 books, including the Carol Award-winning The Camera Never Lies. Her Mountain Cove series books have been finalists in the Daphne Du Maurier Awards and the Carol Awards. Goddard is a seventh generation Texan.