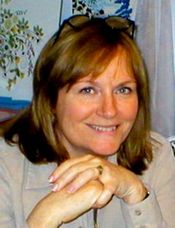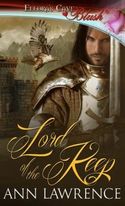 Giving birth is really hard, but we forget the pain in the joy of the new baby. Writing a book is a little like giving birth as well, sometimes painful, mostly joyful. Rereleasing a book is like going through childbirth all over again. I'm joyful to see my novels coming out as ebooks, but suffering the pains that go with it. Old covers disappear like old friends, and I have to make friends with the new ones. How do you feel about covers? Do they make you want to buy a book? I'm a sucker for a great half-naked man but also for a misty Scottish coast with a castle in the background.
My LORD OF THE KEEP is now available in ebook with a new cover. LORD OF THE MIST is coming this April. I received more mail on LORD OF THE MIST's cover than on any other. The artist, Jon Paul Ferrara, did a gorgeous job, and I have that cover framed over my desk. But I wonder . . . does the cover matter so much?
My friends and I debate this all the time. One friend I'll call Mr. SAMPLER, may pick up a book for its cover, but he swears he buys strictly by reading a few pages. If he's not enticed, he moves on. He doesn't read reviews. My other friend I'll call Ms. OPINION. She only buys after reading all the reviews. She has favorite review sites and reviewers whose opinions she values. She makes a list and has a TBR pile that takes up more space than a BMW. My last friend I'll call Ms. CURIOUS. She loves to know what everyone else is reading. She'll try a book if I like it, or you like it, or the pool guy likes it. She reads across genres and loves a book club because she'll get lots of book ideas there. Covers aren't so important to her, either.
But losing the old covers, especially LORD OF THE MIST and LORD OF THE HUNT's, makes me feel as I did when my daughter went out with hair almost to her waist and came home (after giving her hair to LOCKS OF LOVE) with it short and curly. I had to get used to her sassy new look. And I have to get used to my new covers, too. It's still the same book inside I tell myself.
I still love Gilles d'Argent of LORD OF THE KEEP, a warrior lord, whose world turns upside down when Richard the Lionheart takes the throne. I still love Emma, a humble weaver, who weaves a spell around Gilles that not only grounds him, but helps him find love for the first time. Gilles still suffers in the same way over betrayal, and Emma is still trying to decide what's best for her daughter. Should she become mistress to Gilles and know her daughter will never starve? Or should she remain in the village, virtuous and far from a man who could harm her despite Gilles d'Argent's protection? The cover may be different, but the story is still the same.
So, does the cover matter to you and draw you in to buy a book, or are other things such as reviews, or a friend's opinion, more important? Do you love a half-naked guy as I do, or do you dislike those covers?
Take a look through my books here and visit with LORD OF THE MIST and LORD OF THE HUNT as those covers will be replaced very soon. LORD OF THE KEEP is available now in all ebook formats at Ellora's Cave, Kindle, and Nook. LORD OF THE MIST will be in all ebook formats at Ellora's Cave on April 25th, and in Kindle and Nook about a week later on my birthday! May 2. LORD OF THE HUNT debuts as an ebook on May 30th.
I'll be giving away two books to those who comment. The two winners can pick which "lord" they'd like, and whether they'd like it in print and autographed, or in their choice of ebook format. Happy Reading!
To comment on Ann Lawrence's blog please click here.