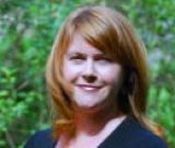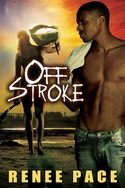 I'm a firm believer in angels. Why you might ask? Because I've faced death in the face and felt the comforting arms and whispered words in my mind, "It's going to be okay. This is not your time."
Now that might sound fictional but it's not. I was 16 on my way to pick up a friend to go skiing and hit black ice. I had the choice of the lake, the car coming head-on or the embankment. I turned the wheel fast and chose the embankment, which meant my car rolled three times and at one point I even remember it standing on end until it luckily landed on its wheels.
What did I learn? Life does flash before your eyes.
What else did I learn? Comfort. I felt the presence of three beings in the car cocoon me and honestly those whispered words I wrote above. To this day I truly believe one of those beings was my best friend Sissy, who died of cancer when she was 12. I'm not sure who the other two angels where but I truly felt their love. It was like their arms had wrapped around me to save me that day. I'm also sure the seatbelt had a lot to do with keeping me alive but even the driver who stopped and helped me out of the car couldn't believe I was alive.
I also had another recent experience with an angel. The day my grandmother fell and smashed her hip I knew she wasn't going to make it. Why? A few days before this event, while I was visiting her she told me grandpa (her husband who died over twenty years ago) visited her and she told him she'd see him soon. Normally when he visited her she told him to go away. I stayed with my grandmother for her last breath and honestly felt her soul leave her. It was an extremely moving and gifting experience. There was this warmth and feeling she was moving on to do more good in the world. I'm sure in my heart she's now an angel at work.
If you've had an angel experience I'd love to hear about it.
Two winners will be chosen and they will receive the following:
An entire package of Renee Pace Young Adult ebooks – THE FORSAKEN, OFF LEASH, OFF LIMITS, OFF STROKE and OFF BALANCE plus a $10 Amazon gift card.
Like me on Facebook: www.facebook.com/ReneePaceYABooks
Follow me on Twitter: www.twitter.com/ReneePaceYA
THE FORSAKEN – March 1, 2013 debuts from Etopia Press YA – edgy YA
OFF STROKE – March 15, 2013  – nitty gritty realistic teen coming of age novel
To comment on Renee Pace's blog please click here.