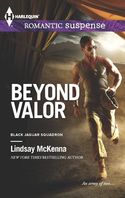 Black Jaguar Squadron
February 2013
On Sale: January 22, 2013
Featuring:
Luke Collier; Megan Trayhern
282 pages
ISBN: 0373278098
EAN: 9780373278091
Kindle:
B009YF4UQW
Paperback / e-Book
$5.50
Add to Wish List
Romance Suspense
Buy at Amazon.com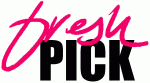 Continuing our military romance week
Beyond Valor
by Lindsay McKenna
An Army of Two…
"YOU MAKE ME FORGET EVERYTHING ELSE."
Luke Collier knows his duty. A marine corps combat medic, his job is to save lives-not satisfy his own desires. Megan Trayhern is his corpsman, but the beautiful redhead can't be anything more. Luke has already given his heart once, and he understands the toll the corps can take on a woman, on a romance…on a marriage.
Megan has her own mission. While she doles out medical care in the nearby village, she's also gathering intel. It's a dangerous assignment, one that the onetime military brat undertakes without fear. She needs to focus-and be careful-and the growing passion she feels for Luke can only put them both at risk. Honor binds them both, but the heart gives its own orders….

Rules and a harsh world can't stop their love from growing
Excerpt
"Your number's up, Luke," Sergeant Bucephalus warned.
Navy field medic Luke Collier looked up from what he was doing. Their Marine Corps company had just been choppered into Lar Sholtan in the Nuristan Province of Afghanistan. He stopped adding medical items to a cabinet he'd just hung on the wall. As he studied the grizzled thirty–year–old Marine Corps sergeant, his mouth curved. "I'm going to set up a Scrabble tournament as soon as I can, Buck. I know you like to play. And win."
The sergeant ambled over to the dusty desk where Luke was working. "I know you like your Scrabble tournaments because you win a pot of money, but this has nothing to do with it."
Outside the room was a small mud–and–rock structure where he and several other men Read More… Previous Picks